What inspired you to create 'Soy & Wick Candles'?
Soy&Wick Candles brand was born in our family. I got married and moved to the UK to my husband in May 2021. In the new status of wife, I defined my first mission as a creator of comfort and cosiness in the home. I really wanted to turn our former flat into a place where we would feel good, comfortable, where we could relax and calm down. I had started to bake more, buy flowers and pillows… And then in TK Maxx, I noticed candles. These large candles with three or four wicks, literally bewitched me. These candles looked so elegant, sophisticated and beautiful. So, I bought one for our home. I really loved how this candle look within the interior. When we lit that candle, I realised that this was what I was looking for! The candle smelled wonderful, its light was very calming and charming. It was (is) a functional element of décor, which for me was very important.
Later, empty glasses from used candles began to gather in our home. This gave me an idea: why not try and make a new candle in an old glass? I started to learn candle making, to explore waxes, different wicks and fragrances. Very soon I realised that I have to share my love for candles and their wonderful properties with other people and I founded the Soy&Wick Candle brand in May 2022.
What products do you create?
We have three collections of candles (Classic, Perfume Inspired and Floral) that we make. Classic and Perfume Inspired candles are available in two sizes each (200 g and 500g – yes, we make those large candles with several wicks!) Our floral candle is made in a 200g vessel. Another highlight is a candle in a coconut shell, decorated with dried flowers.
We also have a few pillar candles our sculptured candles collection. As an addition to our collection, we make reed diffusers and car perfumes. All our product labels are designed by the founder Oksana.
We have a wide selection of fragrances – 12 in total – which we plan to gradually expand and complement with seasonal fragrances. Our absolute best sellers are Bergamot and Lemongrass & Ginger from our Classic collection, Wood Sage&Sea Salt and English Pear & Freesia from our Perfume Inspired collection and Peony Petals from the Floral collection.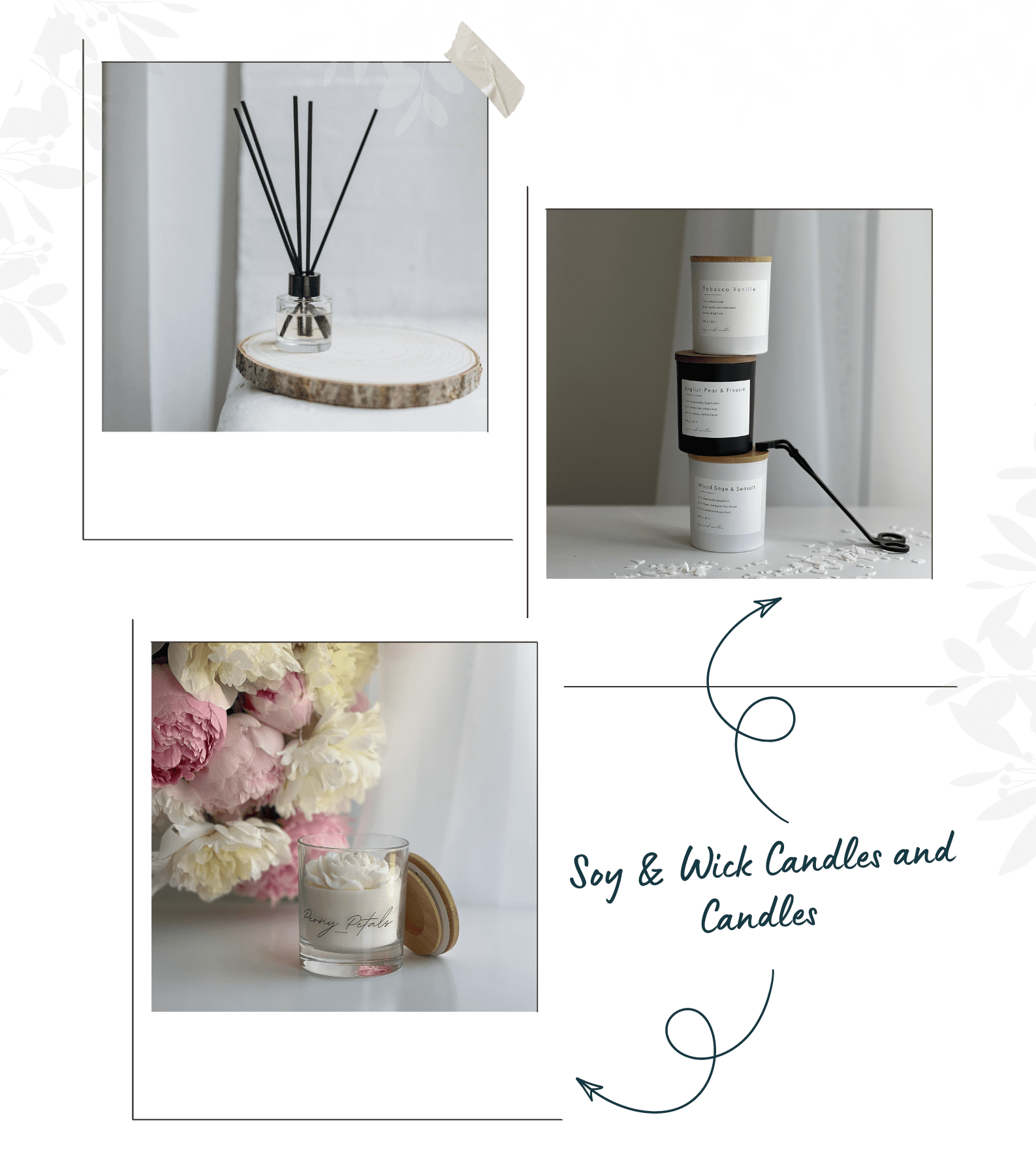 What is one piece of making equipment you could not live without and why?
I could not live without my thermometer; this is for sure! The correct wax temperature for adding the fragrance and pouring the candle is crucial for an excellent result.
Where can your products be found (online, shop, markets, etc)?
Our products can be found on our website, on Instagram , Facebook and on Etsy. We also attend craft markets (you can find us every month in Market Harborough) and we stock our products in the gift shop in Northampton's Museum and Art Gallery.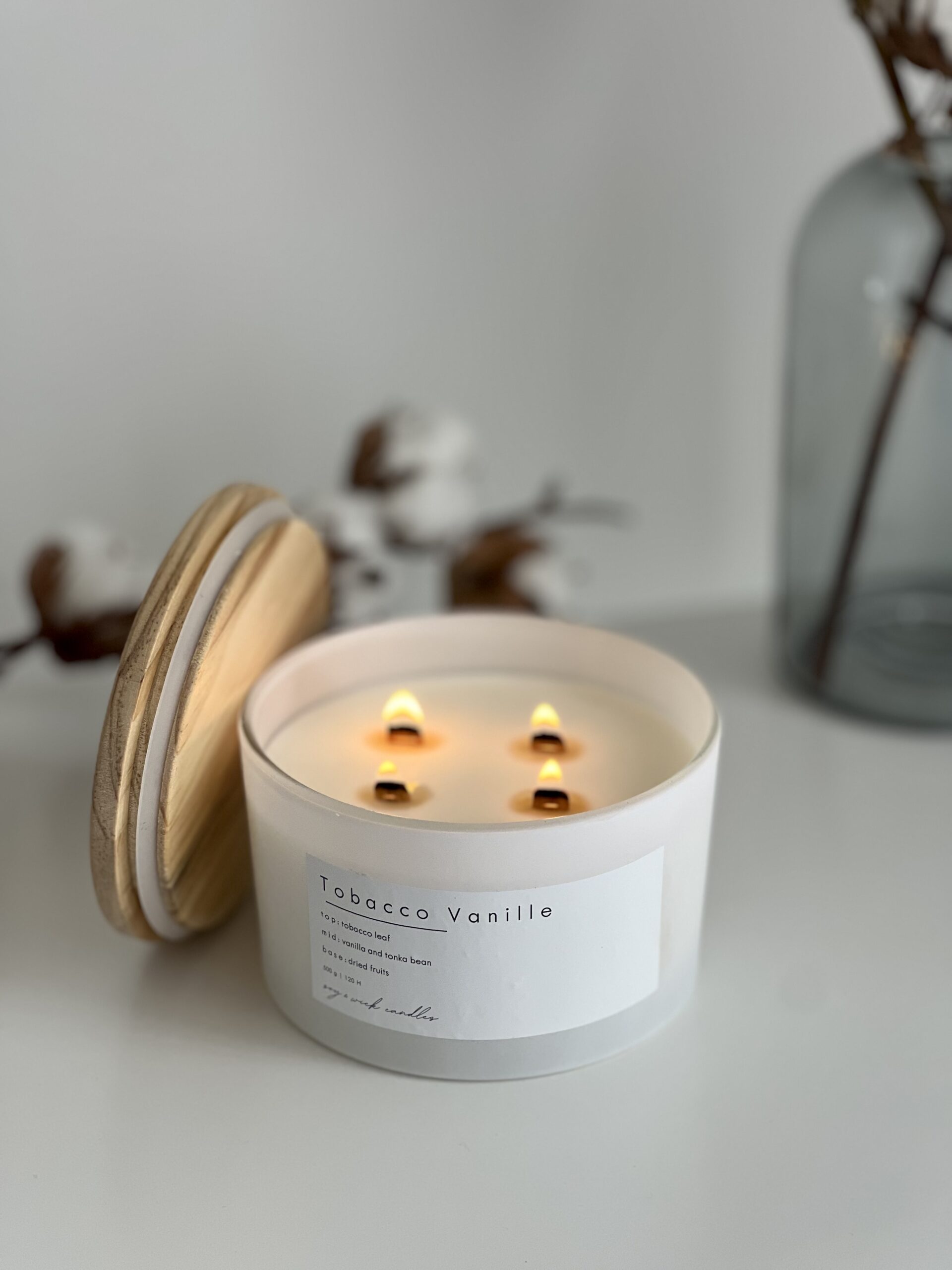 What is your favourite Cosy Owl product and why?
Our favourite Cosy Owl products are the fragrance oils. They smell very natural, rich and are very close to the real aromas of herbs, flowers, spices etc. Furthermore, Cosy Owl's fragrance oils are phthalate free, PEG, paraben and silicon free and cruelty free, which helps us to create the safest products for our customers.
What fragrance oil best describes you and why?
At the moment, I'm in a wood sage and sea salt mood. This fragrance is lightweight and gentle but also rich and deep. Wood Sage & Sea Salt is spicy and sweet, it is very interesting to observe and feel how the fragrance shimmers when the candle burns, or in the diffuser in the bathroom!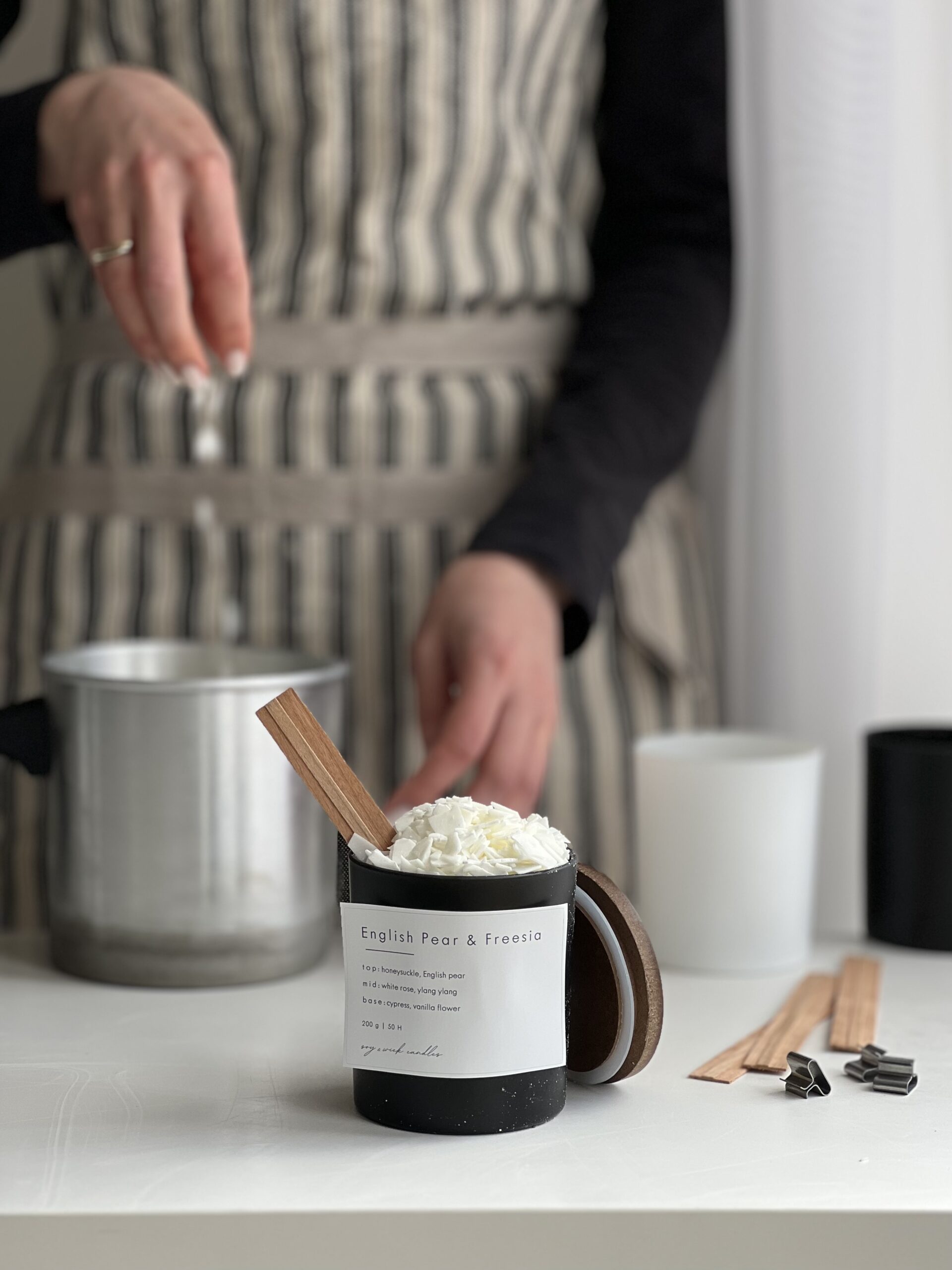 What is 1 tip you would give to candle makers using soy wax?
Experiment with different types and manufacturers of soy waxes, try to combine different waxes to find the one(s) that suit you the most and to find your own way to make perfect candles!
What's next for Soy & Wick Candles?
We have started to conduct master classes in Northampton, so our next step will be to develop the business in this direction. Also, we want to grow, to supply more wholesale products and to open our own candle making studio!
Thank you for giving me the opportunity to tell the world about Soy&Wick Candles! This means a lot for us and contributes to our development.
We love hearing more about your candle, soap, cosmetic, wax melt or diffuser journey and the inspiration behind your products! Want to feature in our up-coming creator blogs?
Tag us in your photos on Instagram or Facebook, with the hash tags #cosyowlfeature #cosyowlsupplies and we will contact a creator once a month to be featured.