Delve into the luxurious aroma of premium wood smoke vanilla this season, where your senses will embark on a journey through scent notes ranging from the mysterious allure of black iris and geranium leaves to the delicate whispers of jasmine, sweet vernal grass, cardamom, and ylang-ylang. Embark on a delightful journey as we guide you through crafting your very own wood smoke vanilla bubble ball candle. These charming creations not only capture the essence of crisp Autumn days but also double as exquisite centrepieces that will captivate your guests.
You will need:
35g Wood Smoke Vanilla (10% fragrance load)
Step 1:
Melt 350g wax in a bain marie or double boiler on a medium heat.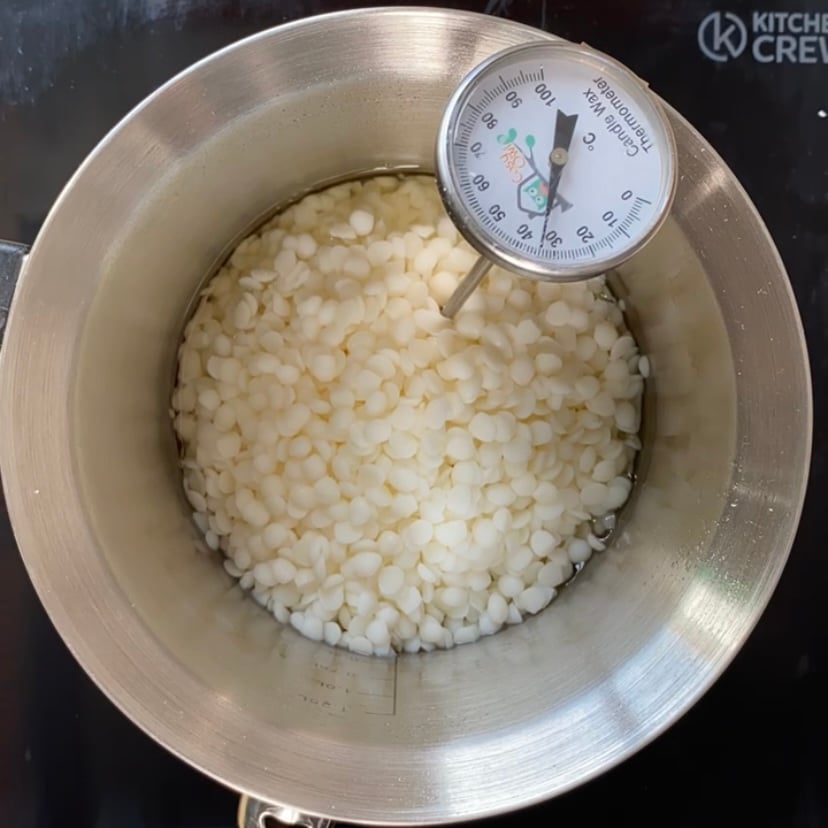 Step 2:
While this is melting, you can prepare the wick by sticking a glue dot to one end of the sustainer and then sticking it down in the middle of the glass. Add a wick centring tool to the top to keep the wick in place and central. Then place the glass on a flat, even surface ready for pouring wax into later on.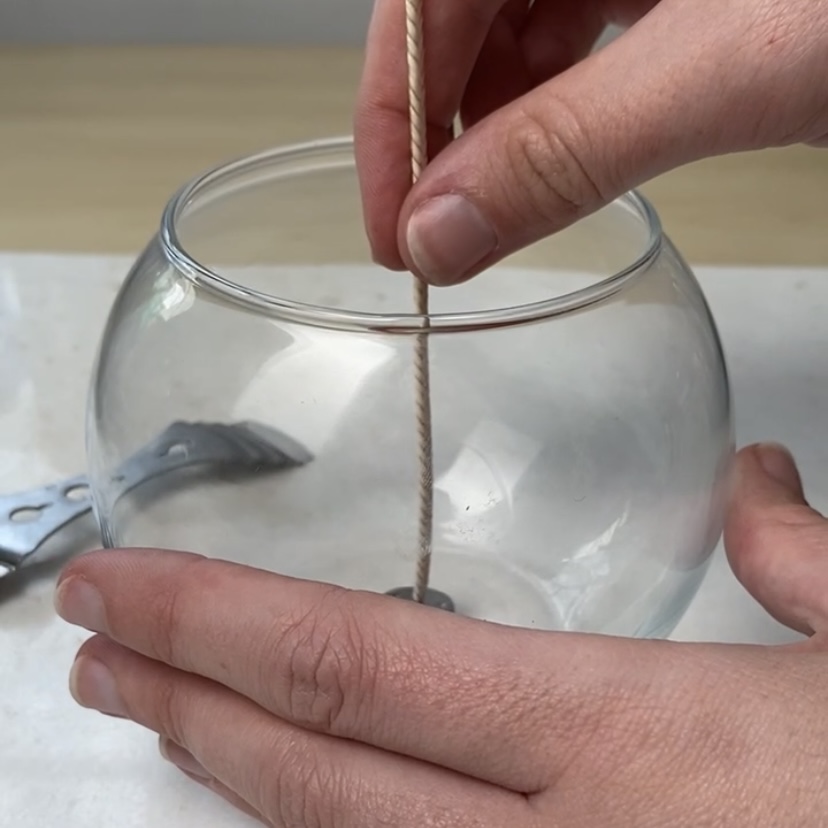 Step 3:
Once the wax is fully melted and at 65c, add in 35g of wood smoke vanilla fragrance oil and stir until fully blended into the wax.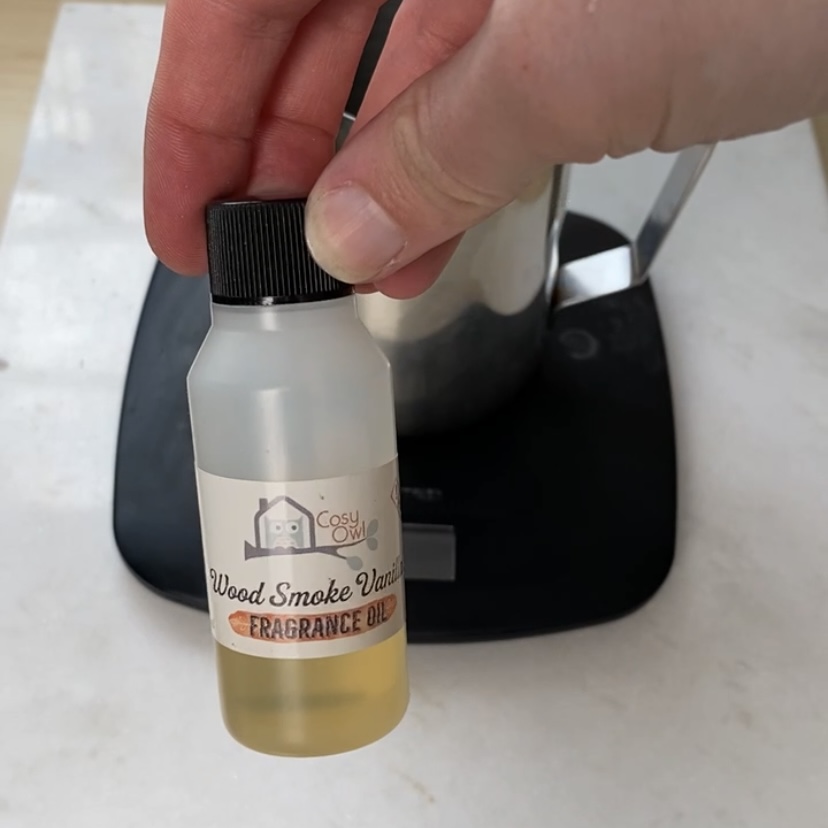 Step 4:
Add a small pinch of light brown dye to the mixture to the wax between 60-65c. Stir this in slowly until all the wax chips have melted, making the wax all one colour.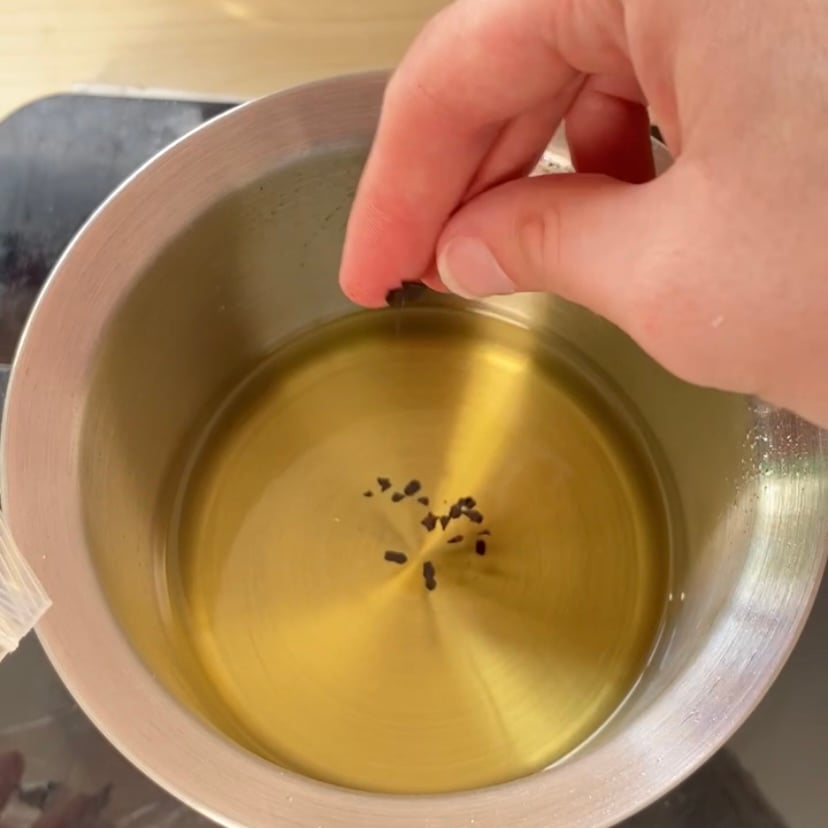 Step 5:
At 60c pour the wax into the candle glass slowly avoiding adding any air bubbles. Once the wax has been poured, be sure keep the glass in place until set.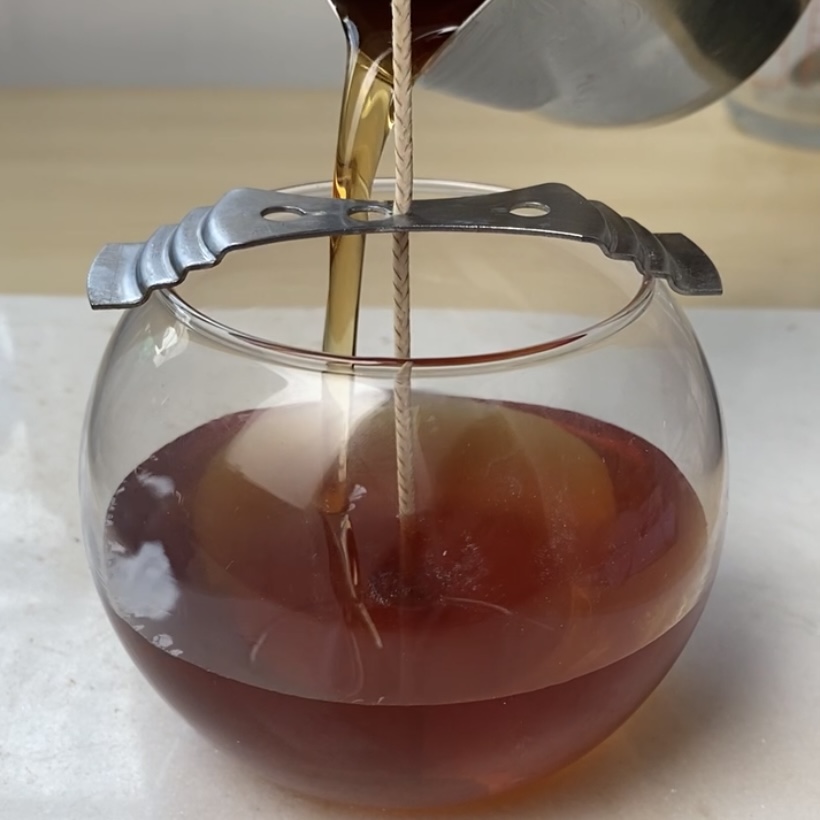 Step 6:
Leave to set for at least 24 hours before removing the centring tool and trimming the wick to 5mm. Soy wax is best to left to cure for 2 weeks to achieve the best scent throw for burning.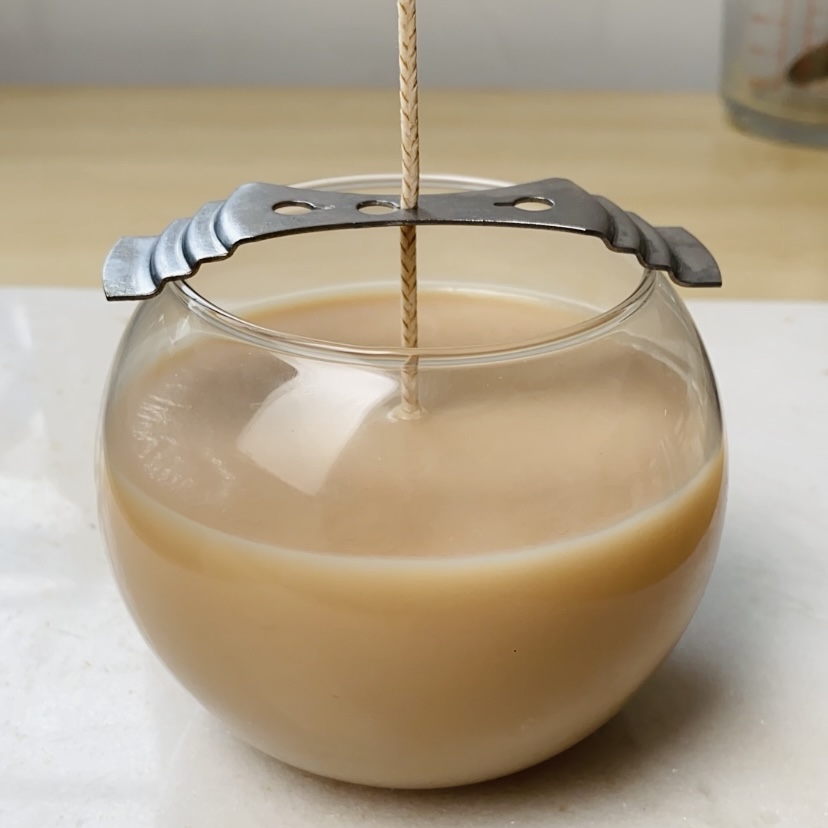 You now have a wonderfully scented candle which will bring a beautiful aroma into your home, a perfect companion for crisp Autumn/ Winter days.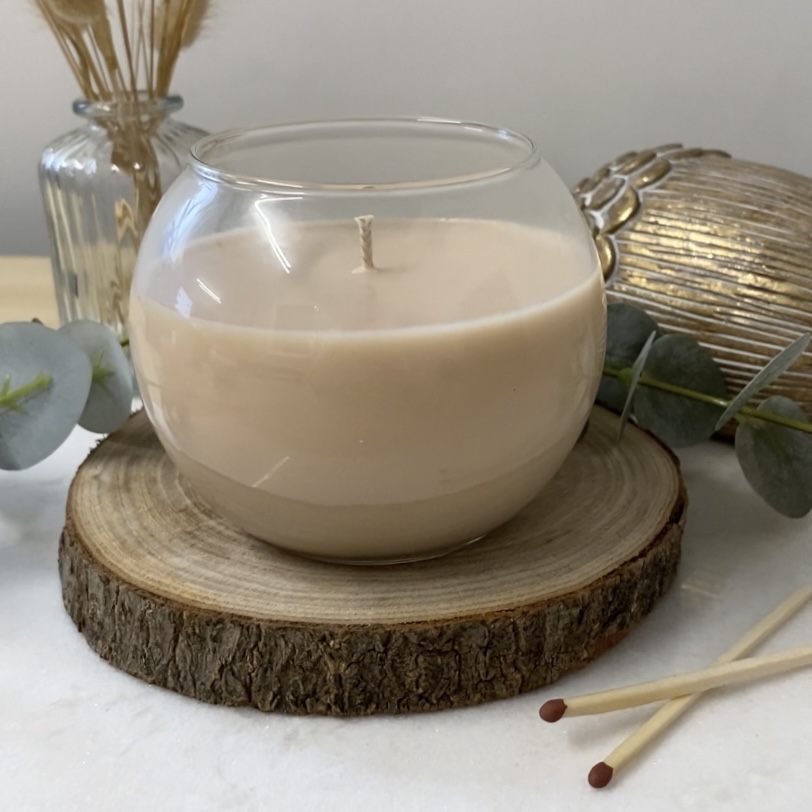 Why not experiment with different dye colours? Watch the behind the scenes of our tilted candle using the bubble glass and a mixture of dye colours.
Looking for more Autumn/ Winter inspiration? Check out our guides page.
Share your creations with us on social media. We love to see what you have been making and we may reshare your posts! #cosyowlsupplies #cosyowlfeature