Have you ever wanted to make your own candles at home? Mix your favourite coloured dye, scented fragrance oil and wax and achieve a unique candle of your own. Follow our simple step by step tutorial and get making your first candle!
You will need:
Step 1
Pour all the wax into a double boiler or bain marie on a medium heat.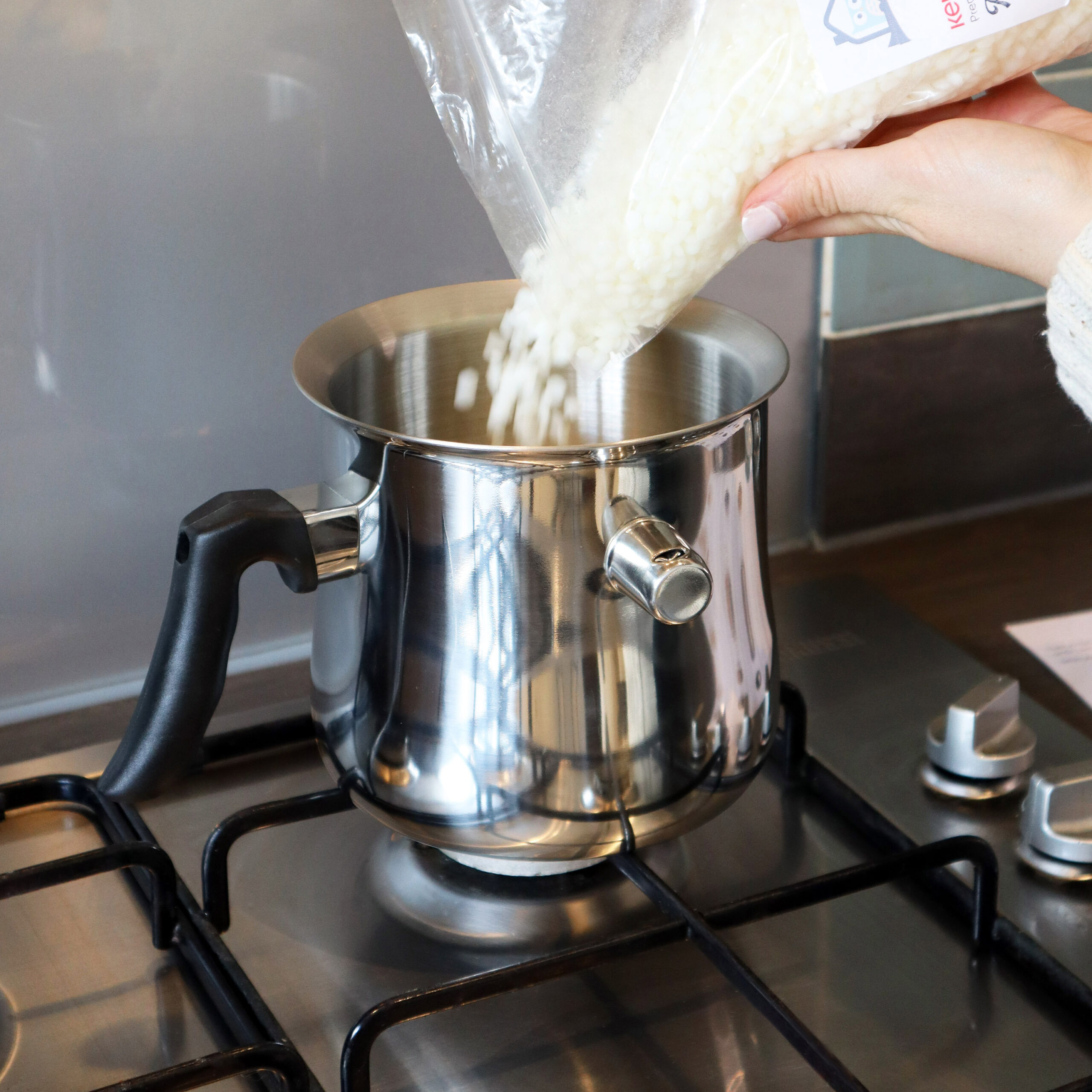 Step 2
Prepare your candle glasses by wiping them with a dry cloth. Then Place a glue dot onto the end of your wick sustainer and stick this in place centrally. Use a wick centring tool or clothes peg to hold the wick in place across the top of the glass.
Repeat this for each glass.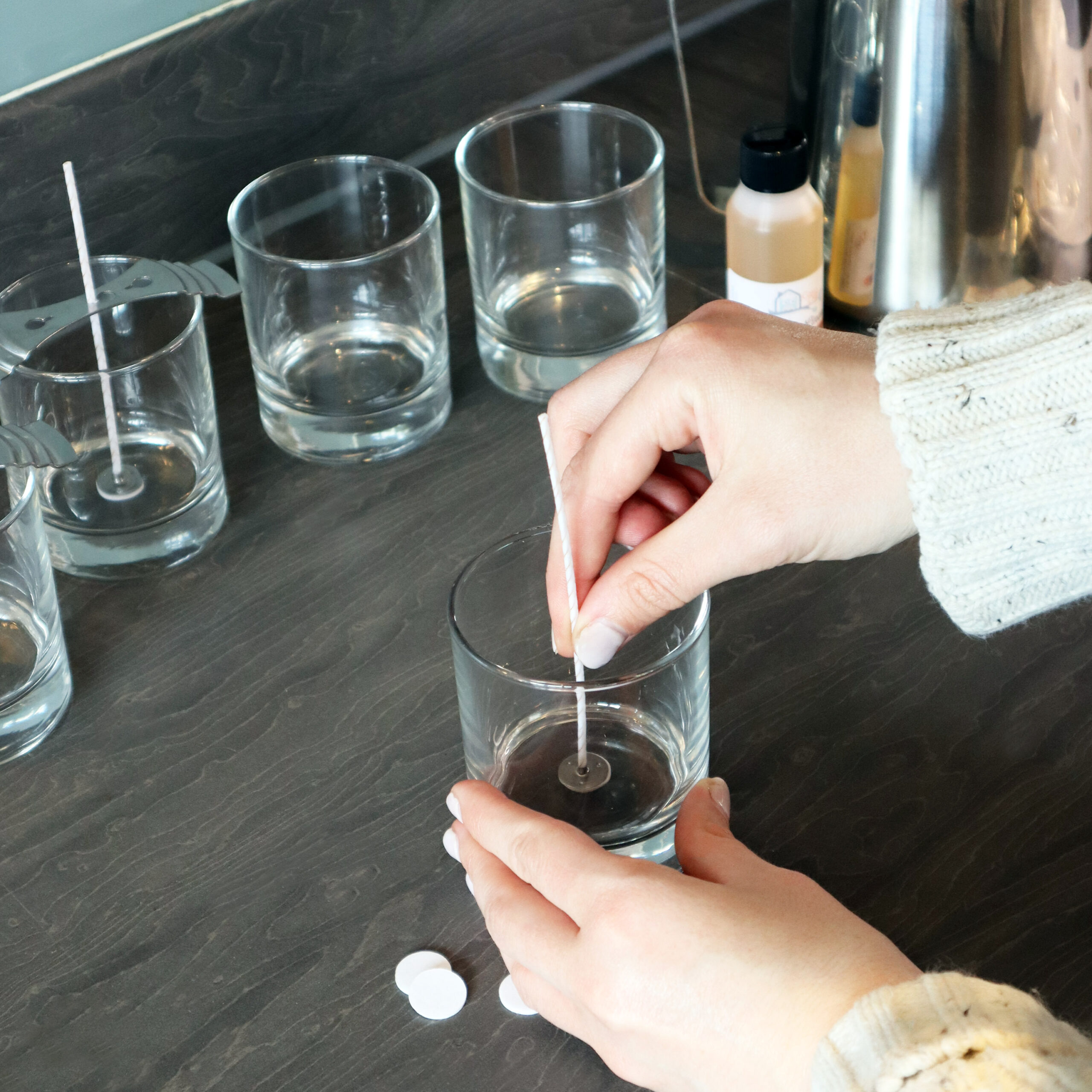 Step 3
Next, check the flash point of your fragrance oil. Make sure the temperature of the wax is below the flash point and add the whole bottle. Stir until fully blended and the wax appears clear.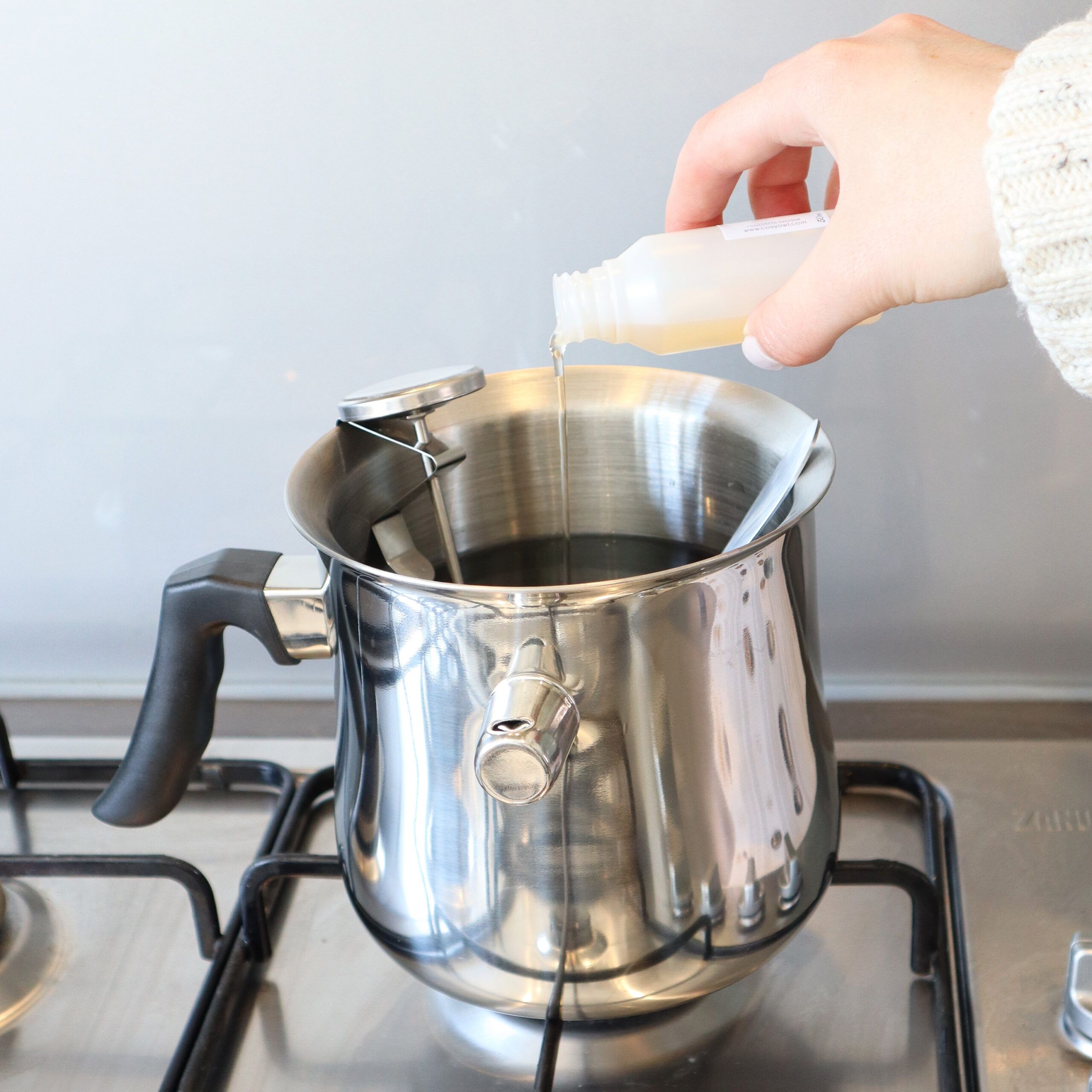 Step 4
Now you can add your dye packet. Stir this in until all the dye chips are blended in smoothly.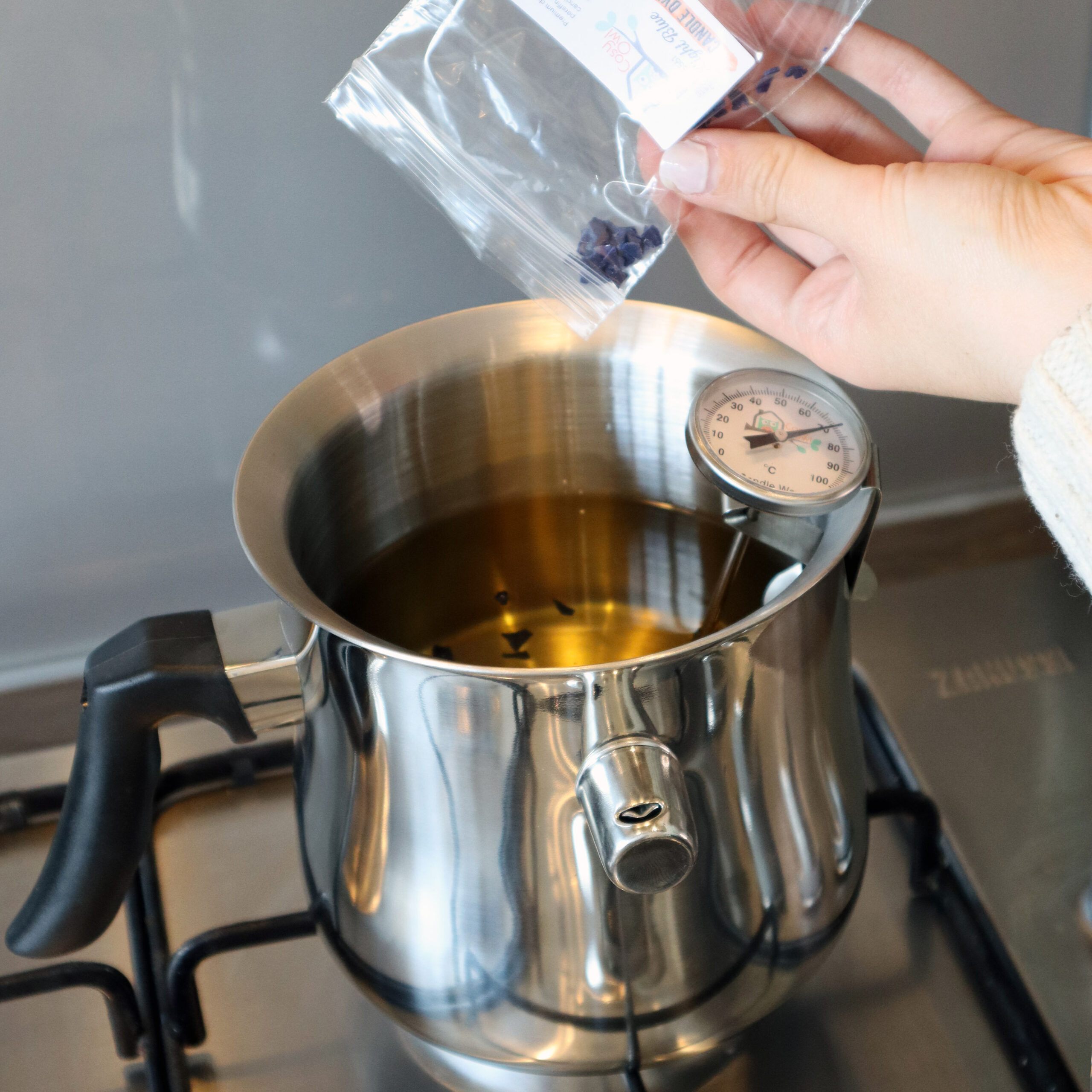 Step 5
Pour the wax into your glasses slowly, providing the temperature is 60°C or lower and leave a 1cm gap from the top of the glass.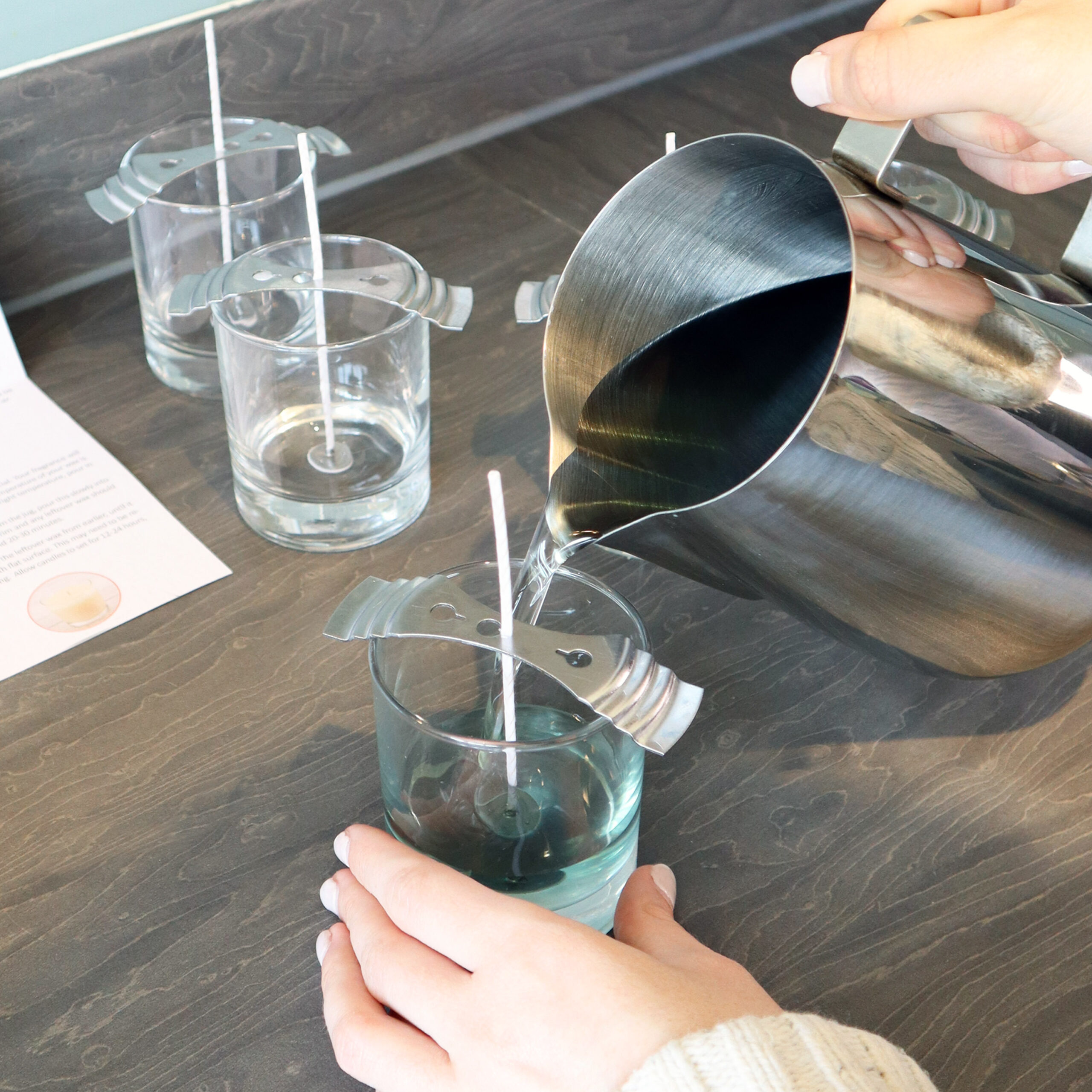 Step 6
Leave your candle to set on a flat even surface for at least 24 hours.
Trim your wick to 1/4 inch and enjoy the wonderful aroma and cosiness of the flickering flame in the comfort of your home!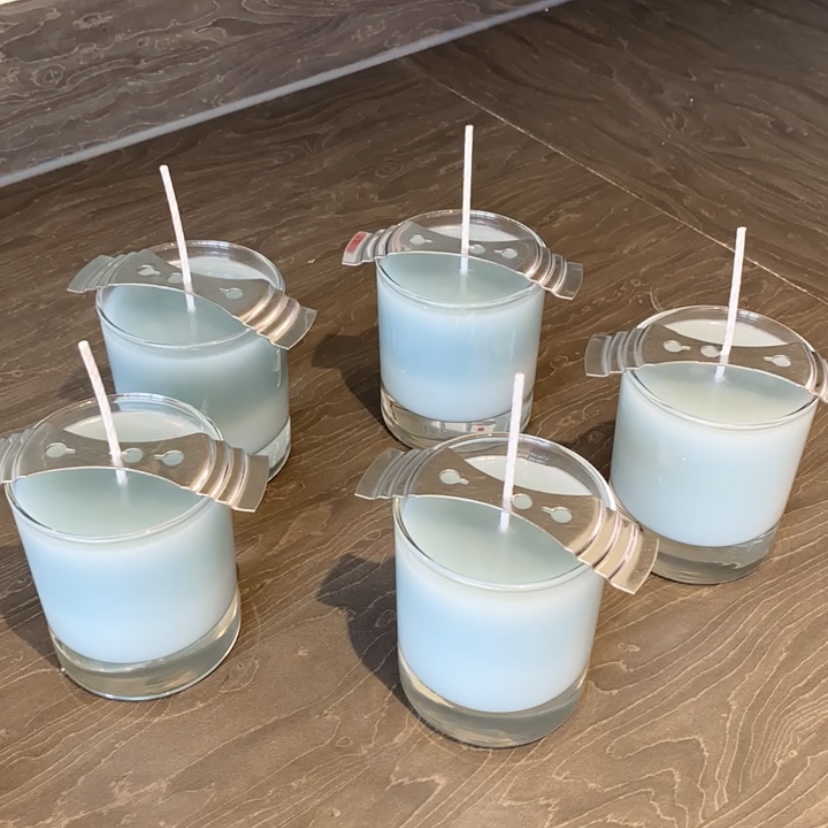 Which candle making kit fragrance would you choose? Explore our range with 20 fragrances to choose from here.

Why not stay connected on our social media? Don't forget to tag us in your creations. We love to see what you have been making and we may reshare your posts!
YouTube – Find more tutorials and project inspiration