Our NEW Candle Making Kits are here! This is where the fun begins and below is your guide for creating your own patterned tin candles, just remember, have fun and enjoy.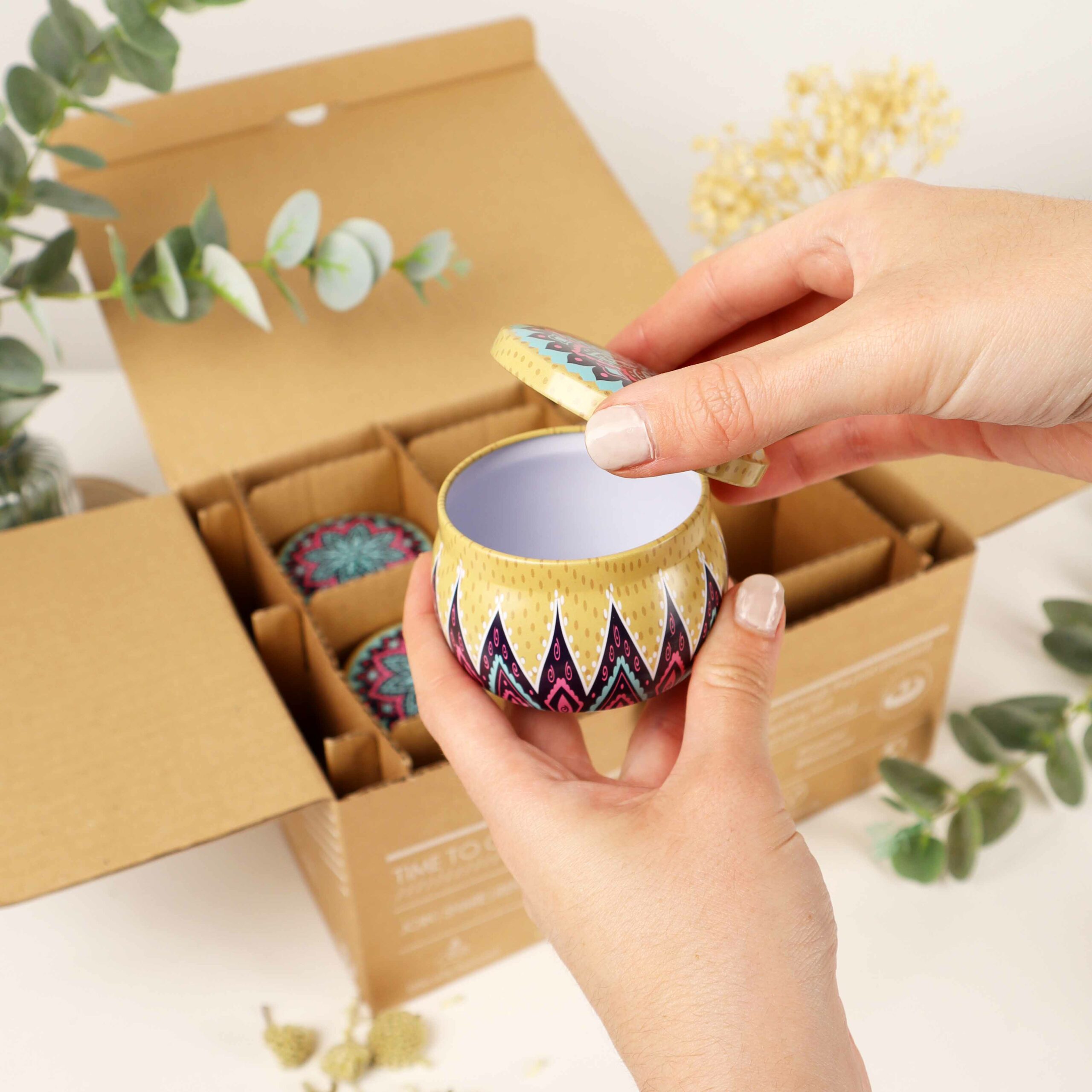 Before you get started, you need to ensure that your workspace is clean and clear, and you have the following items to hand…
You will need:
Step 1: Pour 750g wax into your double boiler or pan. Melt the wax at a controlled temperature on the hob no higher than 65c. Gently stir avoiding adding air bubbles until the wax until it has fully melted.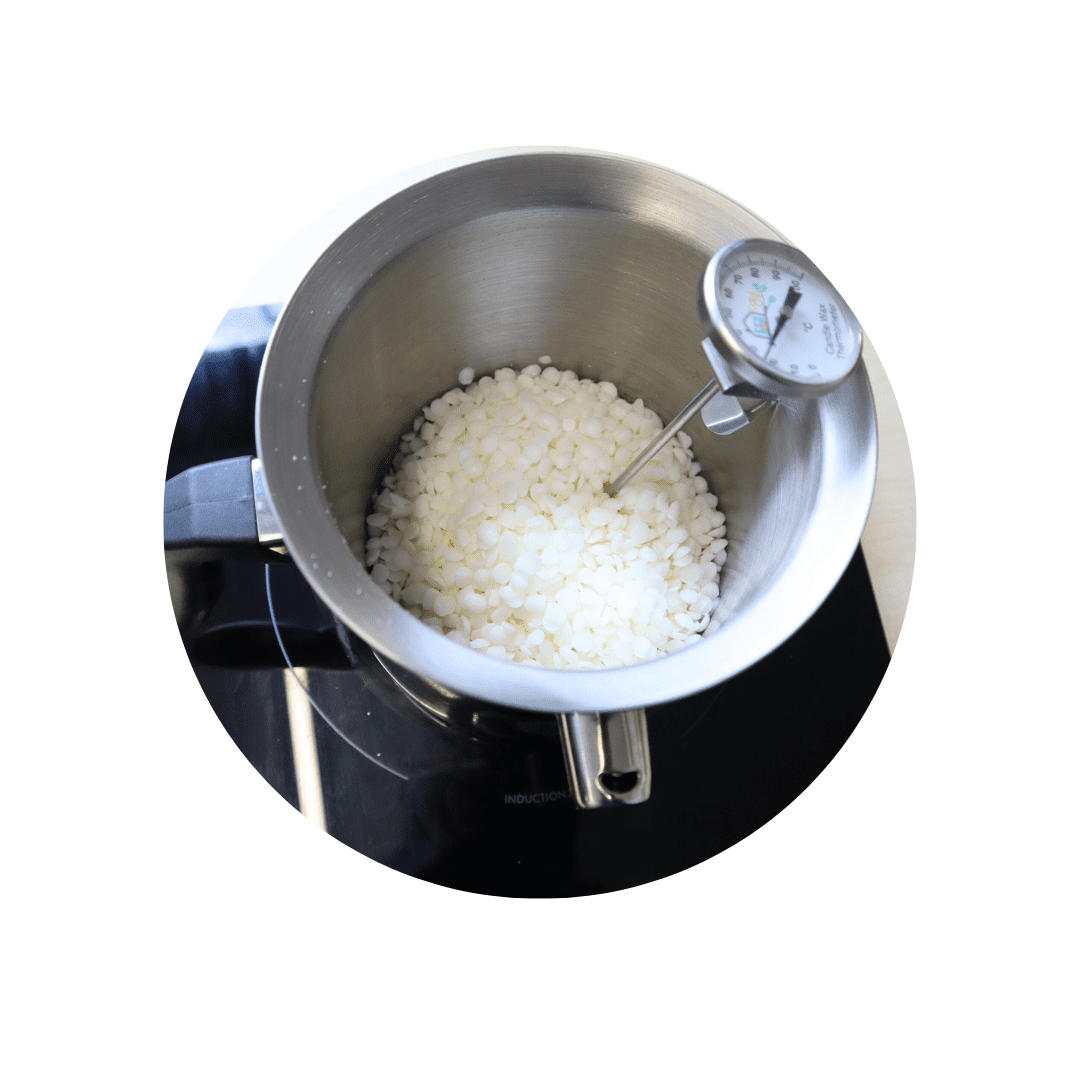 Step 2: Whilst the wax is melting, you can prepare your tins. Make sure the tins are free of any dirt and are completely dry. Next set the wick in place by either dipping the sustainer end into the molten wax and placing centrally into the tin. As it cools it will hold the lower end in place. Or you could use a glue dot that is listed in our helpful extras online. To secure the wick in place use a peg or wick centring tool. Simply clamp the wick with a peg or put the wick through the hole in the centring tool. Rest this across the top of the tin.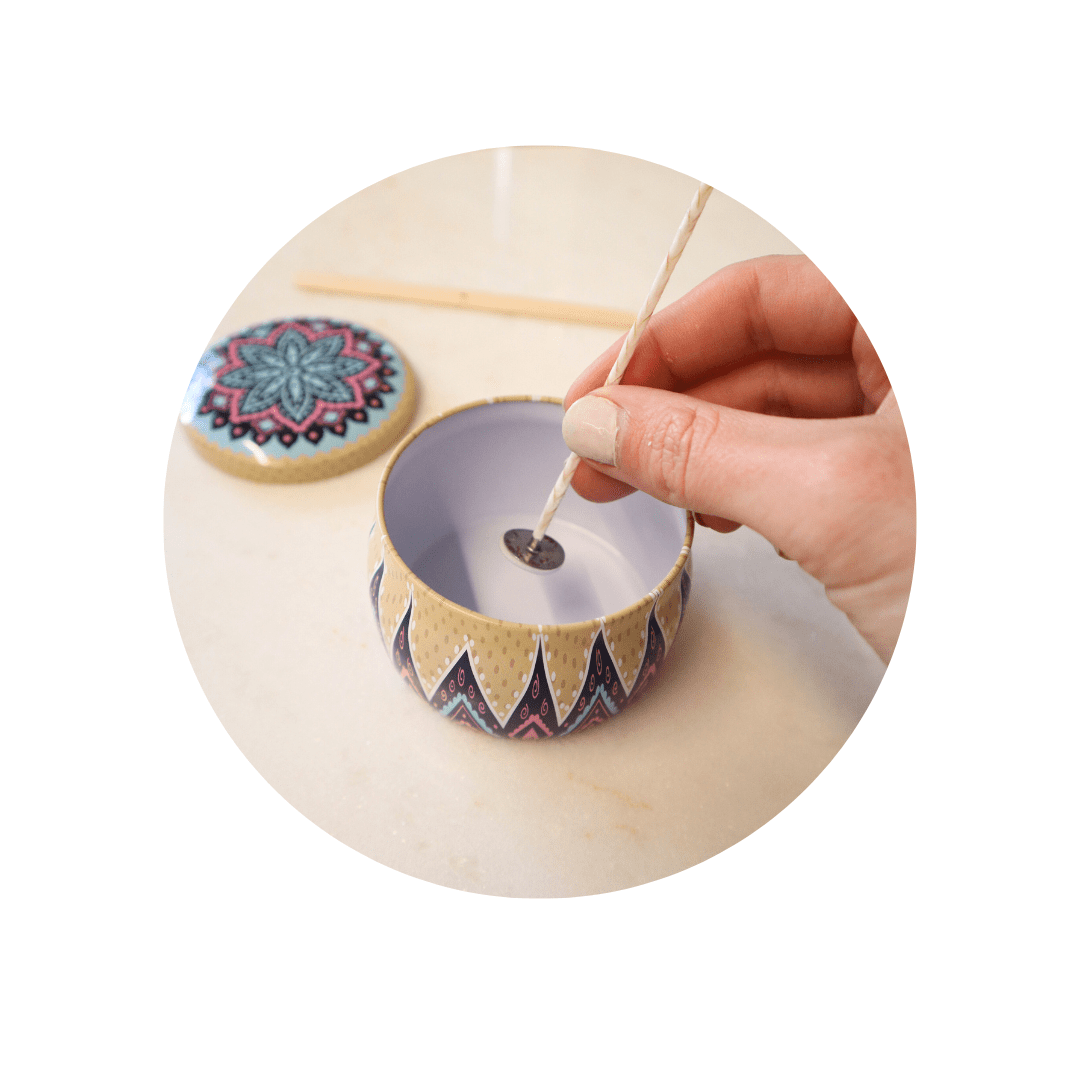 Step 3: Now all the wax has melted and reached a temperature of 65c, you can add the fragrance oil. Add the (French vanilla or Lavender) bottle of fragrance oil into the melted wax. This ratio of wax to fragrance oil is a 6.6% fragrance load. Stir in the fragrance oil slowly for 2 minutes or until the oil has fully blended.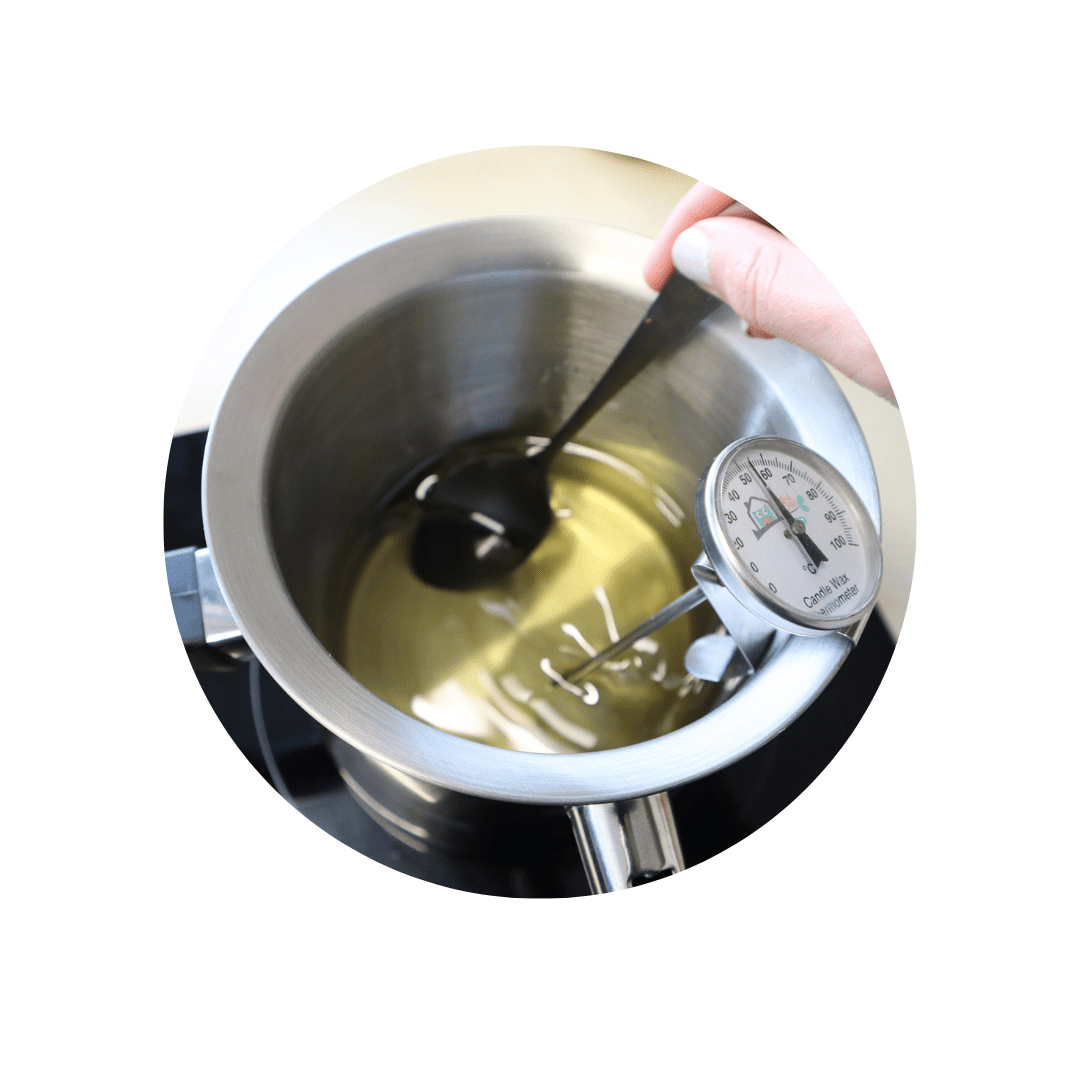 Step 4: Next, add the dye chips to the molten wax and stir continuously and slowly until all the colour dissolves evenly.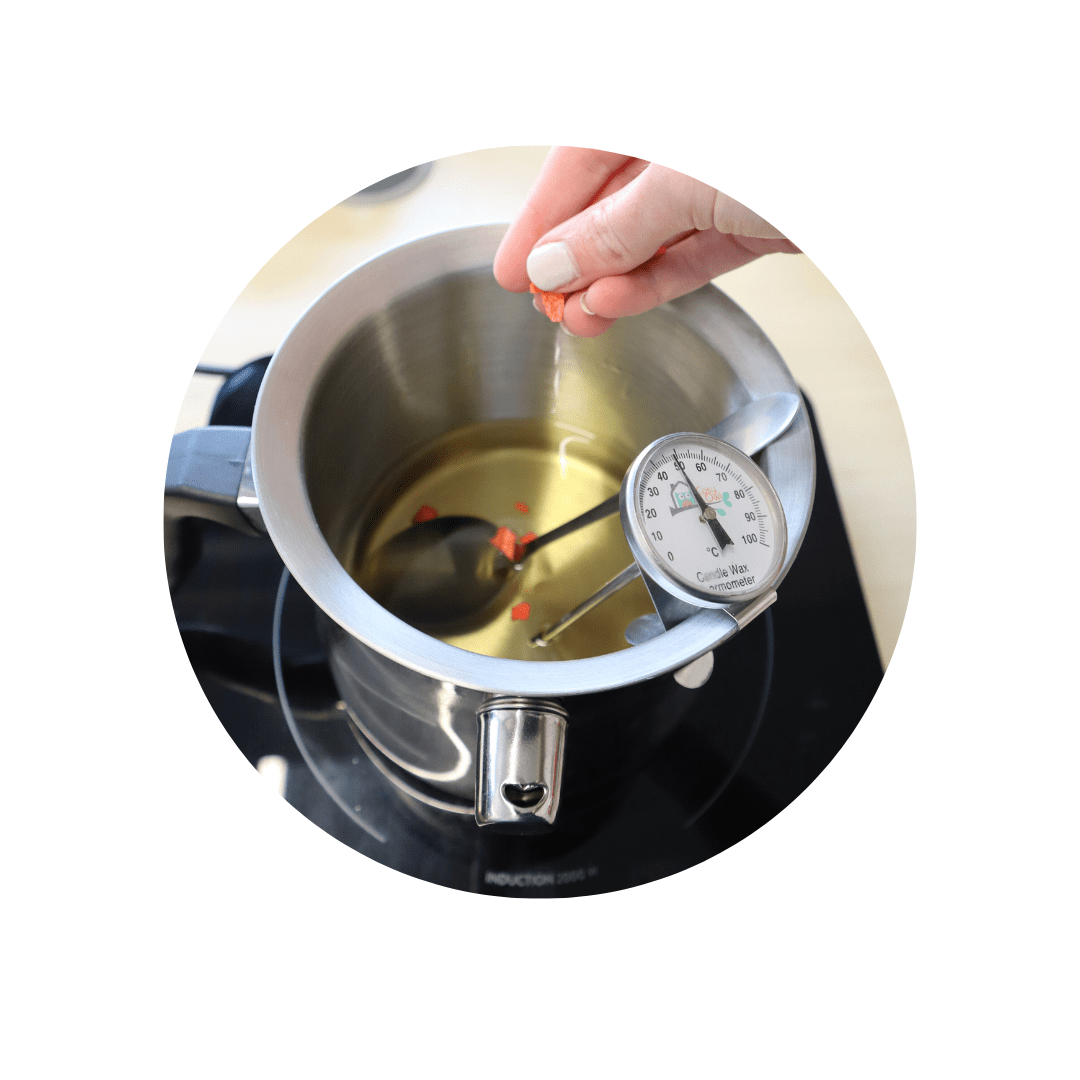 Step 5: Now it's time to pour your wax into a pouring jug, providing the temperature is between 55-60c. Then from the jug, pour this slowly into your container, doing so is essential to reduce the risk of air bubbles and pockets. Fill the tin with a 1cm gap from the top. Then leave this to set on a flat, even surface, away from any drafts.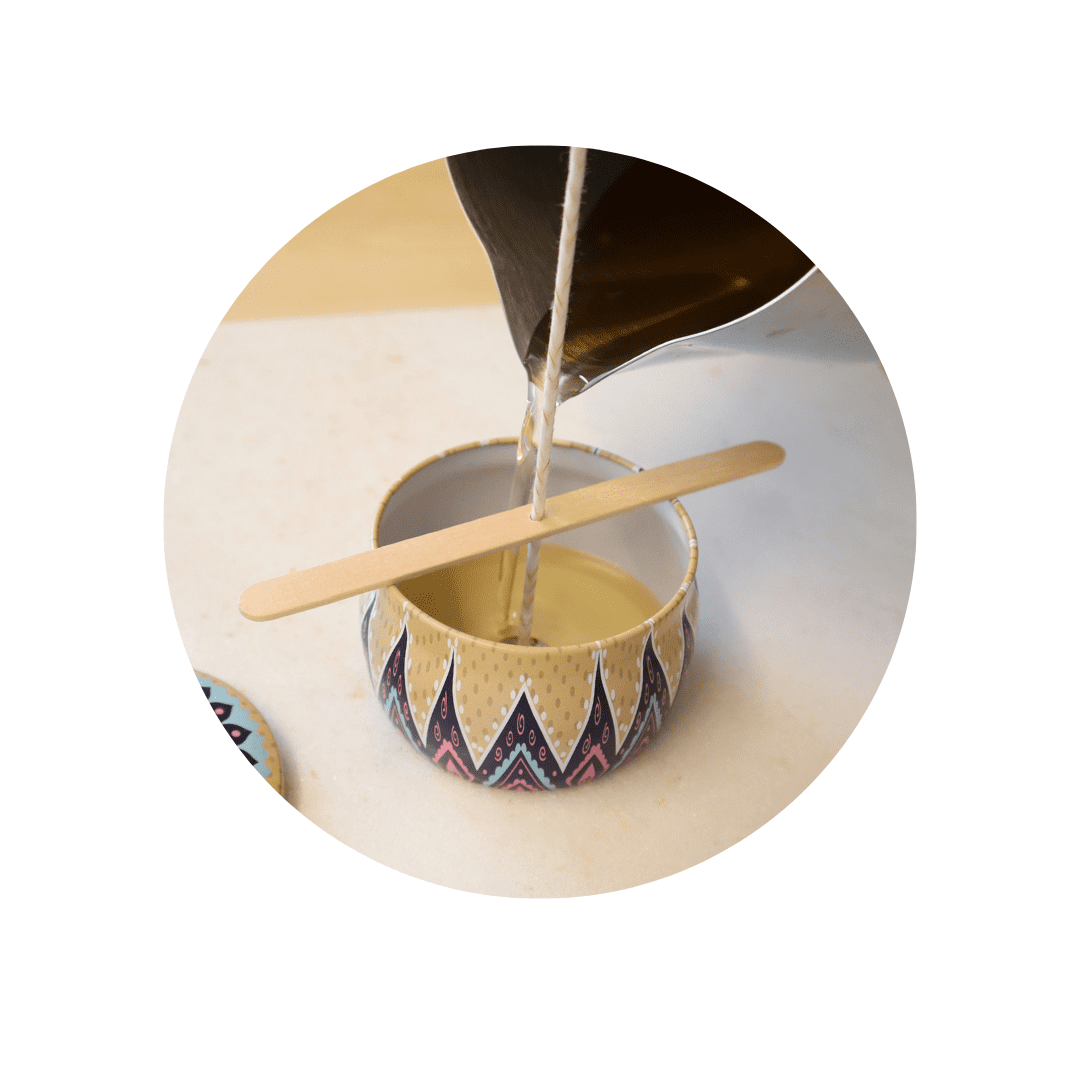 Step 6: Allow your candles to set for at least 24 hours. Once set, trim the wick to a 1/4 of an inch and it can now be lit. For an even stronger scent throw, leave your candle to set for a maximum of 2 weeks.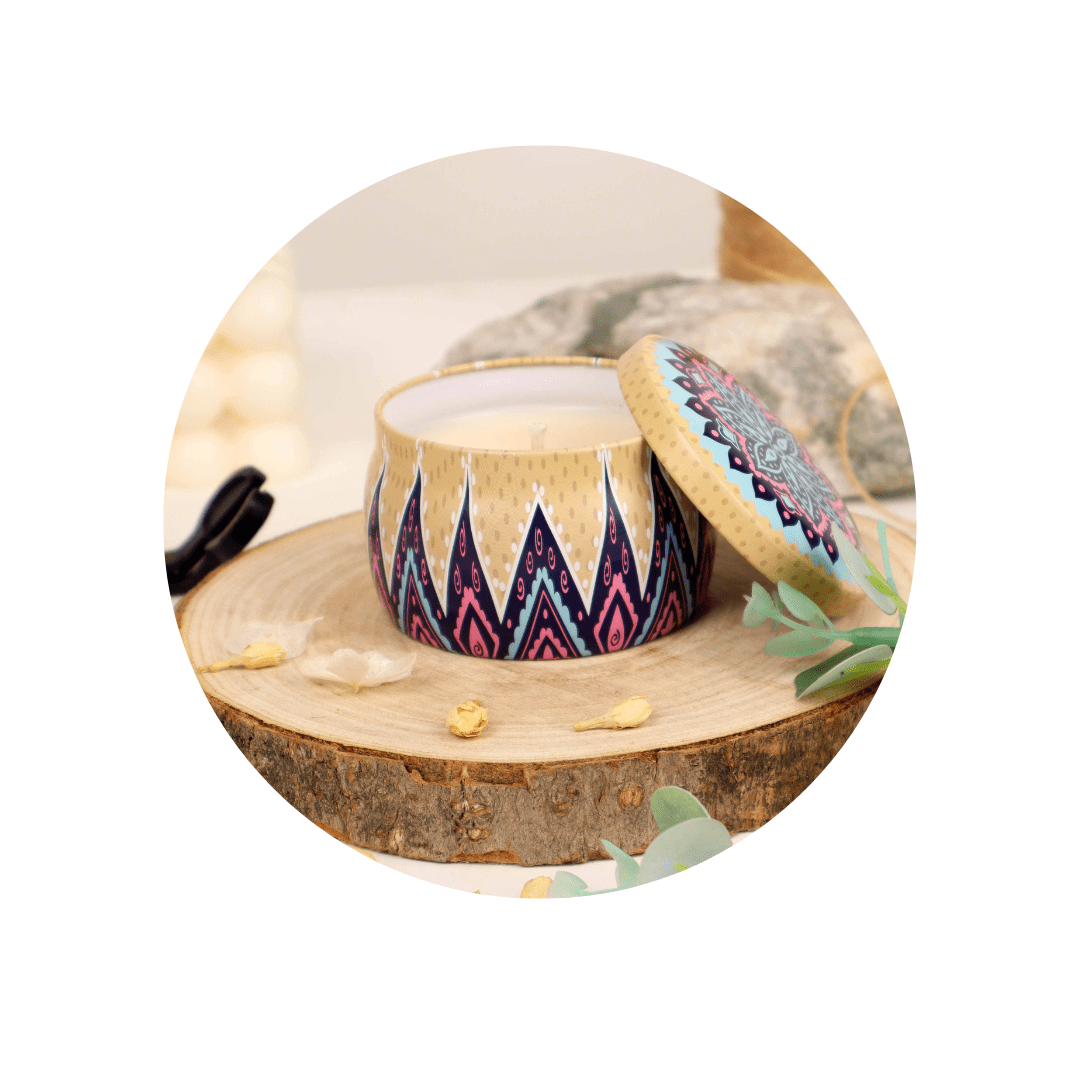 Enjoy the beautiful style of our patterned tins in your home and light your candle for a gorgeous scent throw of French Vanilla or French Lavender.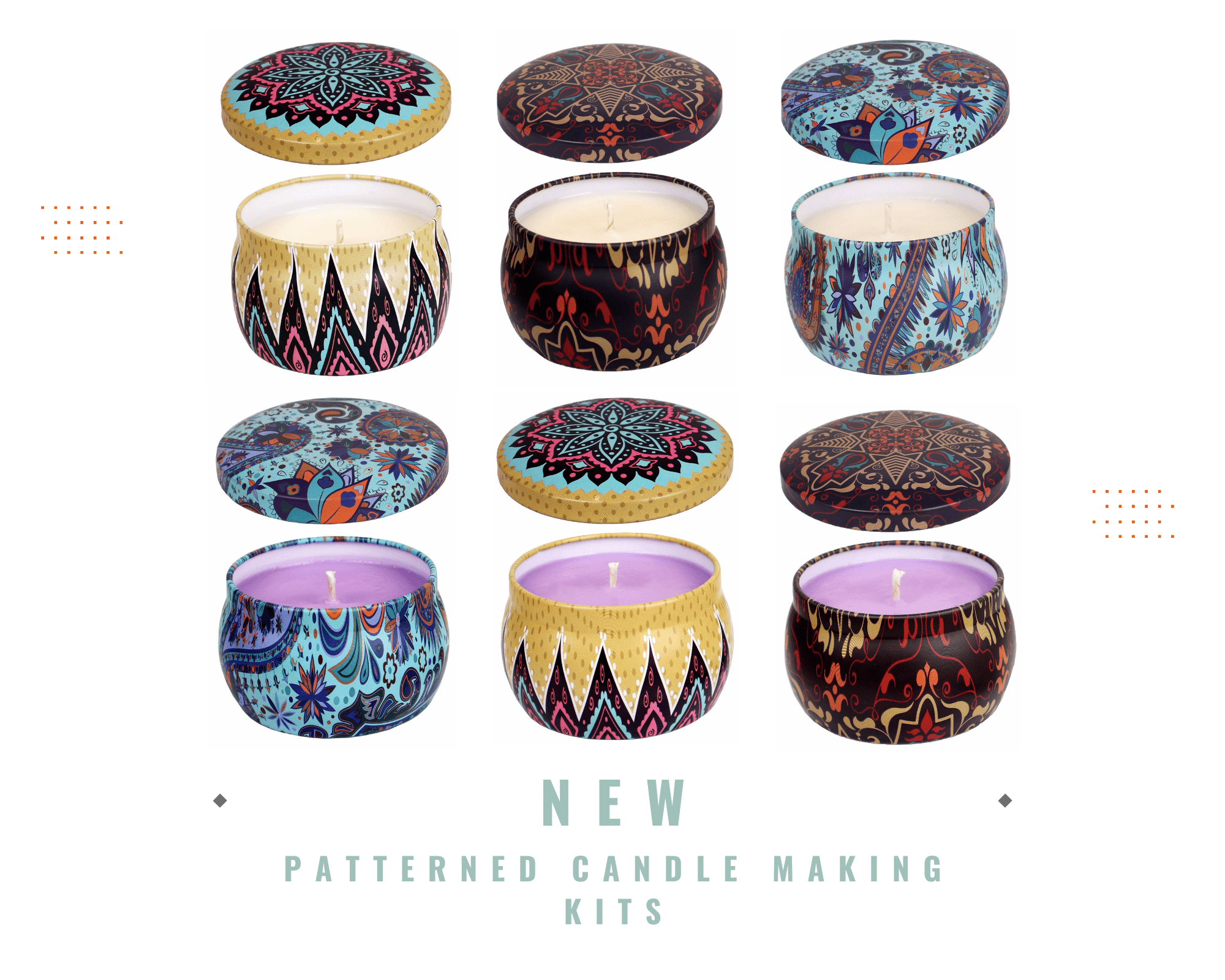 Why not stay connected on our social media? Don't forget to tag us in your creations. We love to see what you have been making and we may reshare your posts!
YouTube – Find more tutorials and project inspiration