Popping a wax melt into a warmer can instantly transform the atmosphere of a room by releasing your favourite aroma. What's great about making your own wax melts is that you can personalise them with a variety of dye, glitter, mica powder and fragrance oil combinations. The making process is fun and easy to craft in the comfort of your home too.
Not sure how to get started? We have covered our top 6 frequently asked questions for wax melt making.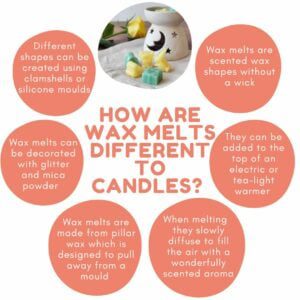 Wax melts do not have a wick like a candle. They melt on top of a warmer and release your chosen scent into the room. This means you can let your imagination run wild with decorative ideas using glitter, dye and mica powder. Mica powder and glitter dance and swirl as the wax shapes melt which makes each one unique.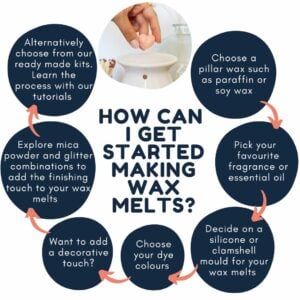 Want to start making wax melts? Why not try our beginners wax melt making kits? Each kit includes all the ingredients you need to get started with wonderful scents to choose from. Follow our step-by-step instructions to help you along the way.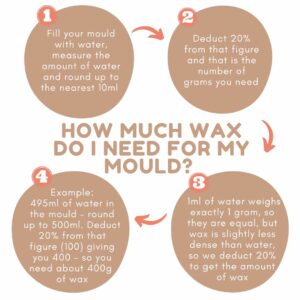 Working out how much wax you will need for your wax melt moulds can be tricky, using this method will give you a rough idea of how much wax you will need. When making it is best to pour the wax slowly into the moulds to be sure they don't overspill.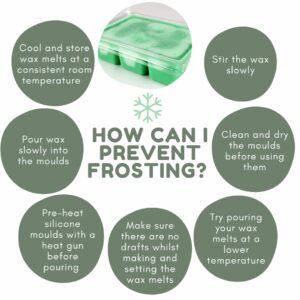 'Frosting' appears like mini snowflakes on the surface of the wax. It is caused by small crystal growth within the wax which often occurs with changes in temperature.
It does not affect the wax melts performance and is a common occurrence within wax melt making.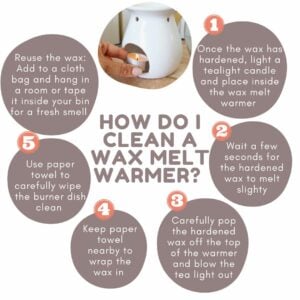 Once the wax melts have been used, you will need to clean the wax melt warmer, ready for the next one. We recommend only adding the same wax melt scents together in the warmer so the fragrances are not mixed together.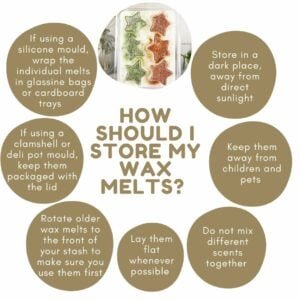 Storing your wax melts properly will allow you to enjoy your wax melts for as long as possible. Keeping them stored in a dark place, at room temperature will lower the chances of frosting and help keep a good scent throw.
Want to read more frequently asked craft questions? Discover our FAQ page.
Follow us on social media and tag us in your creations. We love to see what you have been making!