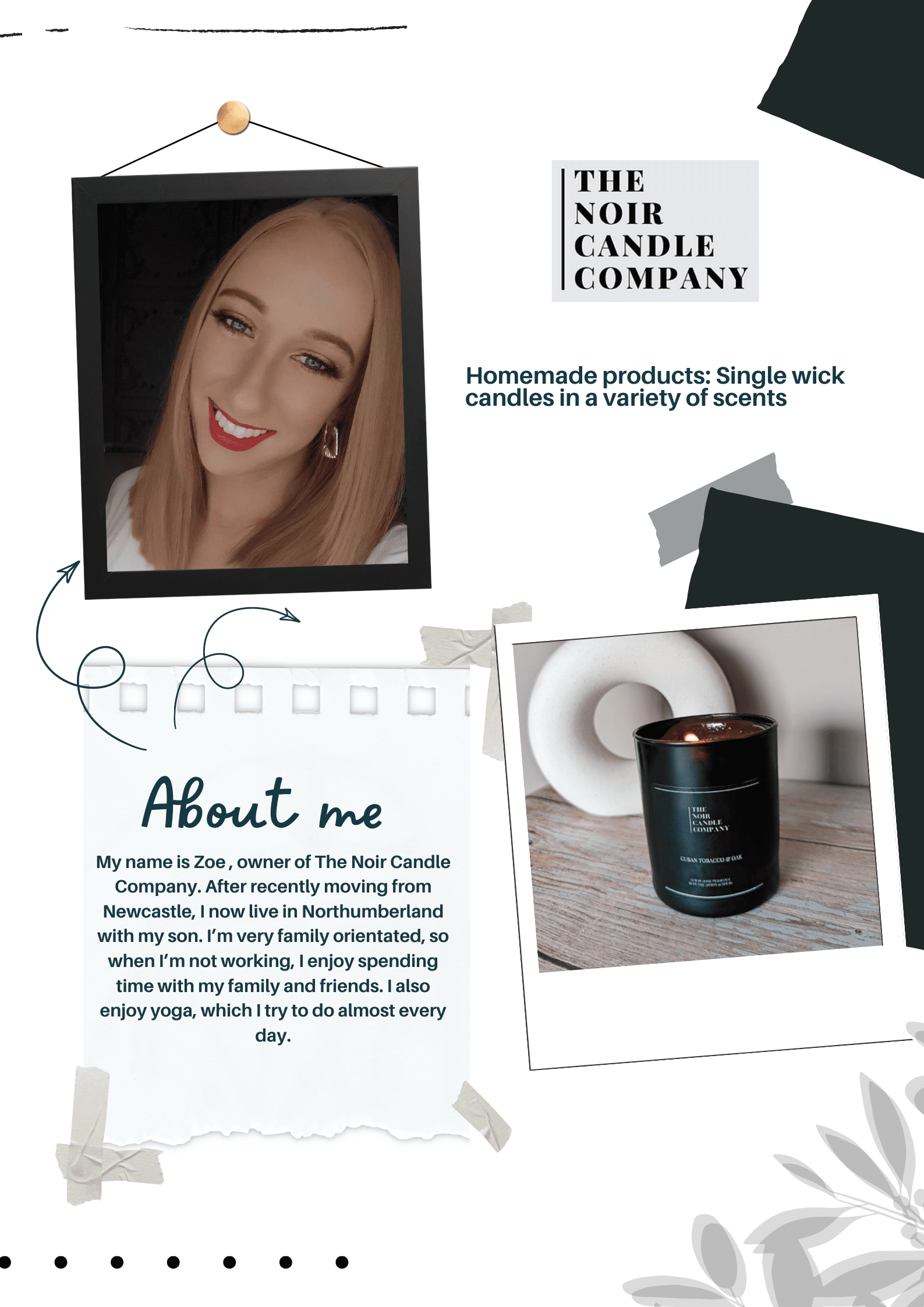 What inspired you to create 'The Noir Candle Company'?
First of all, I have always loved anything that makes my home smell nice, like candles, diffusers, etc and secondly when my son was born in 2018, I was diagnosed with aggressive melanoma. My treatment made it hard for me to go back to work and I needed an outlet to help 'distract' me and give me something to focus on. I started creating candles for my own personal use but then the idea came about starting my own business selling the products that I created. Now it will be 2 years this year since launching my candle making business.
What products do you create? 
I create and sell single wick candles currently, but will be releasing new products very soon. There is a wide range of fragranced candles to choose from with new, seasonal and limited edition fragrances being released throughout the year.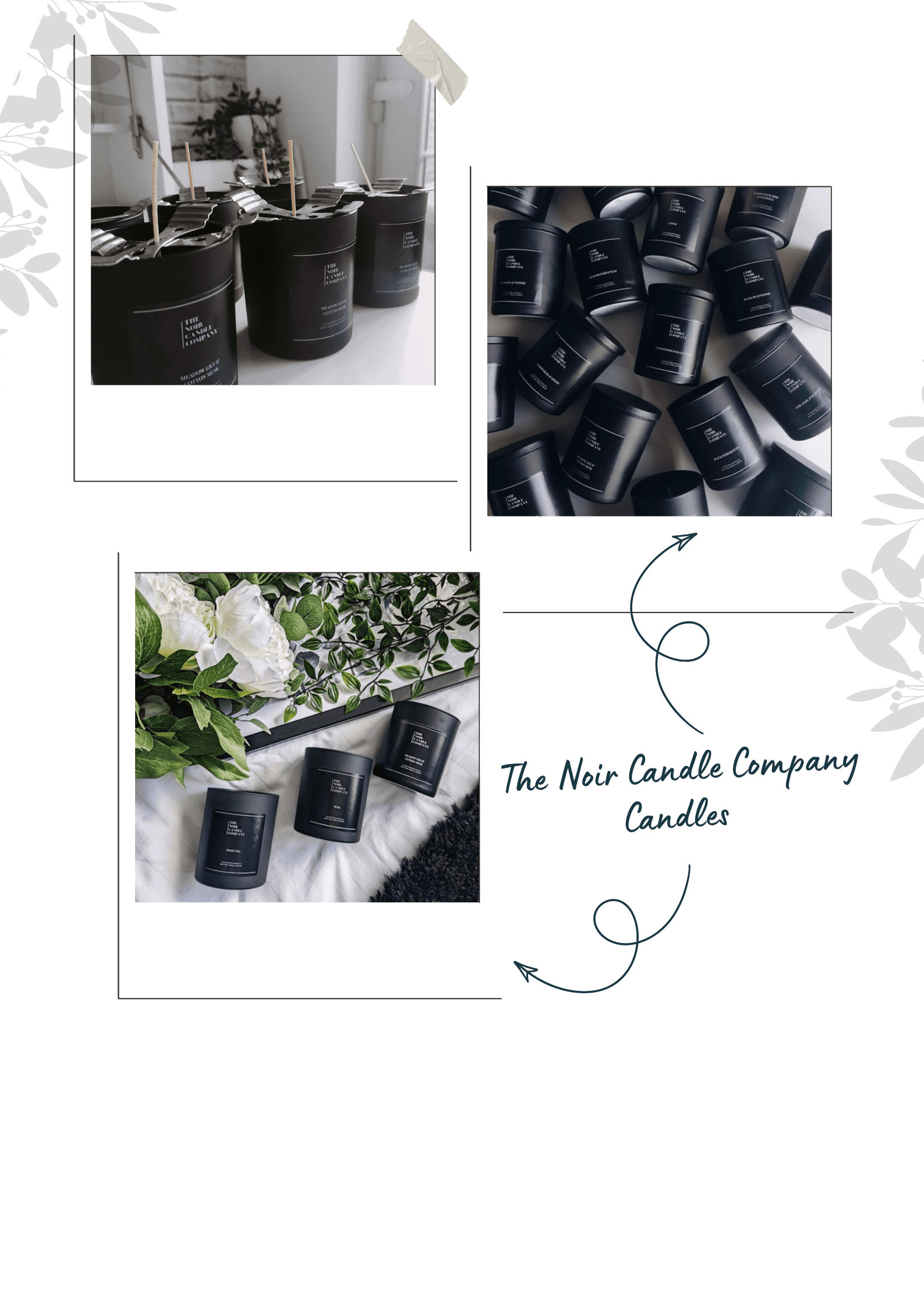 What is one piece of making equipment you could not live without and why? 
I can't live without my digital wax melter. It makes making batches of candles alot more efficient and it saves me so much time as the wax comes out the exact tempature that it's set to. The production speed of making my products has almost doubled for my candle making business.
Where can your products be found?
You can find The Noir Candle Company products on our website, Instagram, Tik Tok or Facebook page.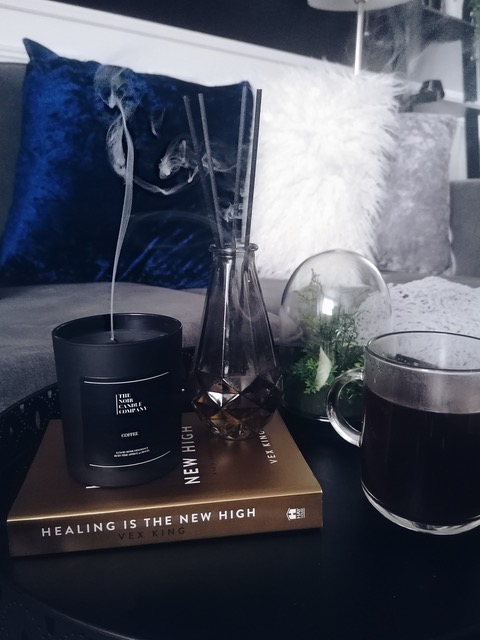 What is your favourite Cosy Owl product and why? 
I love the fragrance oils that Cosy Owl sell. There are so many to choose from and smell amazing. They always give my products an amazing hot and cold scent throw.
What's your favourite fragrance and why?
I don't think I could choose just one. There are ALOT that I really like but my ultimate favourite is either 'Sweet Fig' or 'Coffee'. Coffee because I'm obsessed with coffee and it really does smell like my first morning cup. And Sweet Fig because even though the scent of fig and bergamot is strong, the scent of vetiver (which is one of my all time fragrances) still comes through and they work really well together.
What is 1 tip you would give to makers? 
Do what you love and enjoy the process but have a clear vision and plan of what you want to do. Having this will help you to stay focused and keep that drive going forward. Oh and a heat gun may become your best friend. It such a good tool to use to get that perfect, smooth, glossy top on your candles.
What's next for The Noir Candle Company?
There will be a couple of new and different products being launched this year with one being launched very soon. The products' aesthetic is currently all black, including the wax but there is going to be different colour of waxes being created and sold. Also, the company already ships within the UK, US and other international countries and I am hoping to expand this list by the end of the year.
We love hearing more behind how you started your candle, soap, cosmetic, wax melt or diffuser business and the inspiration behind your products! Want to feature in our up-coming creator blogs?
Tag us in your photos on Instagram or Facebook, with the hash tags #cosyowlfeature #cosyowlsupplies and we will contact a creator once a month to be featured.