With Halloween around the corner, we have been conjuring up fun spells to create essential oil candles. Many different essential oils have the power to keep you calm and relaxed and burning these in a candle can give you a magical sense of well-being.
Essential oils have characteristic essences which bring a magical touch when it comes to aromatherapeutic healing. The key to using essential oils is to identify your area of need and find an oil that best complements that.
Our wide range of 100% concentrated essential oils can be used individually, targeting specific areas of your physical and mental health. A carrier oil dilutes an essential oil, allowing you to harvest the healing properties of the essential oil through massage and aromatherapy without harming your skin.
Essential Oils (as opposed to Fragrance Oils) are concentrated, highly potent chemical compounds that are found inside many plants. For many years, people have used plants and their essential oils to improve physical and mental health and well-being.
For instance, lavender is known for its calming and relaxing properties. It also protects and is said to improve sleep and dreaming. Lemon is highly regarded in the magical world for its ability to increase energy levels, while the ancient and powerful properties of Frankincense are used in magical spells to invoke comfort and improve concentration. 
The condensed nature of the oils means a small amount will go a long way, allowing you to layer fragrances within a candle or soap to make your own fragrance spells.  All of our essential oils mix easily with wax, soap bases and augeo oils without hindering the initial purpose of the product.
We advise that all Cosy Owl oils should be stored in cool, dark places to prevent oxidation.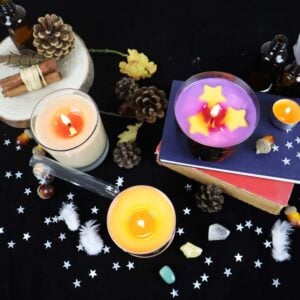 Essential Oil Candle Spells for Magical Powers
Colours also have a big part to play in magical meanings too. Certain colours can be symbolic to many of us as well as trigger a subconscious thought to the brain. Colour and light combined often create a reflection and this has led to the belief that colour in candles can emit different frequencies like the light spectrum. For example, the colour blue in candles has been known to be linked with encouraging the flow of creative juices, spiritual healing and assists with increasing communication. Whereas brown symbolises neutrality and has links to balance and the building of trust.
3 Essential oil candle ideas (spells)
Warming essential oil recipes for balancing and grounding this Autumn/Winter season
Cinnamon: Boosts focus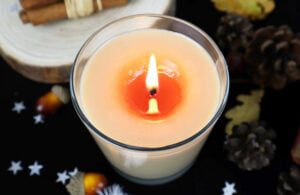 The sweet yet spicy fragrance of cinnamon is a winning atmospheric scent for the Autumn/ Winter season. Cinnamon is a soothing scent that creates a relaxing environment and represents cosy days and delicious food. Cinnamon encourages energy and boosts alertness and strength with its warm and comforting aroma. Its magical and spiritual properties represent love, prosperity, power and protection. Learn how to make your own Halloween Cinnamon candle.
Clove Oil: Inspires activity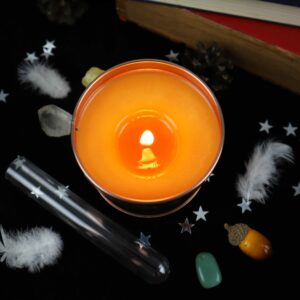 The warm, sincere scent of Clove oil is powerful and fruity. It is known to inspire activity, boost energy levels and promote motivation. Its beautiful yet invigorating aroma is mentally uplifting and stimulating. In the magical world, Clove is known to ward off evil spirits, used for ritual cleanses, representing protection, regeneration and courage. Learn how to make your own Halloween Clove candle.
Cedarwood: Calming and aids mediation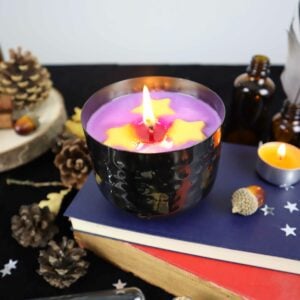 The woody, sweet scent of Cedarwood is known to promote sleep and relaxation with a comforting and uplifting experience. Its refreshing scent assists with stress relief and tension bringing a balance to the spirit. It also has links to increasing concentration as well as representing strength, regrowth and meditation. Learn how to make your own Halloween Cedarwood candle.
From all at the Cosy Owl team, we wish you all a Happy Halloween!