What are essential oils?
Essential Oils are commonly used in aroma therapy to improve health and well-being. They are concentrated oils that contain highly potent chemical compounds that are found inside many plants and they each have a characteristic essence. These oils can stimulate areas of your brain such as the limbic system. This system plays a role in behaviour, emotion, smell and long-term memory. Some people claim that essential oils have a certain effect on their body such as a calming, energising or stress-reliving effect. When used appropriately, essential oils can become a key part of your daily routine.  However, because they are highly concentrated, essential oils can sometimes irritate the skin and lungs, so consult your doctor before incorporating into your daily routine.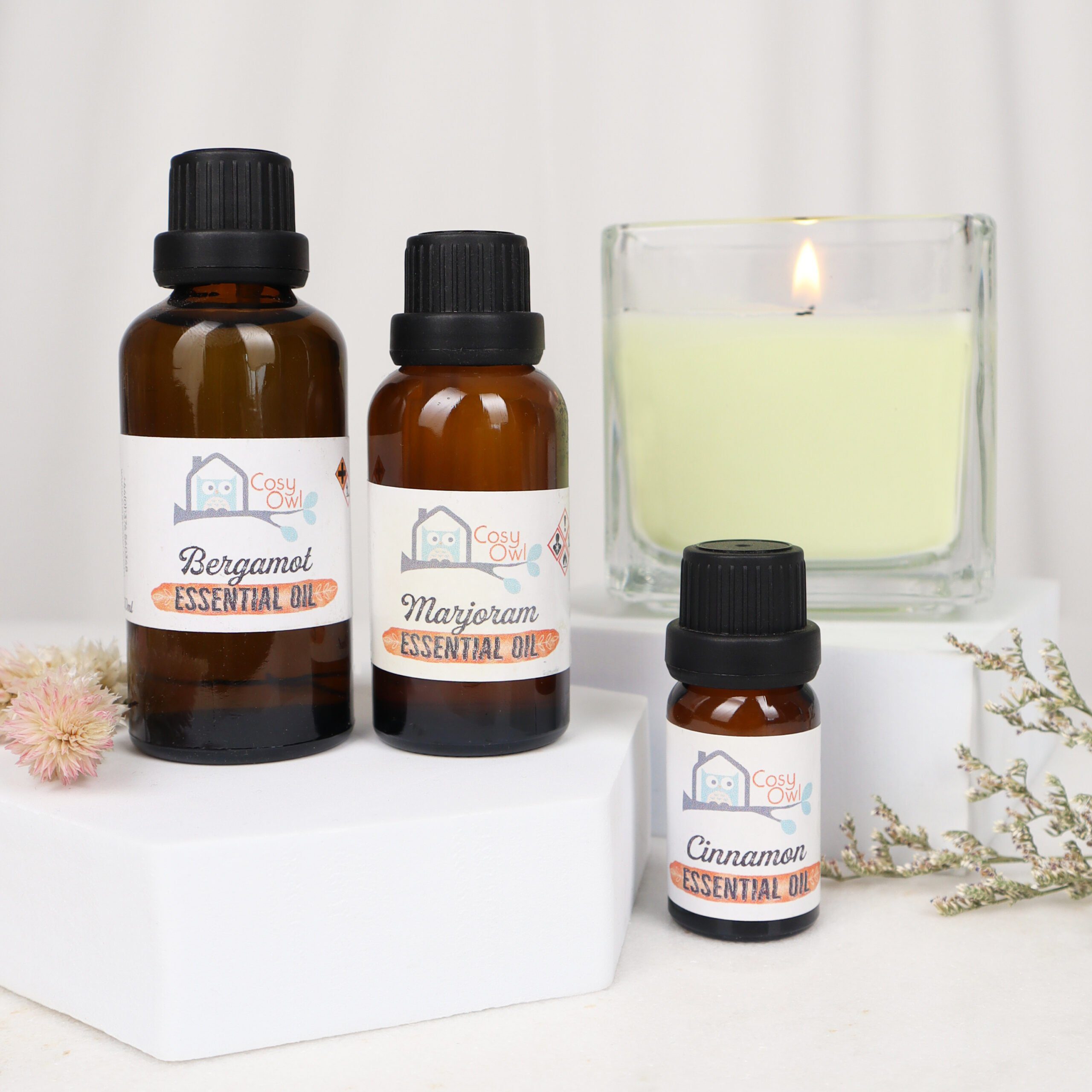 Essential oils should be diluted in a carrier substance before it is applied to the skin in massage or aromatherapy. To find out more about this, find our useful 'How to use essential oils' guide here.
These oils can also be added to homemade soap, candles and diffusers with an advised quantity to be added. It is important to check the Safety Data Sheet for each essential oil to find out more about safety procedures. You can find these under each essential oil online at Cosy Owl.
How can I use essential oils?
2% for dilution in a carrier oil
3% for dilution in soap base
3% for dilution in candle wax
25% for dilution in augeo oil
What are the benefits of using essential oil?
There are many ways essential oils can be used as a complimentary therapy to benefit your health. Here are the top listed benefits for each essential oil.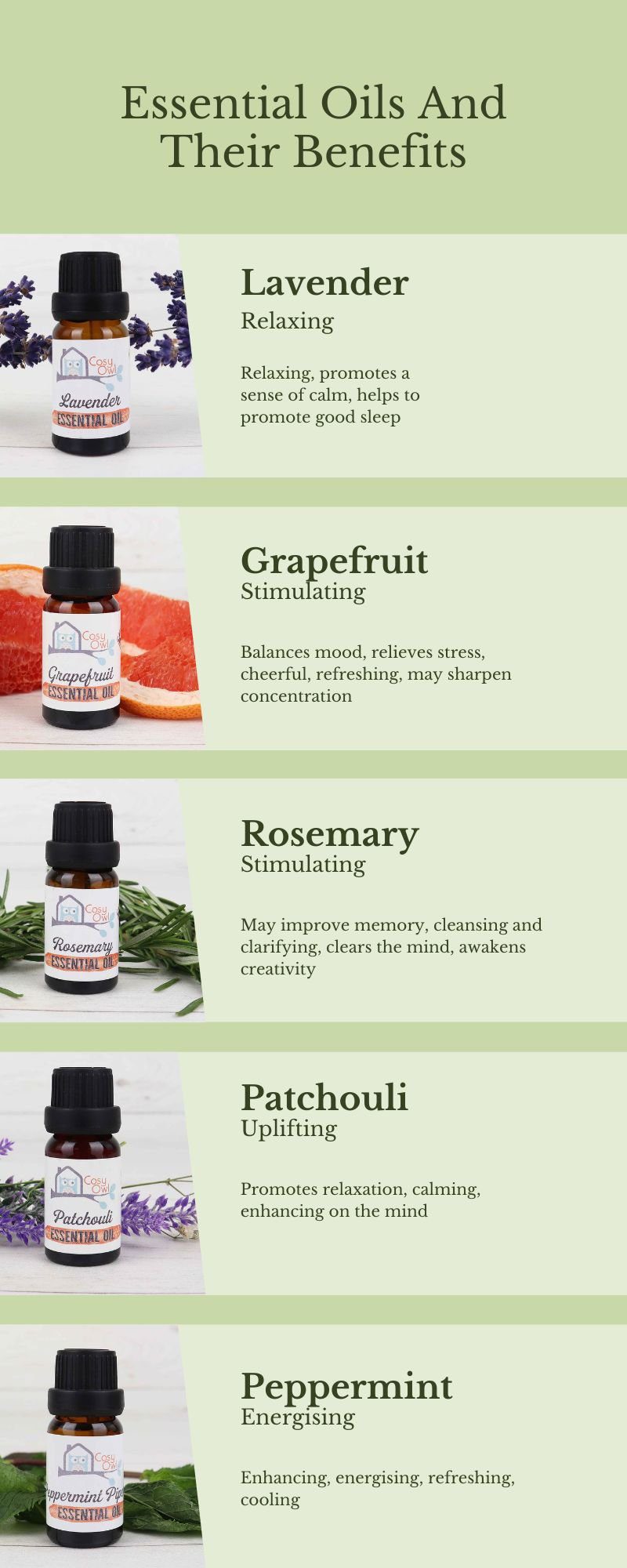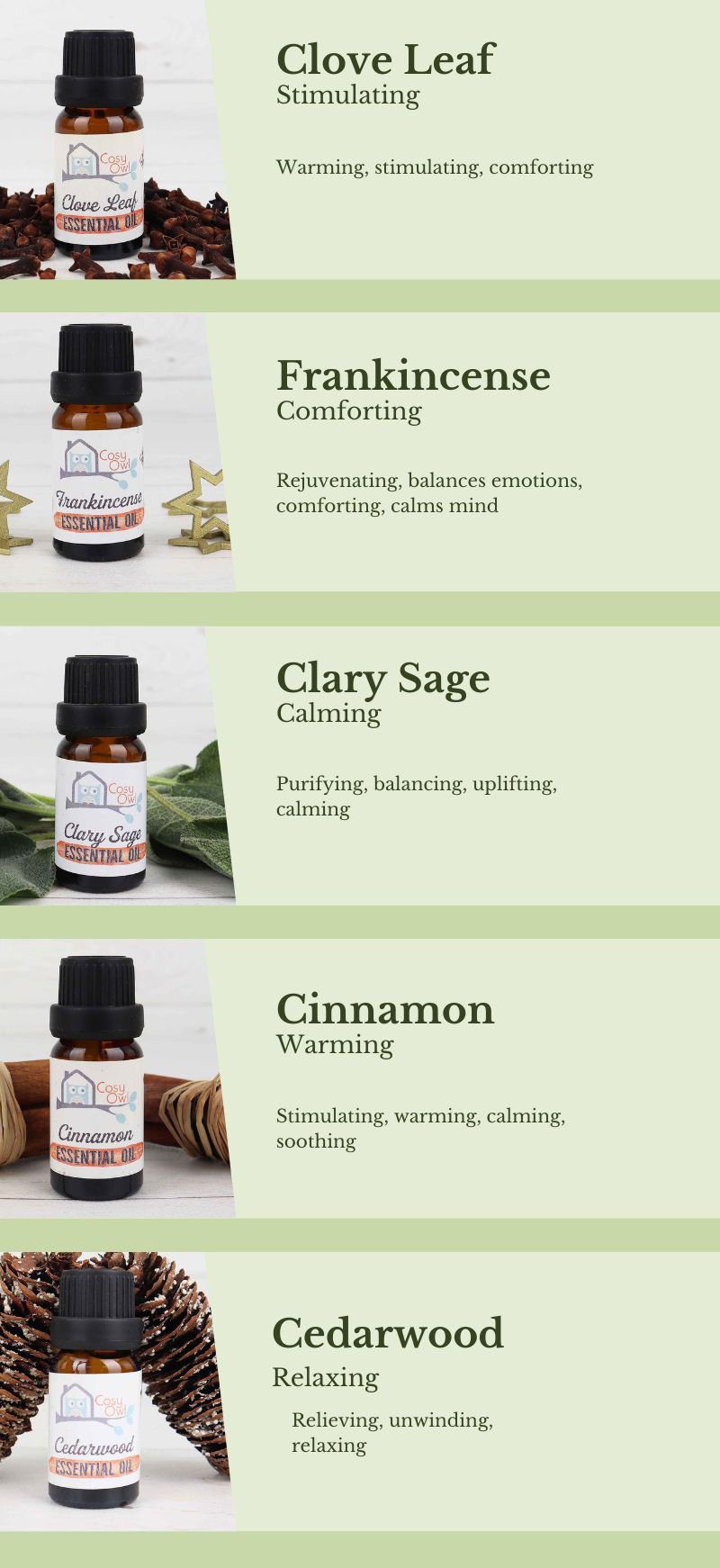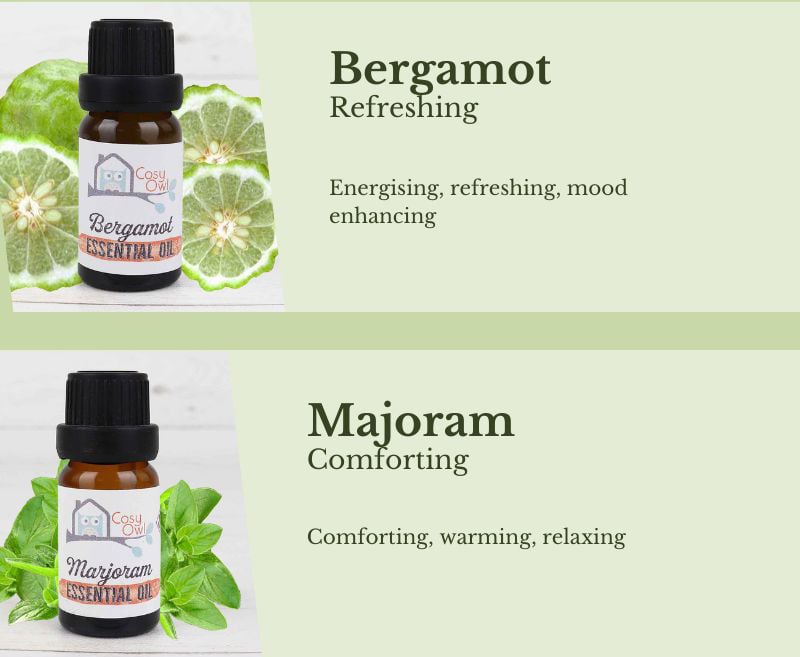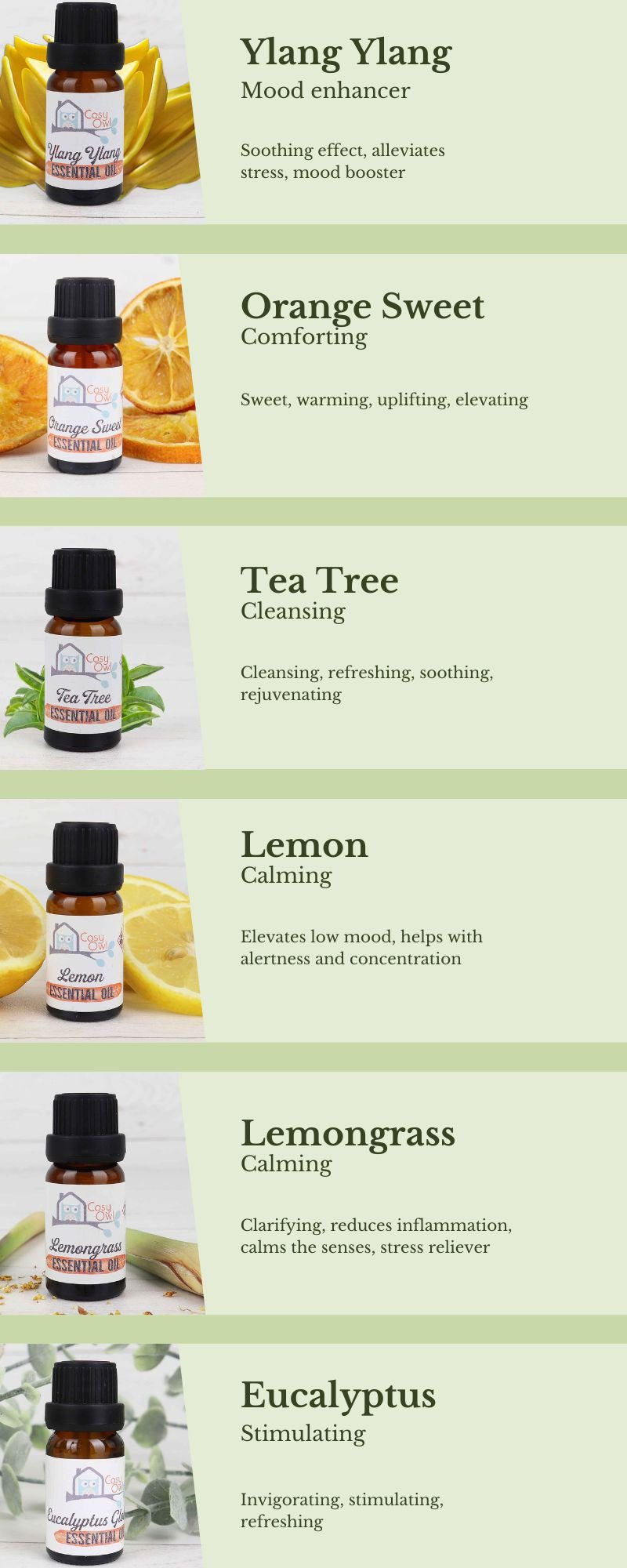 Whether you are adding it into your homemade cosmetic products, candles, soap or diffusers, it's a great way of incorporating a wonderful essence and power into your creations. For more information on using our essential oils follow our guide here.
Follow us on social media and tag us in your creations. We love to see what you have been making!