Wooden wick candles create a homely feel with a calming crackle sound when lighting. Today we are going to show you our newest wax that has landed at Cosy Owl which is SoyaLuna Container wax. It is specifically made for the home candle maker, suited to making container candles. It has amazing qualities including zero to low frosting, smooth finish, great hot and cold throw and we recommend using a 6-8% fragrance load.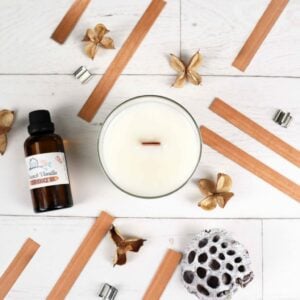 Want to have a go at making a Wooden Wick Candle using SoyaLuna Container Wax? Let's show you the steps to making your own in a glass container.
You will need:
Method
1. Measure and melt the wax
First, weigh 240g of Soyaluna wax ready for making 1 x 30cl glass candle. Soyaluna is a white, soy blend wax and comes in a pellet form, which makes it easy to melt. Pour the wax into a bain marie or double boiler and gently heat the wax up to a maximum of 85c to ensure it is fully melted. Stir the wax to ensure an even spread of heat and try not to heat the wax above 90c as this could damage the natural wax. You can keep an eye on the temperature by using a thermometer.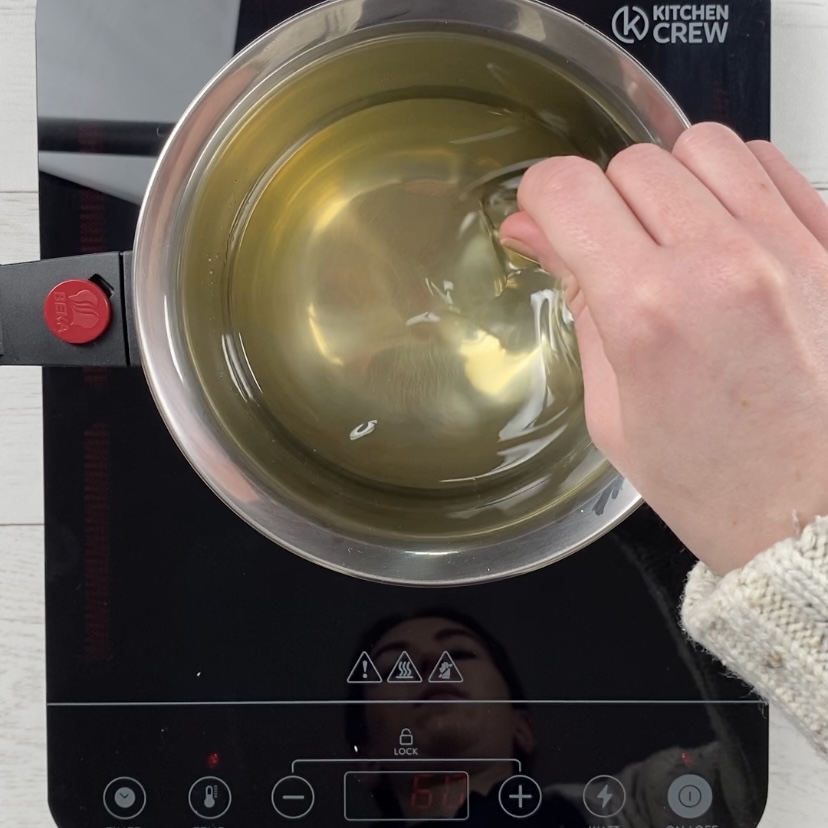 2. Preparing containers
While waiting for the wax to melt, clean the glass container and warm it up to around 35c. You could use a heat gun for this or add the glass to a tray of warm water to heat it. This will assist later on when the candle is curing to improve glass adhesion and help to avoid frosting. It is important to make sure no water gets into the wax or glass as this can affect the curing of the candle. 
Once heated you can then add the wick in place, we have chosen a wooden wick suited to this container and wax combination. Simply slot 2 wooden wicks into the metal sustainer and peel the tab from one end of the glue dot and stick to the end, then peel the other side of the dot and place it centrally into the glass. Press down to secure this in place.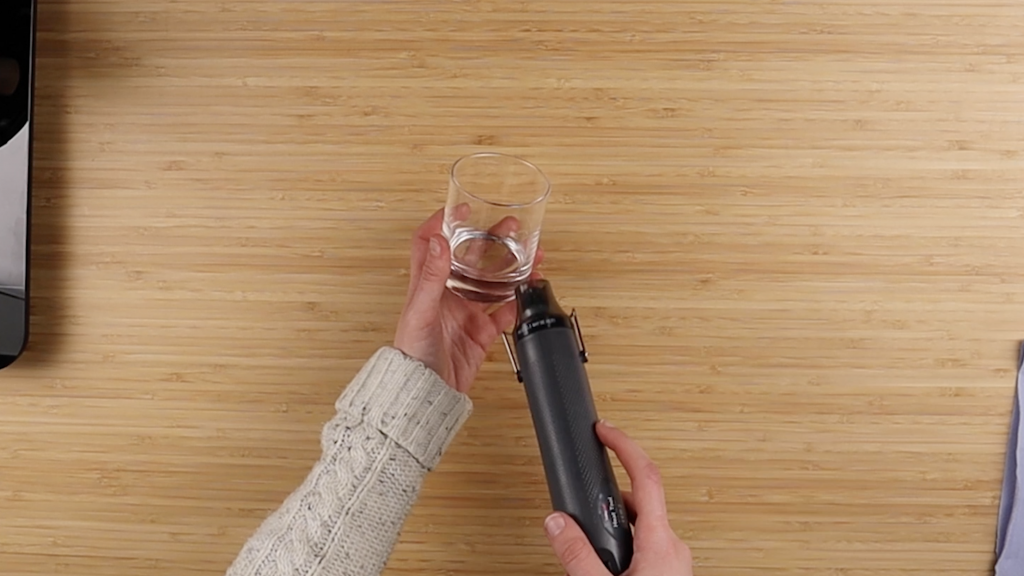 3. Weigh your fragrance or essential oil
Now it's time to think about fragrance oil. We recommend using a fragrance load of 6-8% with Soyaluna Wax. We will be adding an 8% fragrance load for this candle. This will mean8% of the amount of wax we are using. This works out at 19g of fragrance oil. Measure 19g on a weighing scale to get an accurate measurement.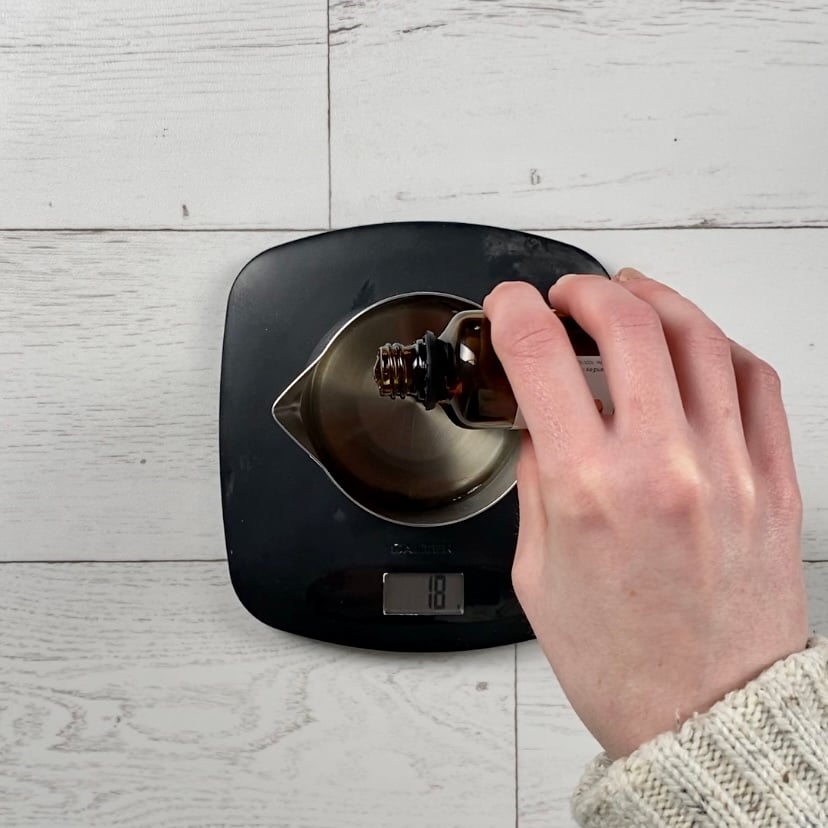 4. Check the flash point of your chosen Fragrance or essential oil
Next, check the flash point of your chosen fragrance oil. The flashpoint is the temperature in which the scent will evaporate so it is important to add the oil below this temperature. Jasmine will need to be added below 93.3°C.
5. Blend the fragrance oil into the wax
Make sure the wax is fully melted before adding any ingredients. It should appear clear and smooth. Gently pour in the fragrance oil into the wax and stir until blended and smooth. The fragrance will blend seamlessly into the wax.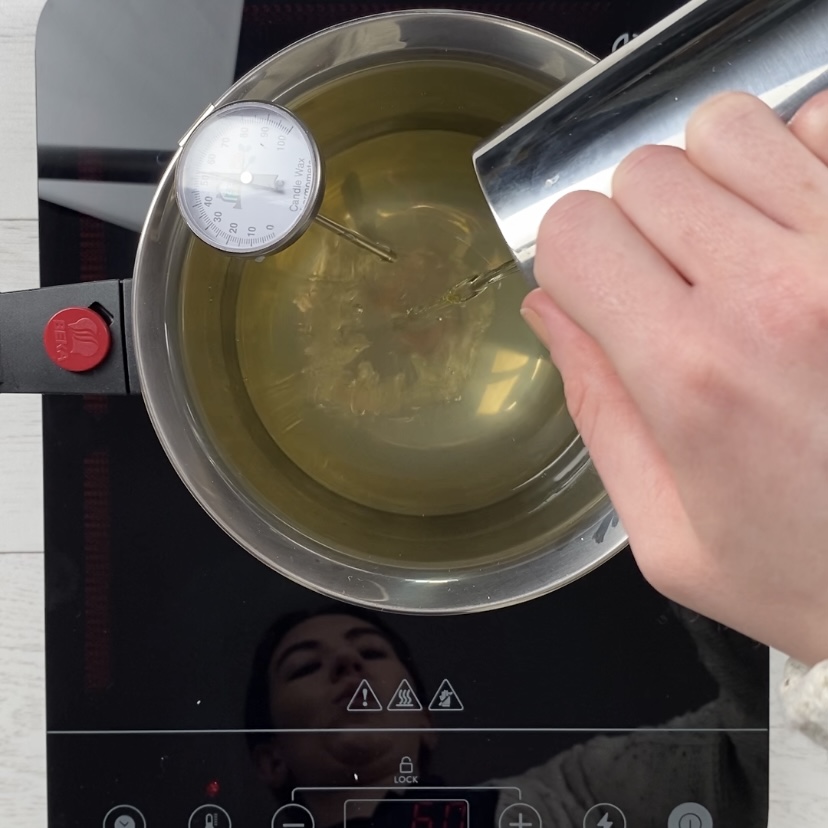 6. Pouring the wax
At around 65c pour the wax into a jug and then pour slowly into your candle glass leaving about a 1cm gap from the top. Pouring slowly will create less air bubbles in the wax. The wax pours effortlessly and what's great is that it will only need 1 pour.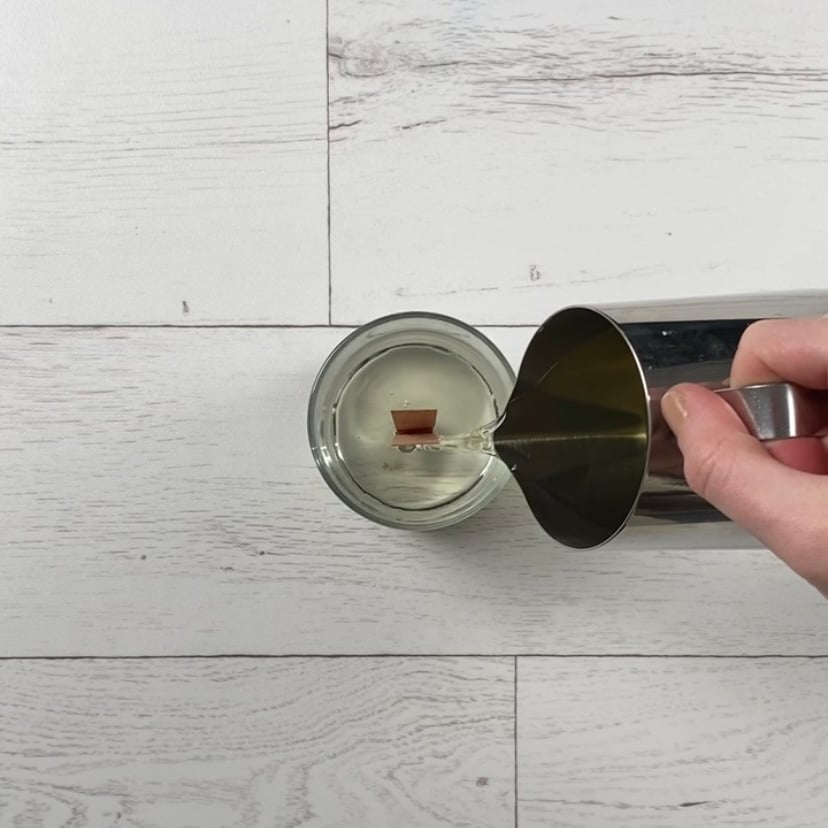 8. Leave the candle to set for 24 hours
Leave the candle to sit on a flat, even surface for at least 24 hours. For best results we recommend slowly cooling at room temperature and to avoid any cold surfaces or drafts. You could also use a rack to encourage cooling from the bottom of the glass.
9. Trim the wick
Now your candle has cured its time to trim the wick to about 5mm and get ready to fall in love with your homemade candle. As you can see the wax has set with a smooth, creamy finish. Soyaluna offers a great hot and cold scent throw allowing your chosen fragrance to naturally fill the room. This wooden wick candle using SoyaLuna Container Wax will reset with a smooth surface every time!