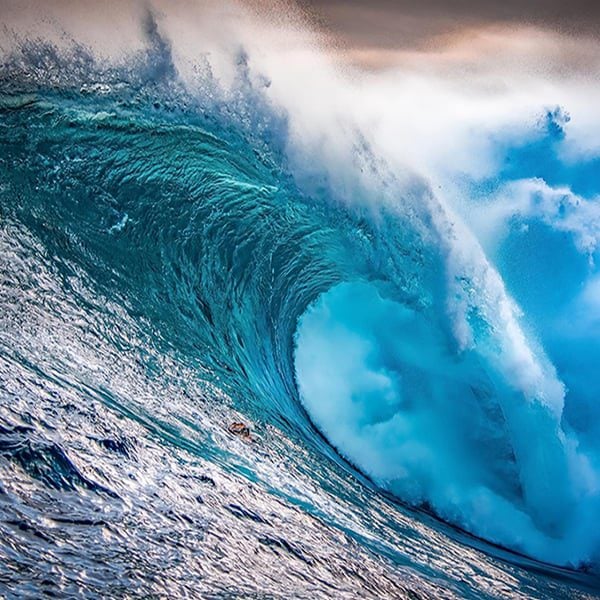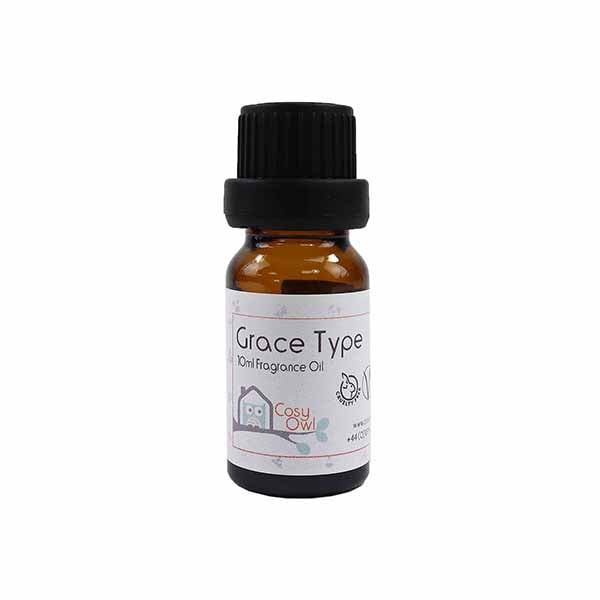 Cosy Owl Premium Grace Type Fragrance Oil
£3.47 – £98.45 inc. VAT
Sweet Grace Type Fragrance Oil
Code: TCDL-CFRA-BOWL-NSGT
Manufactured by: Cosy Owl
Vegan Friendly
Cruelty Free
CMR and Phthalate Free
Paraben and Silicon Free
PEG Free
Available for collection
Description
This cult fragrance has a real dedicated following and has been described as addictive by its advocates. Already a top candle fragrance the Cosy Owl Premium version is an excellent reproduction of this classic scent. With zesty and fresh top notes of citrus, mids of rose and Jasmine combine with the earthier musky base notes to create this full bodied fragrance that has proved so popular.
As one of the Cosy Owl Premium fragrances, we are confident it is head and shoulders above anything currently available in the candle making supplies market currenlty. We have spent months working with industry experts to develop a new range of fragrances with greater strength, depth, roundness and scent throw. We've used the highest quality and most expensive ingredients, more complex blends of ingredients and a far more concentrated mix, all meaning that these will be much stronger and more rounded fragrances.
The best part though is that although these are more expensive to buy intitally, they could save you money compared to standard fragrances as to you should need to use less to get the same strength – which also means better quality final products.
All fragrance oils have what is referred to as a Flash Point – the temperature at which the oil will start to combust and the fragrance is released.
The flash point for Grace Type is 83°C, for more information on Flash Points follow this link https://www.cosyowl.com/guides/how-to-use-fragrance-oils/
For more information on our new Cosy Owl Premium Range, how and why these are superior fragrances and what thes benefits of using them are, see our article.
Using this fragrance in a reed diffuser?
This fragrance oil is currently being reformulated; we will update you when it is ready to be used in diffusers again.
Using this fragrance in a soap?
All our fragrances are also specially formulated to work in solid soaps, see the safety data sheet for information on the maximum % of each fragrance that can be used in soap making applications.
Please also refer to our CLP Information Notice on the use of Fragrance Oils in candles before purchasing. This information relates to the chemical composition of the oil along with cautionary details relating to possible allergic reactions.
We advise all customers to test fragrances with our 10ml Tester Bottles prior to ordering in larger sizes or quantities in the unlikely event you may be dissatisfied with a Fragrance Oil. Please see our Delivery & Returns page for full terms and conditions.
Fragrance oils are typically given a year's expiry from the date of manufacture however, many fragrance oils can last months or even years past this date if stored correctly. Tests (we don't offer this service) can be performed on fragrance oils to determine their suitability beyond their shelf life.
Current IFRA documents (IFRA version 48) are relevant and applicable for all our fragrances until February 2022, when the new classifications come into force for existing products, i.e. fragrances that are already on the market. All new fragrances are already subject to the IFRA 49 classifications. Over the coming weeks, as we receive the relevant information, we will be updating and making the necessary changes to our website.
These data sheets list any health and safety hazards associated with the fragrance ingredients. The Safety Data Sheet describes the hazards the fragrance chemical presents, and gives information on handling, storage and emergency measures in case of accident. The CLP (Classification, Labelling and Packaging) Regulation Sheet lists the icons that need to be added to the fragrance packaging in accordance to EU legislation. The IFRA Data Sheet describes the percentage threshold of a fragrance that should be used in various applications.
| Note | Scent |
| --- | --- |
| Top | orange zest, bergamot, lemon balm |
| Mid | geranium, lily of the valley, calone |
| Base | vanilla, sweet musk, white patchouli |
Additional information
| | |
| --- | --- |
| Weight | N/A |
| Bottle Size | 50ml 47% Saving On 10ml, 10ml Tester Bottle, 100ml 53% Saving On 10ml, 500ml 66% Saving On 10ml, 250ml 61% Saving On 10ml, 1 Litre 71% Saving On 10ml, 950ml 71% Saving On 10ml |