A Guide On Using Cotton Wicks with SoyaLuna Container Wax
Cotton wicks are a popular and affordable standard choice in the candle world. Cotton wicks are made up of cotton strands which are braided. The wick is dipped in wax holding it in its upright position. As with all wicks, after burning the candle and left to cool completely the wick will need to be trimmed when next lit. Half a centimetre is a good measurement to keep your wick maintained and burning well. Trimming the wick after lighting will help with your candles performance, making it last even longer.
Through testing in house at Cosy Owl and with SoyaLuna we want to share our findings to get the best cotton wick, SoyaLuna Wax, fragrance and container combination.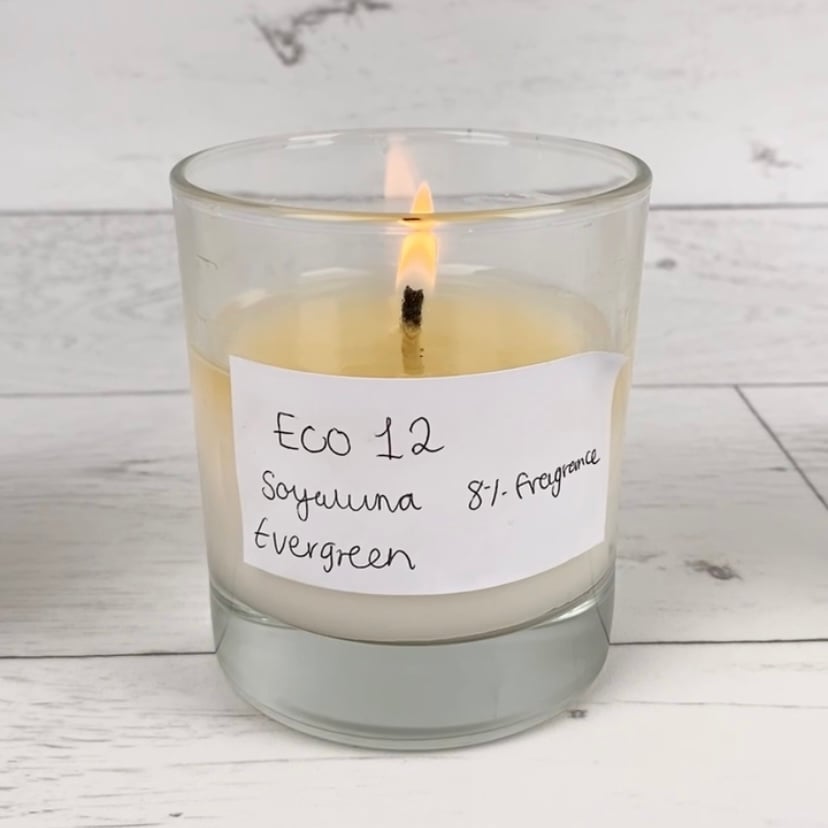 For the cotton wick tests above we used SoyaLuna Container wax with our Cosy Owl selection of wicks. The fragrance load recommendation for this wax is 6-8%, however can take up to 10%. We put them to the burn test, to see which ones performed the best. We recommend the Wedo Eco wick range for the best performance with our Soyaluna Wax.
6-8% Fragrance oil load recommendations:
30cl Karen glass: Eco 12
20cl Karen glass: Eco 8
100g Round tin: Eco 10
50g Round tin: Eco 8
10% Fragrance oil load recommendations:
30cl Karen glass: Eco 14
20cl Karen glass: Eco 10
100g Round tin: Eco 12
50g Round tin: Eco 8
Each of these wicks create a pleasant flame size and shape as long as they are looked after correctly. This will mean making sure the wick is trimmed at 5mm. These cotton wick sizes have been tested with Cosy Owl products and Soyaluna. Using other brand combinations may vary slightly. It is always important to test your recipe with different fragrance oil, containers, dyes and wick combinations as these recommendations are a guide only. Different fragrances and quantities can vary the wick size as well as the container width.