One such iconic figure that often graces our homes during the festive season is the Nutcracker, a symbol of wonder and magic.
What if we told you that you could bring the spirit of the Nutcracker directly into your home, not just as a decoration, but as a fragrant, swirling wax melt? Imagine the warm and cosy atmosphere it would create, filling your space with the nostalgic scents of the season.
Join us as we delve into the art of crafting Nutcracker Christmas tree wax melts. This DIY tutorial will not only ignite your creative spirit but also infuse your surroundings with the delightful aroma of Christmas.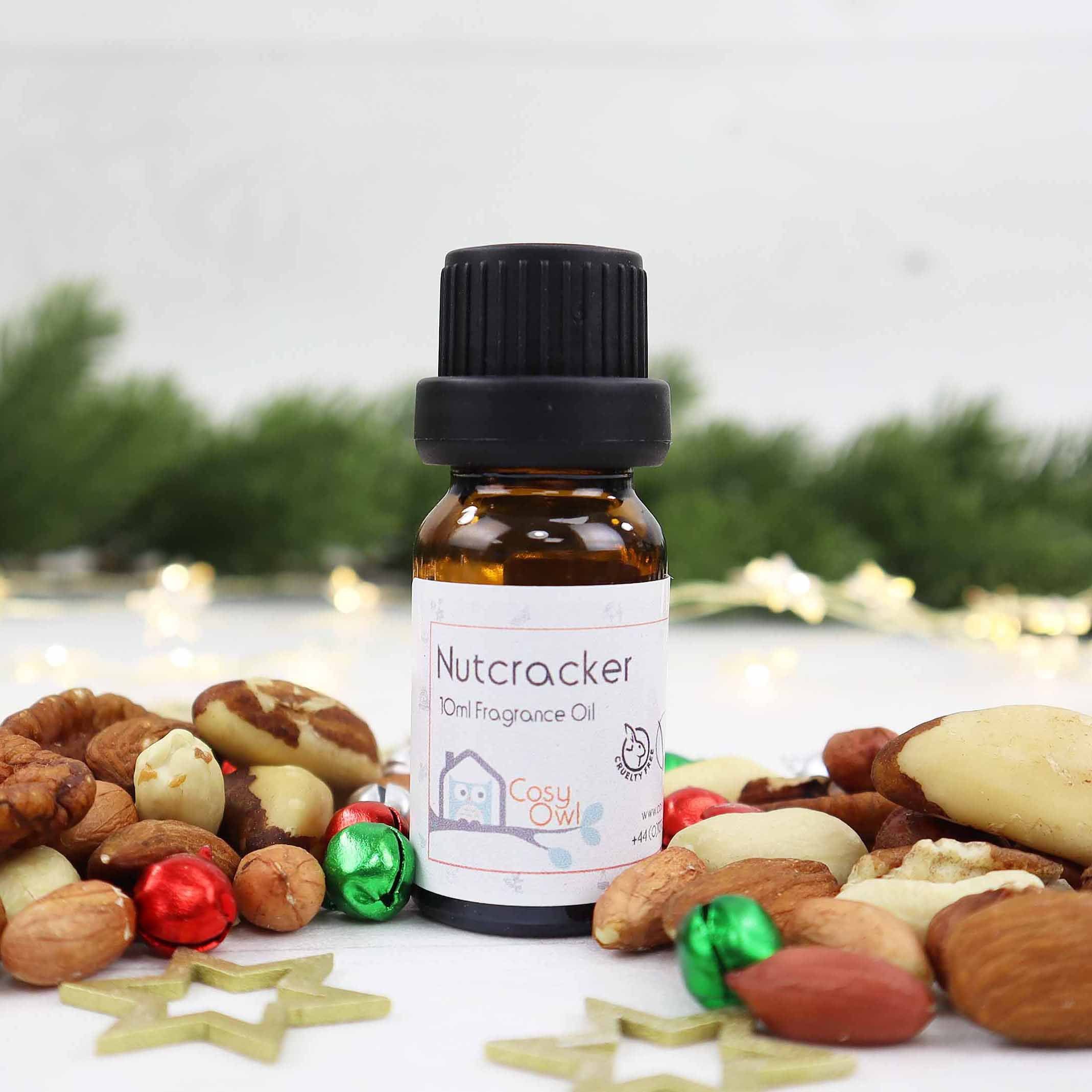 Delicate hints of roasted chestnut, brown sugar, and nutmeg gracefully emerge, deepening the aroma in your room. These subtle undertones add a touch of warmth and comfort to your surroundings.
But what makes our Nutcracker Fragrance Oil truly remarkable is the intricate blend of scents within. As the candle burns down, you'll discover a delightful aftertaste of clove, oak, vanilla, white sandalwood, and caramel lace. These final notes are the secret to a truly unforgettable fragrance that lingers, leaving a lasting impression long after your candle has finished burning.
You will need:
Christmas Tree Wax Melt Clamshell
Platinum Gold Biodegradable Glitter
Step 1:
Weigh 80g of pillar wax and pour into a Bain marie or double boiler. Melt until smooth and clear in appearance, up to a temperature of about 80°c. Stir slowly avoiding any air bubbles being added to the wax.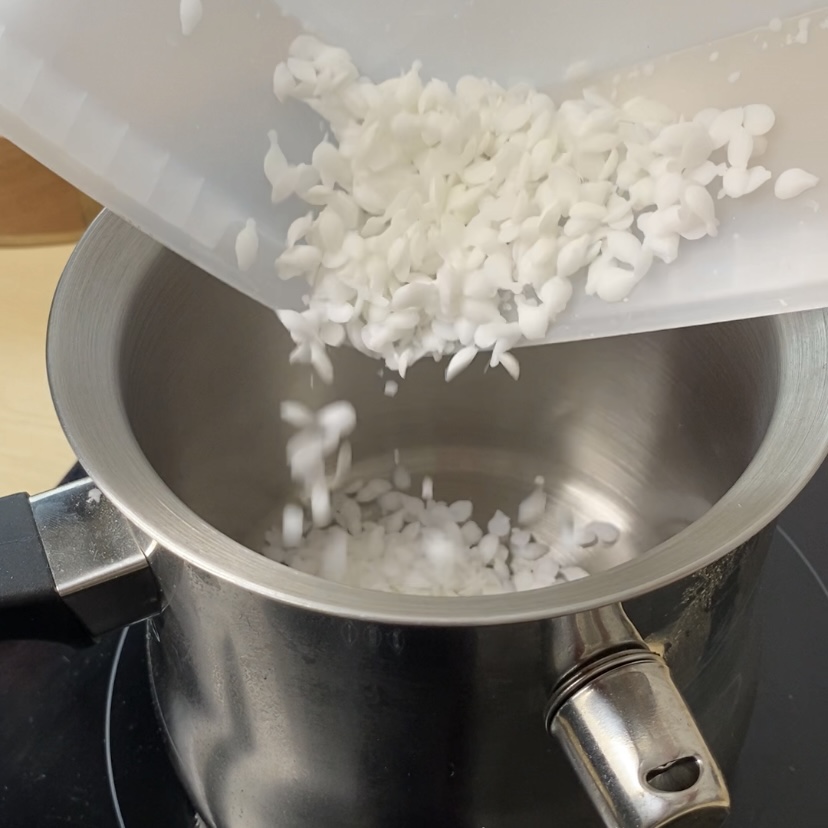 Step 2:
Next, weigh 8g of fragrance oil. Once the wax has fully melted, you can pour the fragrance oil in and stir slowly (at the appropriate temperature) . You will need to make sure that the wax is below 93°C which is Nutcrackers's flash point temperature.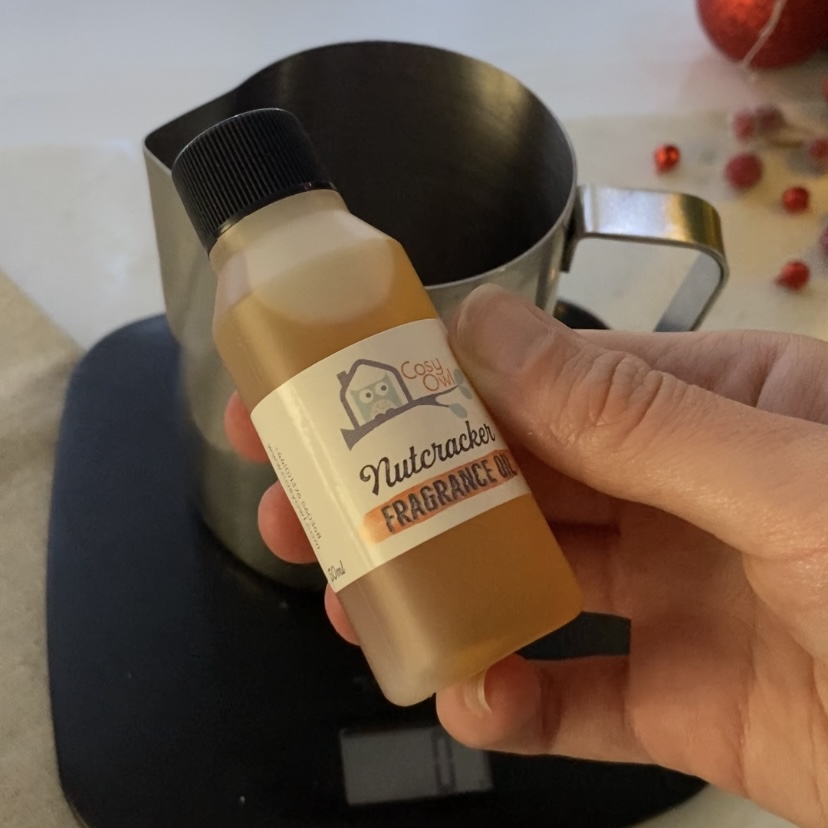 Step 3:
Now it's time to add the dye. The best temperature to add dye is when the wax is between 60-65°c. Pop the thermometer into the wax and once at the optimum temperature, add a pinch of light brown dye dye chips and then a small pinch of black dye to create a deeper colour. Mix this together until one colour and no dye chips can be seen. This usually take 2-3 minutes.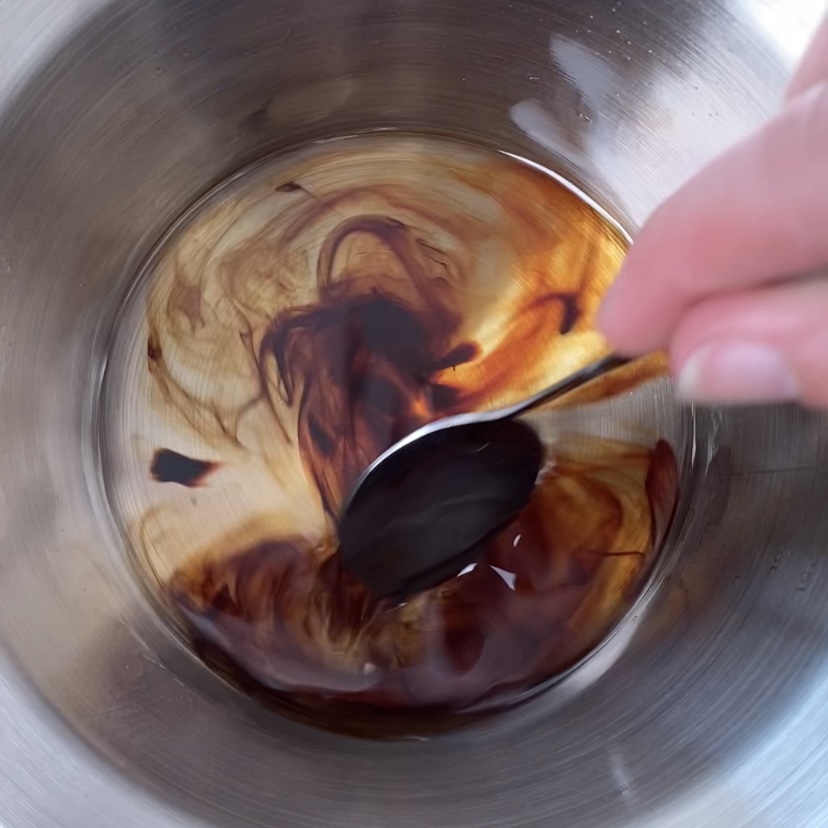 Step 4:
Add a quarter of a teaspoon of gold satin mica powder to the wax and stir this in. We love watching the beautiful swirl it creates! Add a small amount of glitter into the mix to embed this inside.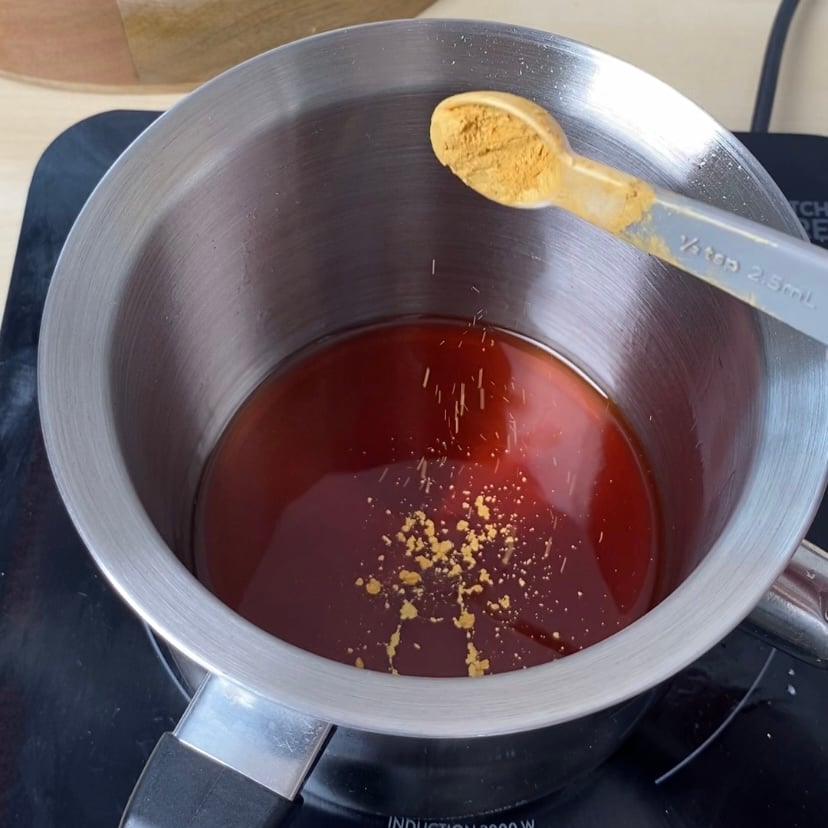 Step 5:
Next you will want to prepare your Christmas tree clam shell mould by adding a tiny sprinkle of glitter inside. Then we poured the wax mixture on top between 65-70c.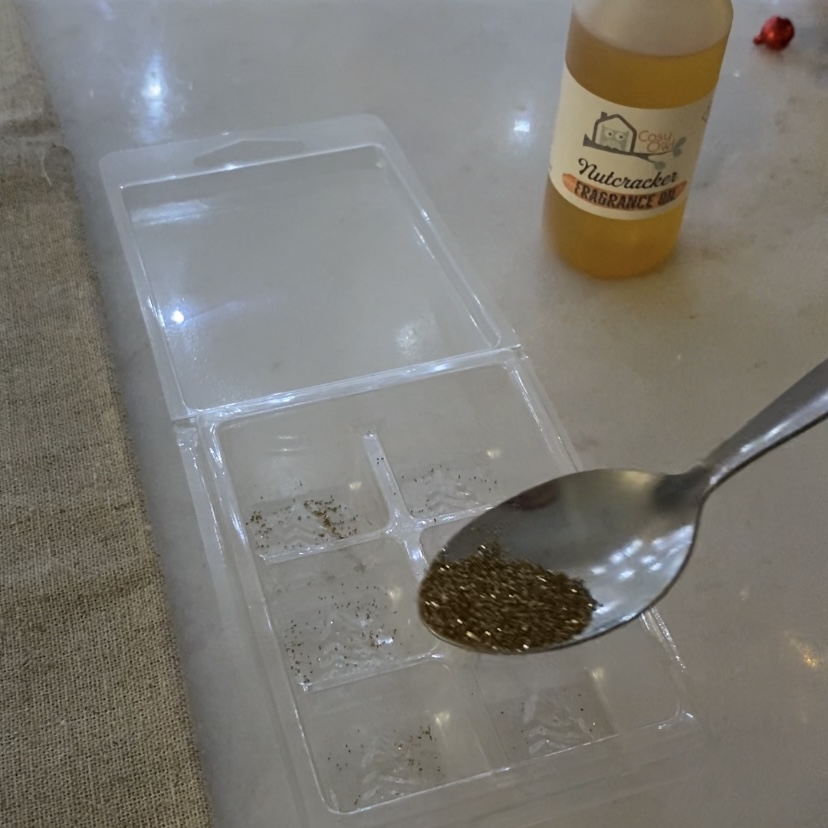 Step 6:
Wait for the wax melts to set for at least 24 hours. Then either secure the lid on the clamshell ready for gifting or de-mould the wax melt block and split into squares ready for placing onto a wax melt warmer. Watch the wonderful swirl of mica powder and glitter and allow the aroma to infuse your room.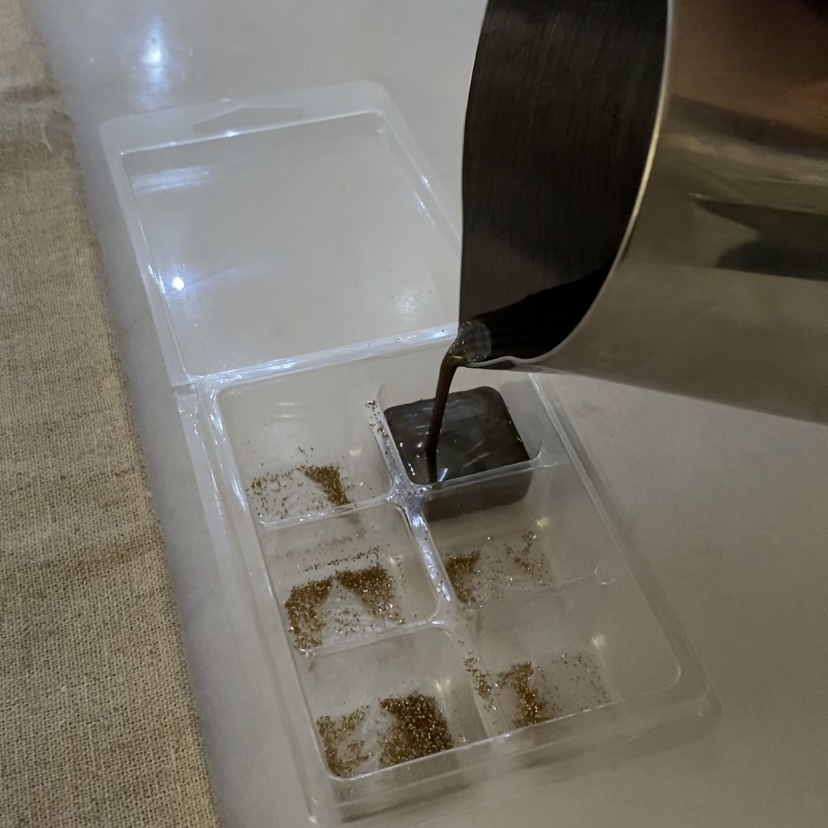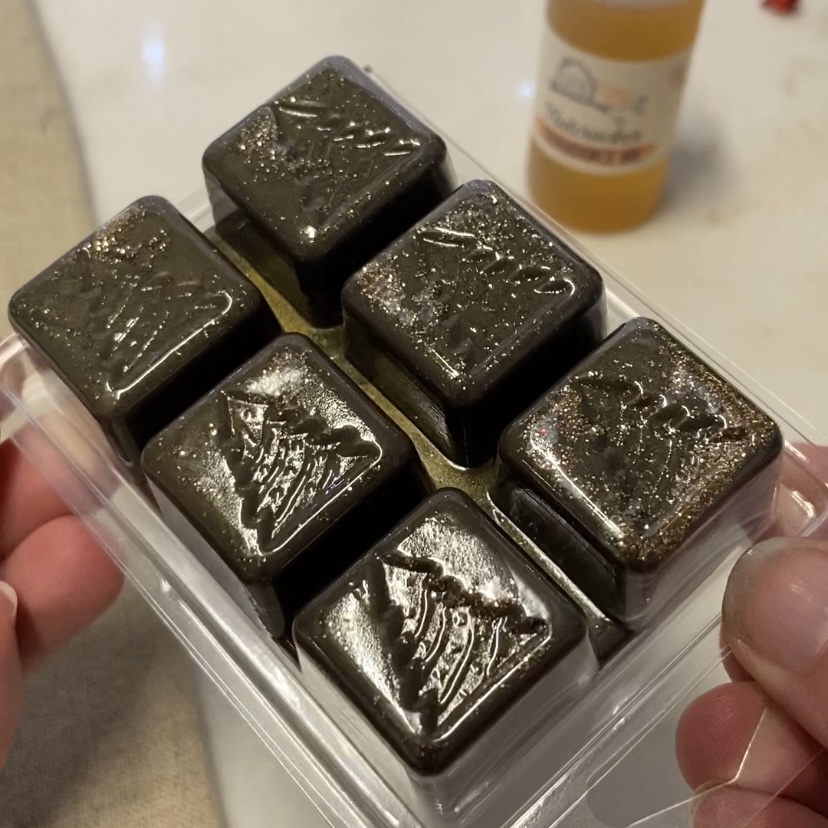 We recommend securing the lid on your nutcracker Christmas tree wax melts and leaving to cure for around 2 weeks for the ultimate scent throw.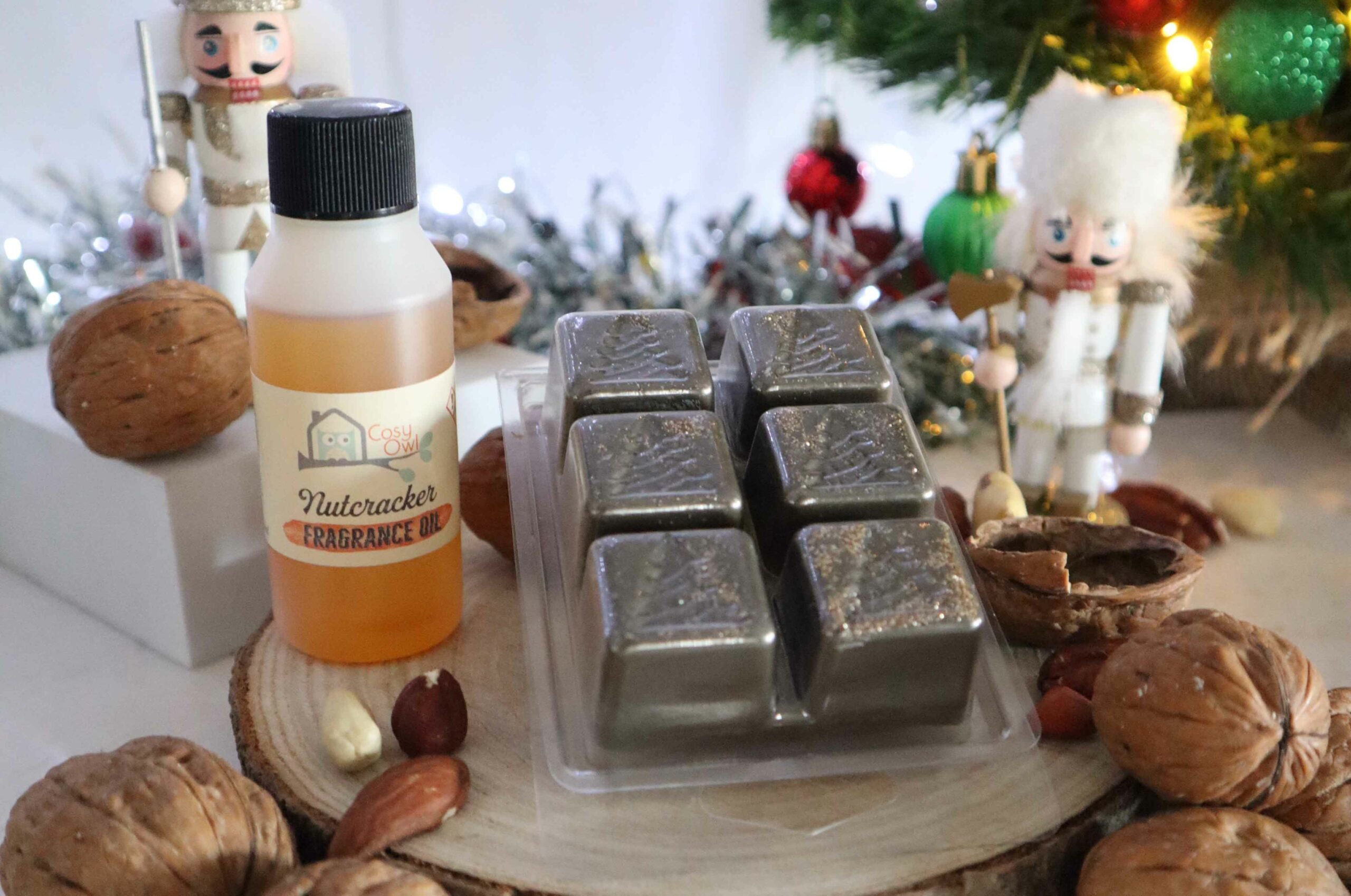 Looking for more Autumn/ Winter inspiration? Check out our guides page.
Share your creations with us on social media. We love to see what you have been making and we may reshare your posts! #cosyowlsupplies #cosyowlfeature