We have a wax melt recipe for you that is simple but also makes a wonderful homemade gift for a loved one with our Valentine's wax melt guide! While chocolates and flowers are a thoughtful gift idea, we have been thinking outside of the box at Cosy Owl when it comes to Valentine's Day gifting. Let's face it, it's also a great excuse to craft something new too!
Wax melts can be put into little bags or boxes and wrapped for a special touch. Each melt can be added to a wax melt burner to release a beautiful scent. Watch the added mica powder or glitter swirl while they melt. Whether you are looking for a gift for friends or family you can make the scent, colour and decor personal to them.
Ingredients
Step One
Using a weighing scale weigh out enough wax to fill the heart mould. For these wax melts, we used 60g of wax. Add the wax to a bain marie or double boiler on a medium heat until the wax has melted all the way through. It should go smooth and clear once fully melted. We recommend melting this wax around 70°c.
Step Two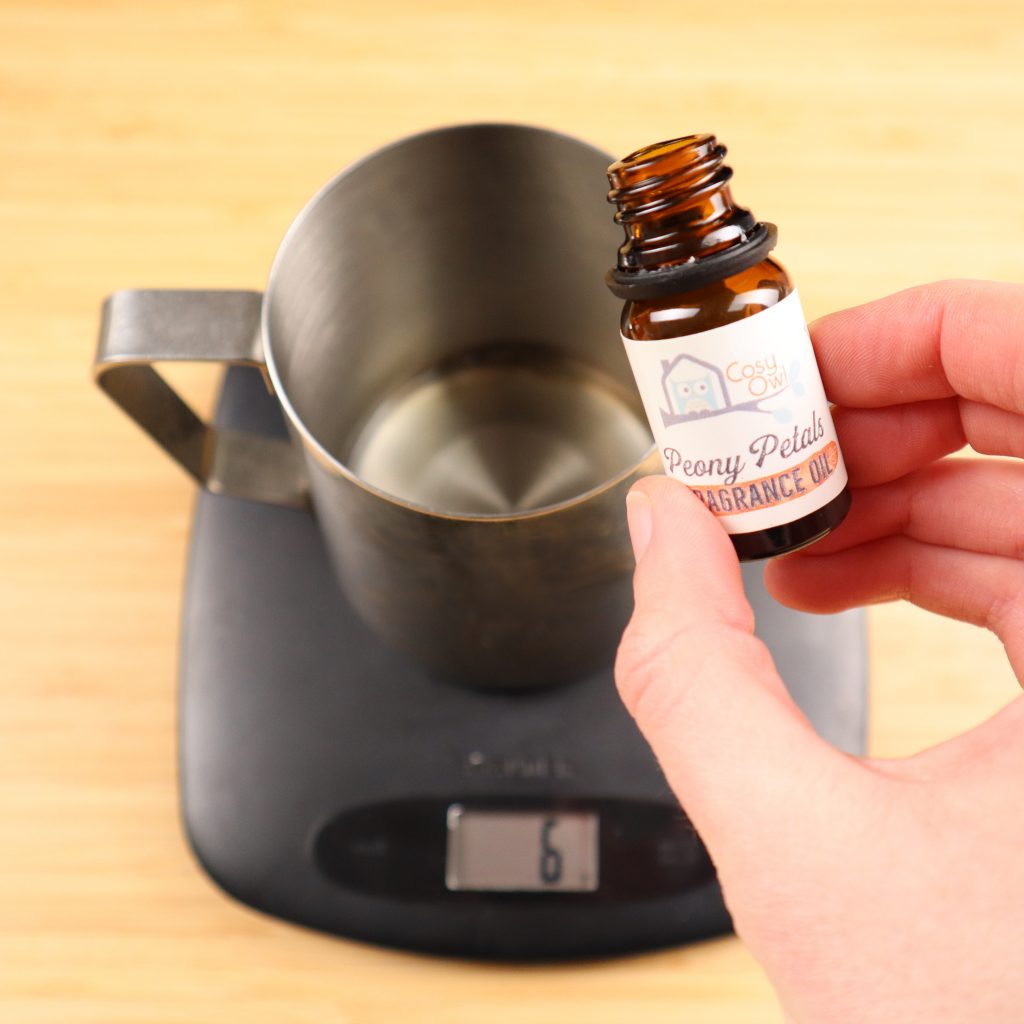 Next, you will want to weigh out your fragrance oil- we have used a 10% fragrance load. This means 10% of the 60g of wax which equals 6g of fragrance oil. EcoSoya Melt has been specially designed to take fragrances up to a 12% load.
Step Three
It is important to check your fragrance oil flash temperature point before adding to the wax, as every scent has a different temperature to which it will need to be added. The flash point of a fragrance, is the temperature at which the oil will start to evaporate. To keep a good scent you will need to add the oil to the wax under its flash point number. In this case, Peony Petals has a flashpoint of 93.3°C. Add the fragrance oil to the melted wax and stir in gently until fully blended.
Step Four

Next, add a pinch of the pink dye to the melted wax and mix slowly until all one colour.
Step Five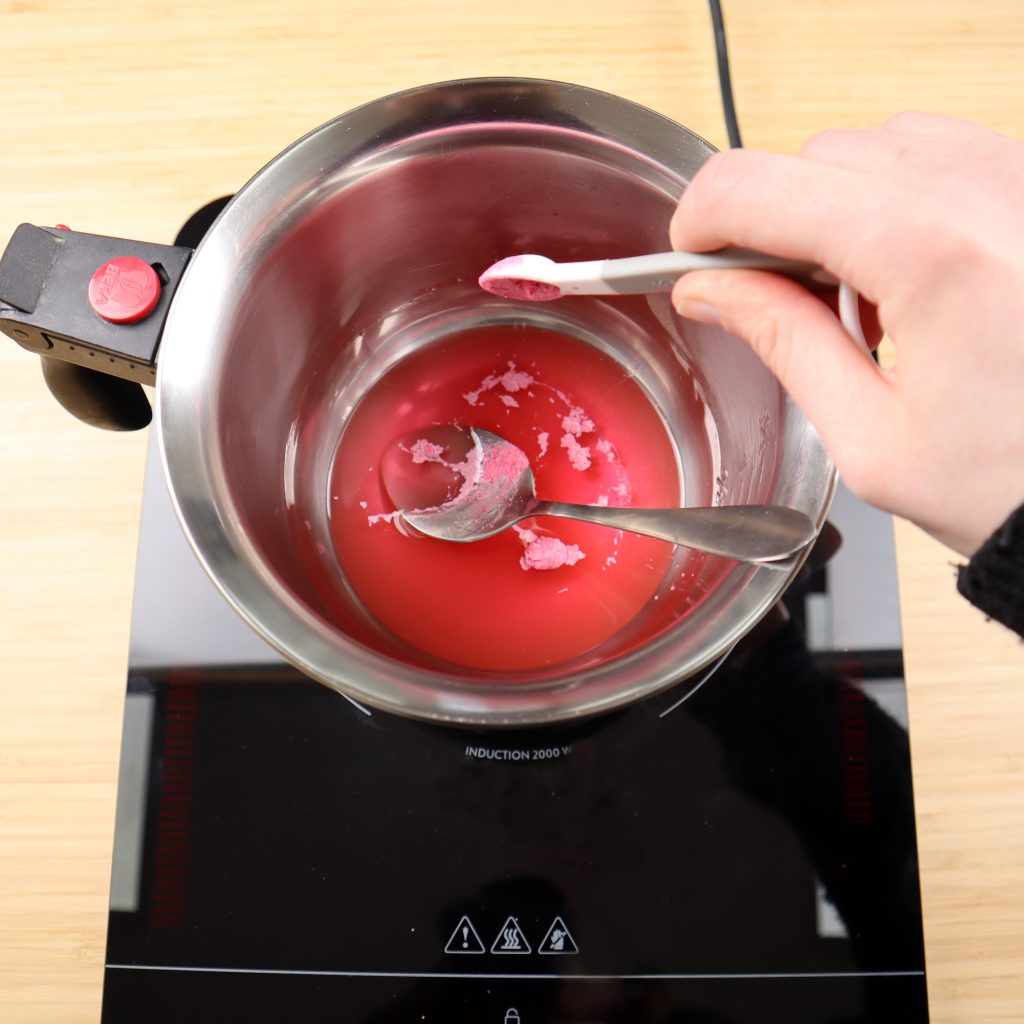 For an extra melting swirl effect in your wax melts add some mica powder. A small amount goes a long way so a small spoonful will work well.
Step Six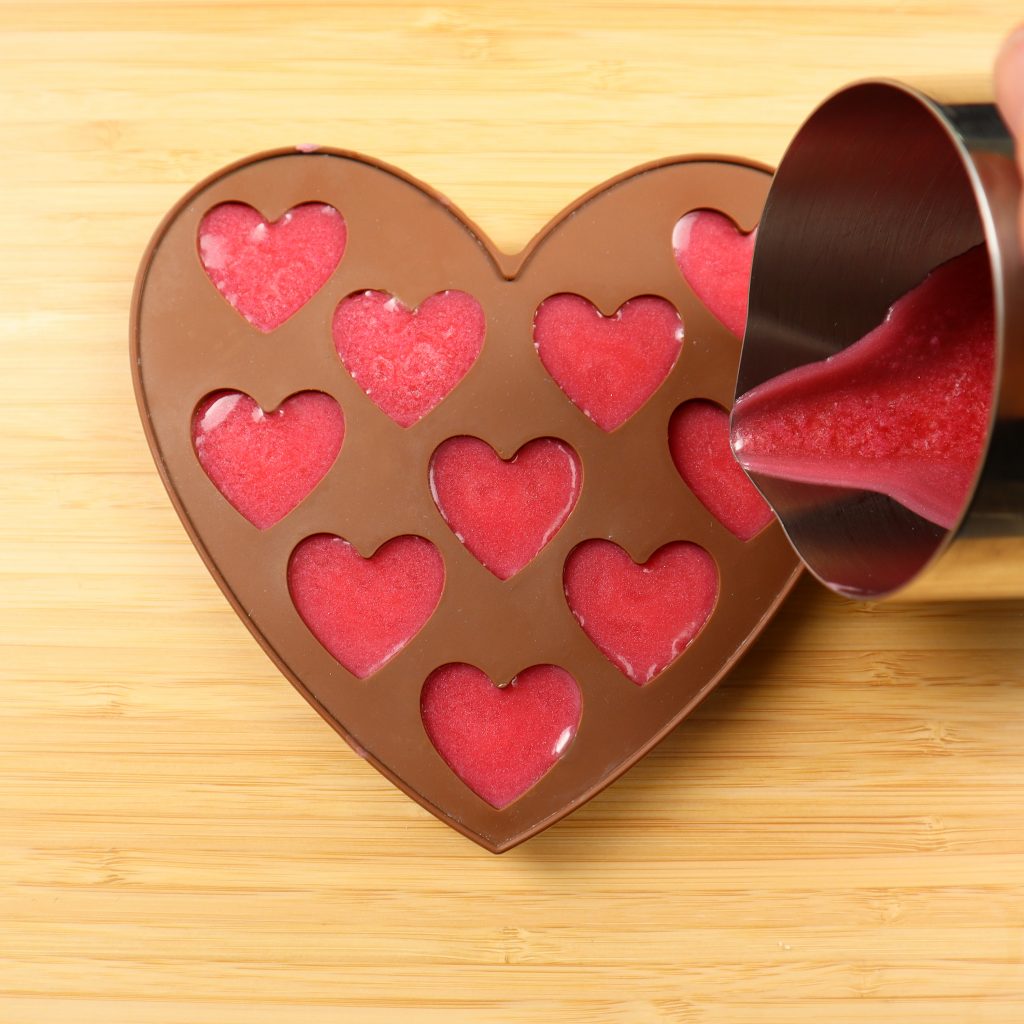 Once this has been mixed in fully, at around 55-60 degrees pour the wax into the moulds.
Optional: You may want to add some extra sparkle to the wax melts. Simply add a pinch and sprinkle over the melts to add an eye-dazzling effect.
Step Seven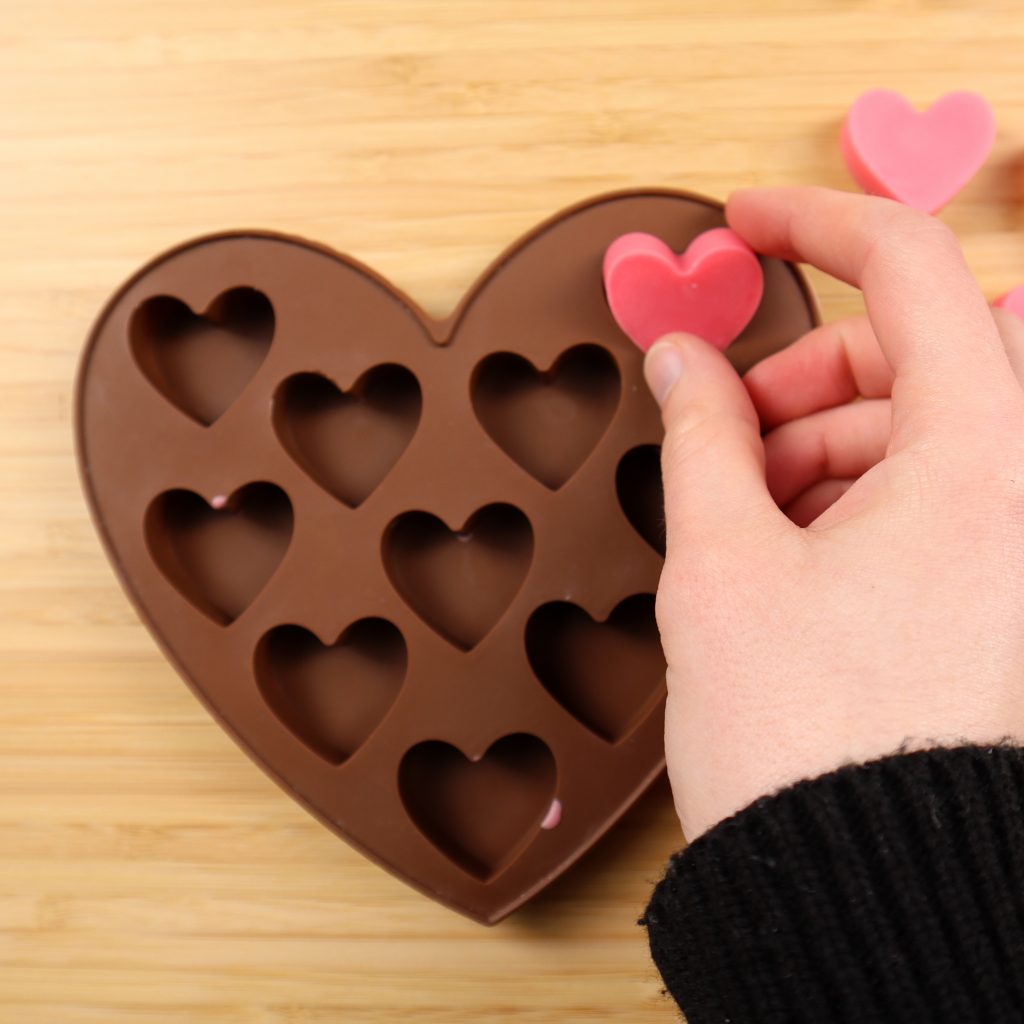 After 24 hours de-mould your circle wax melts. Add your wax melts to a wax melt burner and enjoy the sweet, floral scent of Peony Petals. The mica powder will create a shimmery effect in the pool of wax when melting.
Optional: You could also use a paint brush to add a little dusting of mica powder on top to add a shimmery touch.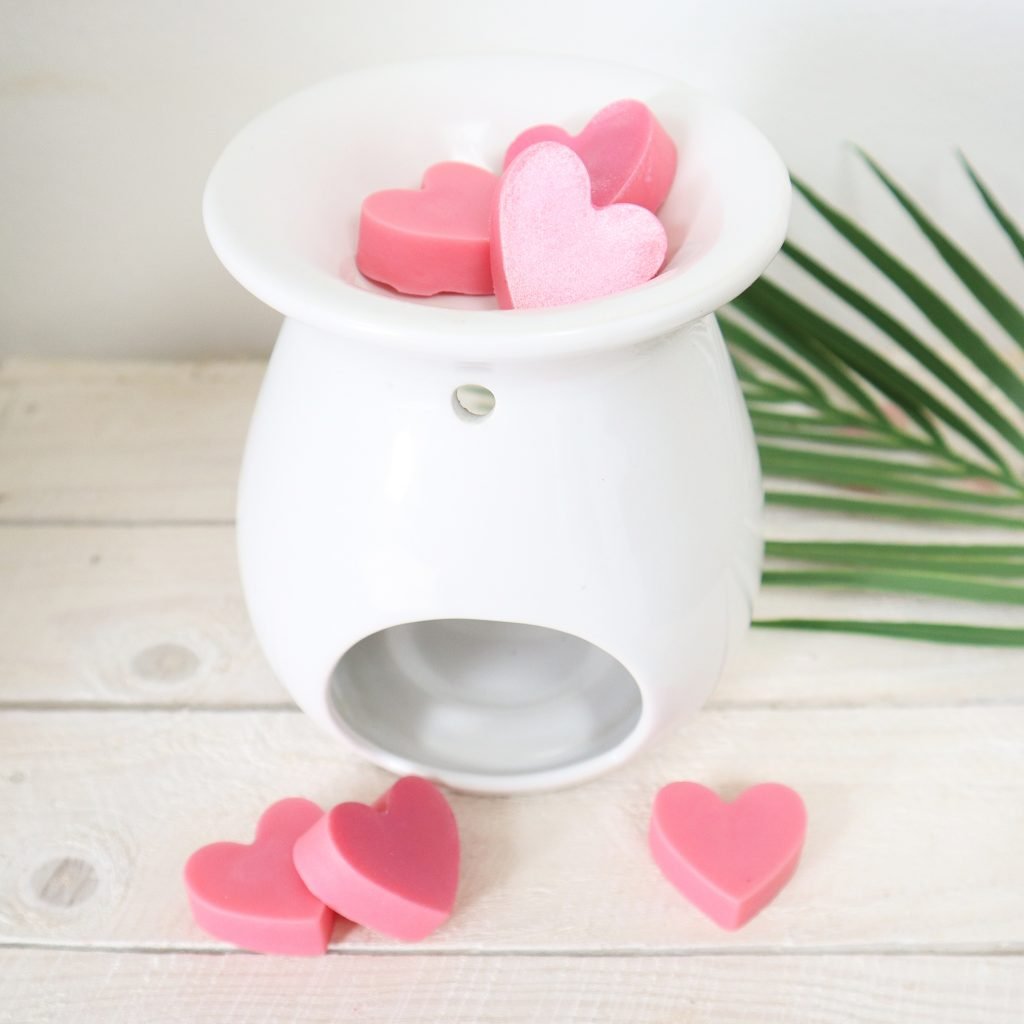 Don't forget to tag us in your creations on our social channels!