Gone are the days in which well-meaning grandmas all over the world hailed the miraculous properties of dubious raw-egg concoctions, only to leave our head all sticky and smelling like an omelette. Nowadays with the right ingredients, most natural hair treatments can be obtained through a fairly simple process, for a finished product that is both effective and pleasant to the senses, truly nothing to envy of their chemically-fueled counterparts.
Hair masks and most organic conditioning treatments tend to be either oil-based, gel-based or butter-based, when applied thoroughly and regularly on the scalp and lengths these products can visibly improve the overall health and appearance of your locks.
They are most commonly used to treat damaged, dry or dull hair, but if you are one of the lucky few who's immune to such annoyances you've still probably used conditioners or leave-in masks to enhance smoothness and brightness.
Here's a very simple guide to create both an oil-based treatment and a butter-based conditioner. By combining the natural properties of Jojoba, Coconut and Castor oil with your favourite fragrances, you'll obtain an effective moisturising treatment that promotes flexibility, strength and hair growth as well as preventing common conditions such as dandruff and breakage.
And for those who prefer a more creamy texture, we'll show you how to create a butter treatment by using shea butter as your foundation.
Ingredients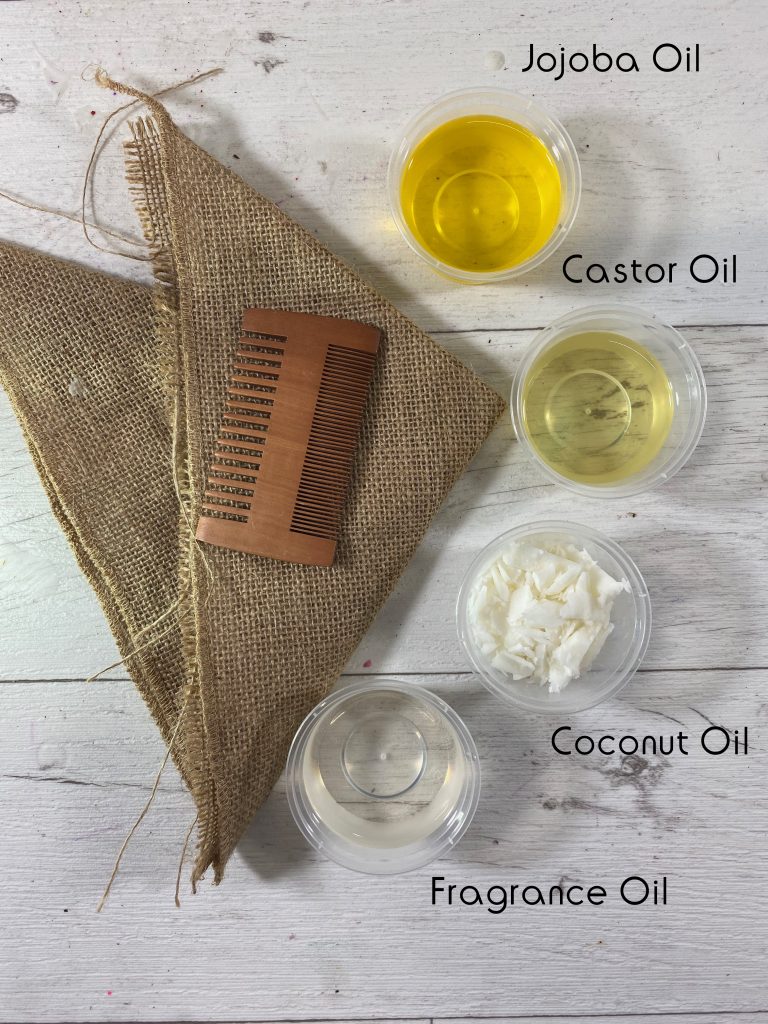 Step 1 – Add Ingredients on a Bain-marie container
First up, pour 150ml of coconut oil, 50ml jojoba oil and 50ml castor oil onto your double-boiler, if you don't have a double-boiler, no worries, simply place a glass bowl onto a pot of boiling water et voila, this will make a perfect bain-marie! Please remember to maintain a very gentle heat to avoid evaporation. 
If you are going for a butter-based conditioner option, first you'll have to melt the shea butter on your bain-marie, once the butter has melted, let it cool off a little, but not completely, we want the mixture still warm for when we add both the carrier oils and the fragrance. 
Step 2 – Heat the oils, add fragrance and mix
To obtain an oil-based treatment, at this point, you will simply have to heat the oils for a couple of minutes until the liquid has a nice and uniform colouration, then let it cool off and add the 50ml of your chosen fragrance oil and mix thoroughly. Please note *All of our fragrances have links to an IFRA datasheet and within this sheet, it states the maximum percentage of fragrance that can be applied to products used on the body. (further information at the bottom of this article)
For a butter-based conditioner, add carrier oils first and simmer, then add the fragrance and mix some more.
Step 3 – Decanting, storage and use
Once cooled, pour into a container and store in the refrigerator, whereas the butter conditioner should cool off at room temperature and allow it to solidify. Directions for use: Make sure that your skin is not too sensitive to any of the active ingredients, by performing a quick patch- test on a small portion of your skin (behind the ear is usually a good spot). You can apply the treatment both before and after washing your hair, remember to massage your scalp and apply thoroughly onto the lengths. Depending on the type of hair, leave it for at least 20 minutes for best effect.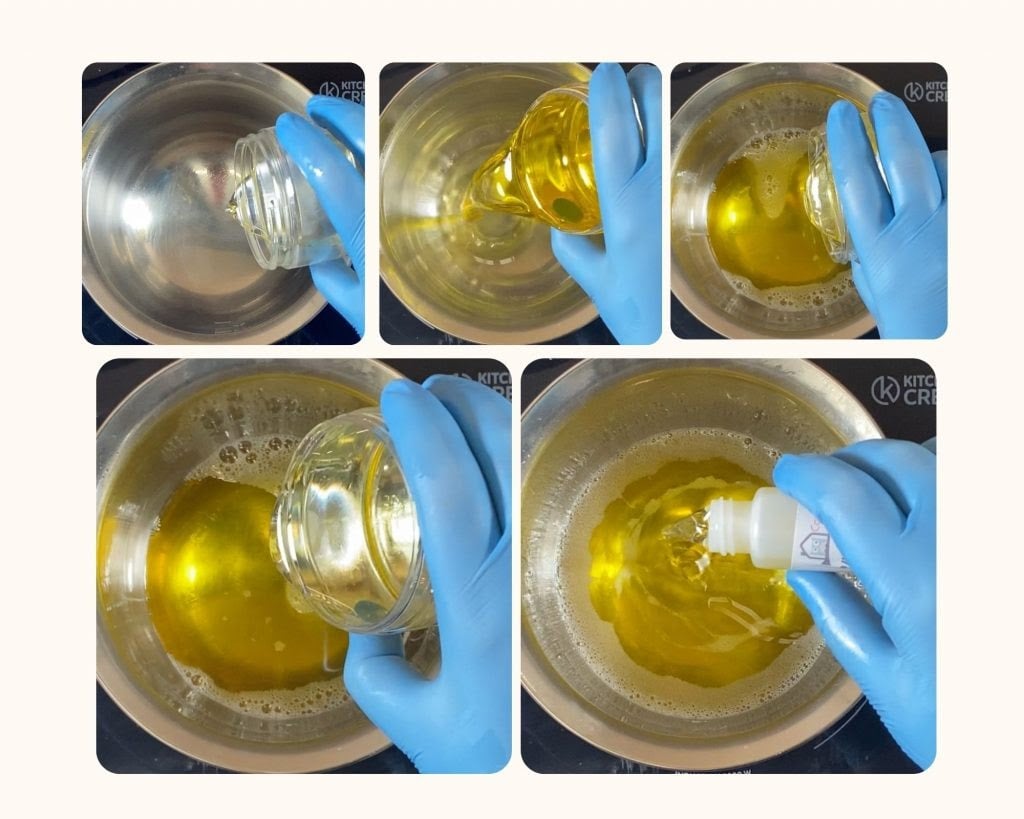 *Section 5 our IFRA datasheet shows the max percentage for use in things like hand cream and shampoo etc, so this is the section to be aware of when creating products for your skin.

It is usually fairly high but differs for each fragrance, so we always advise you to check our datasheet.

In this specific recipe, there could be a stated (roughly) 25% fragrance load by calculations – 200mml of oils and 50ml of fragrance (if no shea butter is used).

This is fine for some fragrance oils but many it is not – Aqua Di Gio for instance has a max of 20%, Alien has a 10% limit. This will be the same for essential oils also.