Chances are, you are already using a branded body lotion as part of your beauty routine, maybe even several brands, but did you know that you can easily make your own body butter at home? 
If you are familiar with body lotions you may have noticed that they are not as effective in parts of your body that are usually more subject to dehydration: usually, the knees, elbows, feet and lower arms. And of course, we are all too aware of the need to keep our hands constantly hydrated, with all the hand washing we've been grown accustomed to!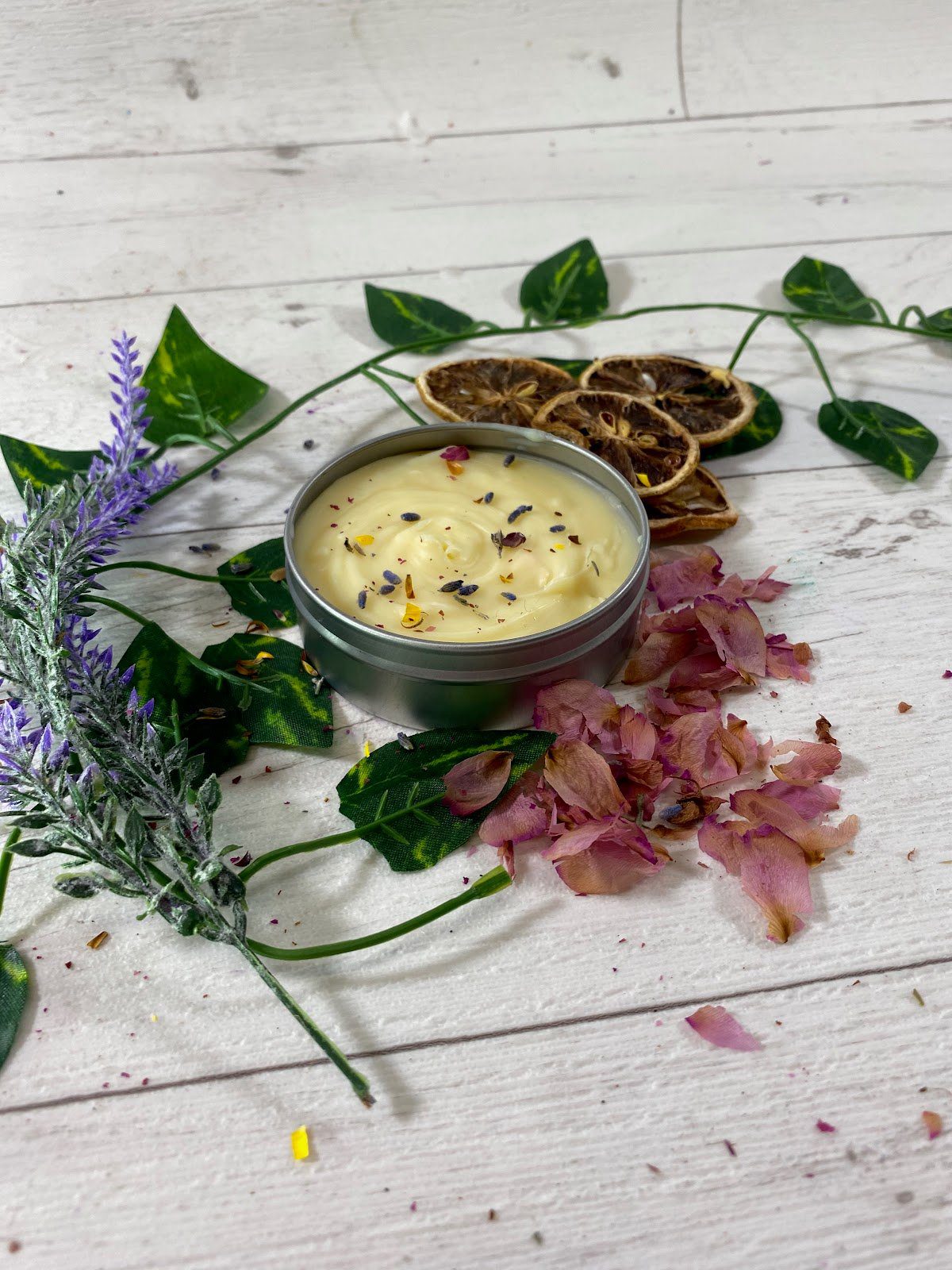 That's where the hands and body butter comes in. This is a well-known super-effective and long-lasting moisturiser that's easily obtained by combining solid and liquid fats, i.e oils and butters!
Ingredients 
Step 1 – Mix Your Base Ingredients In A Double Boiler
For this you'll need to prepare a double-boiler or simply use a bowl or a heat resistant saucer and place it onto a pot of boiling water. Set the stove to a low heat and mix your base ingredients: add 150ml unrefined shea butter, 50ml jojoba oil, 100ml coconut oil and 50ml castor oil and stir.
Step 2 – Add Water And Fragrance Oil
Once the ingredients are thoroughly combined, you should add 5 or 6 droplets of water to dilute the solution and then stir a little more.
Time to add your fragrance oil! If you're unsure, remember to check the flash point temperature of your chosen fragrance, so it won't disperse too quickly. If you're satisfied with the temperature, simply add 50ml fragrance oil and mix thoroughly.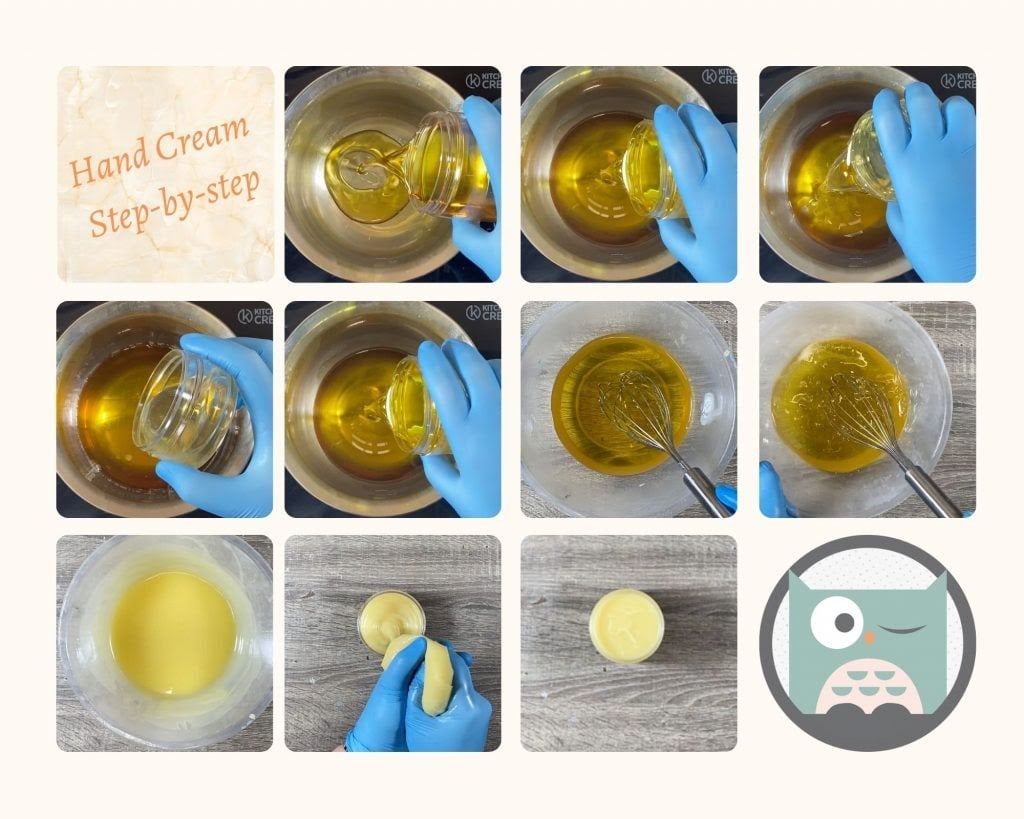 Step 3 – Leave it Cool Down And Whisk
Pour into a heat safe container and leave it to cool. If you prefer to speed up this process, you can place it into the refrigerator for about one hour. Once solidified, whisk your butter vigorously every 10 minutes, so you'll obtain a lovely creamy texture.
Step 4 – Pour And Enjoy!
Now you can either pour into your container directly, or pour the mixture into a piping bag first, then pipe the cream mixture into the container to create a decorative pattern on the top.It will look delicious and smell great, so please resist the temptation, it's not a dessert!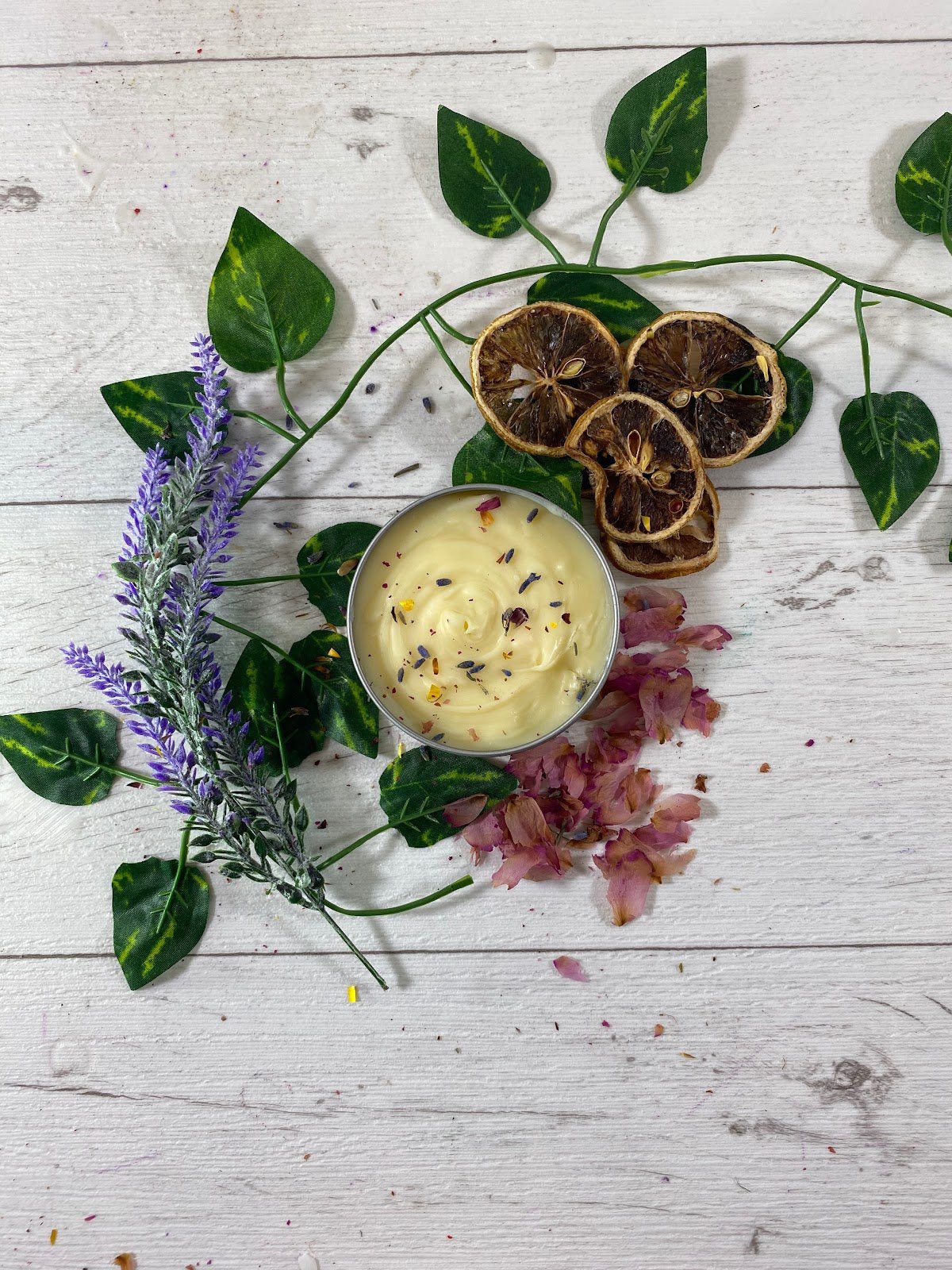 Top Tip – For best results, if you are using this purely for just body butter, rub it onto wet skin after a shower or a bath, as a hand/elbow moisturiser, you can apply it directly on dry skin!