The holiday season is upon us, and what better way to embrace the festive spirit than by creating your very own Christmas-themed decorations? In this enchanting recipe guide, you will learn to craft delightful and aromatic Christmas wax tablet decorations scented with the warm and inviting essence of cinnamon essential oil.
Imagine filling your home with the comforting aroma of cinnamon, reminiscent of freshly baked gingerbread cookies and steaming cups of spiced cider. These charming wax tablets not only serve as beautiful ornaments for your tree but also double as delightful scent diffusers, infusing your tree with the essence of Christmas.
Whether you're a seasoned crafter or a beginner looking for a fun and creative festive project, this step-by-step guide is designed to make the process enjoyable and would be perfect to create as a gift or to add to your small business collection. So, gather your supplies, grab your favourite Christmas apron, and let's embark on a journey to capture the essence of Christmas in these aromatic wax tablets. Your home is about to become a haven of festive cheer, one delightful scent at a time!
Ingredients
150g Kerasoy 2555 Yellow Beeswax
Decorative objects such as: Cinnamon sticks, small bells, leaves, beads, fir tree clippings
Step 1: Prepare Your Designs
Arrange your decorative objects into the mould to get an idea of placement ahead of making the wax tablets. We recommend taking a photo or drawing out your design to look back at. This is important as there will be little time to arrange your design once the wax is in the moulds.
Next, remove the objects and clean the mould with warm water. Make sure the mould is completely dry before making.
Step 2: Measure Your Beeswax and Melt
Measure 150g of beeswax and melt in a bain marie or double boiler on a medium heat until fully melted. Beeswax needs to be heated for slightly longer and at a higher temperature (76.67 °C – 82.22 °C) than other waxes as it is a harder wax.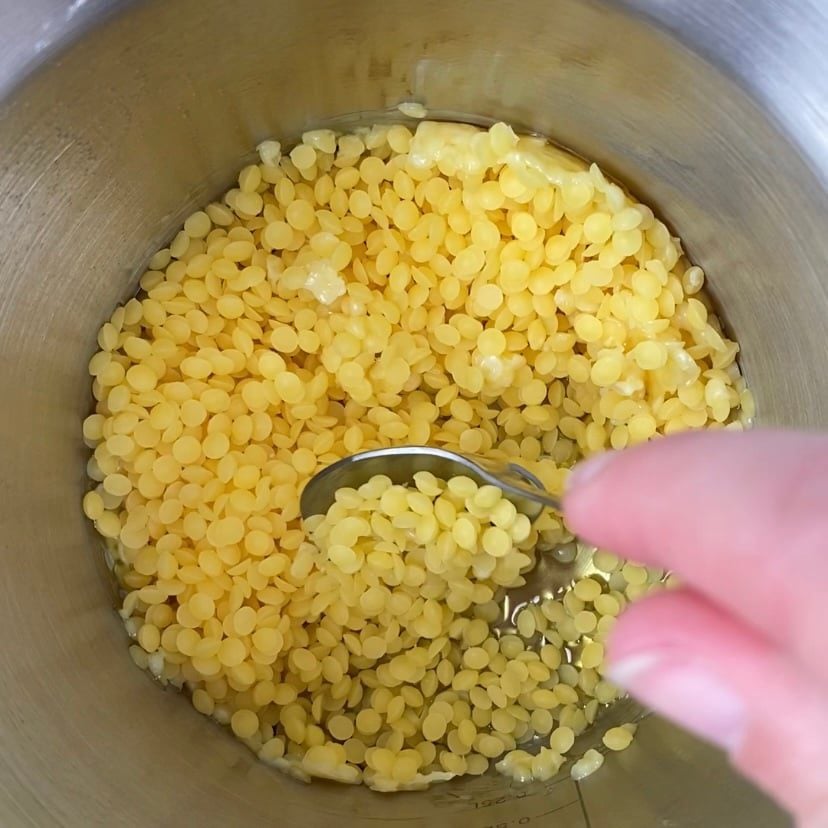 Step 3: Measure Your Soy Wax
Measure 150g of soy wax and add to the melted beeswax. Melt on a medium heat and stir slowly until fully melted together.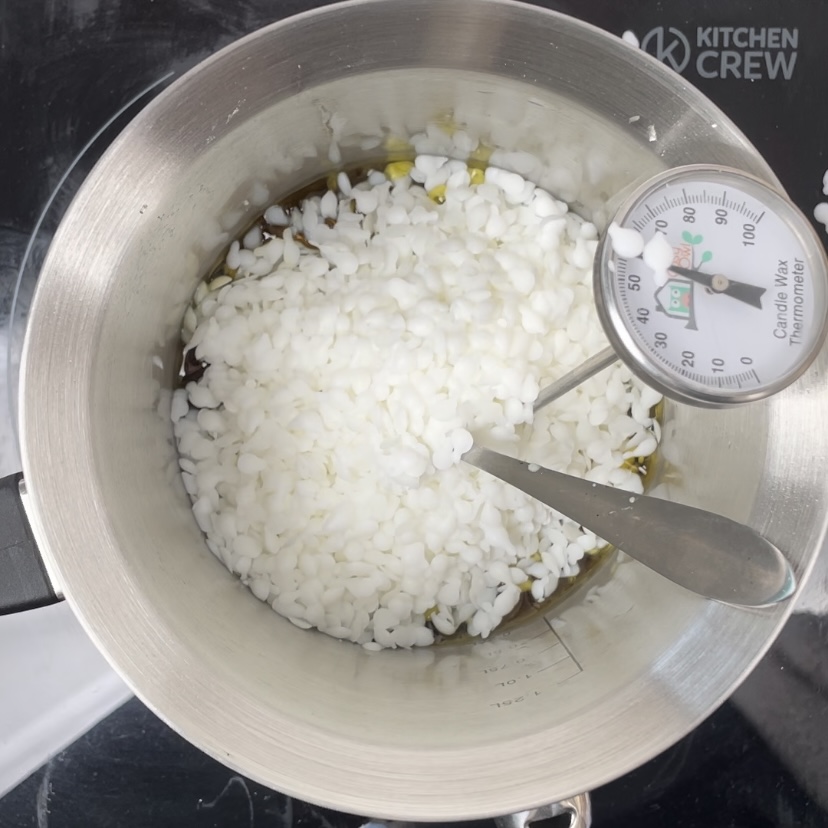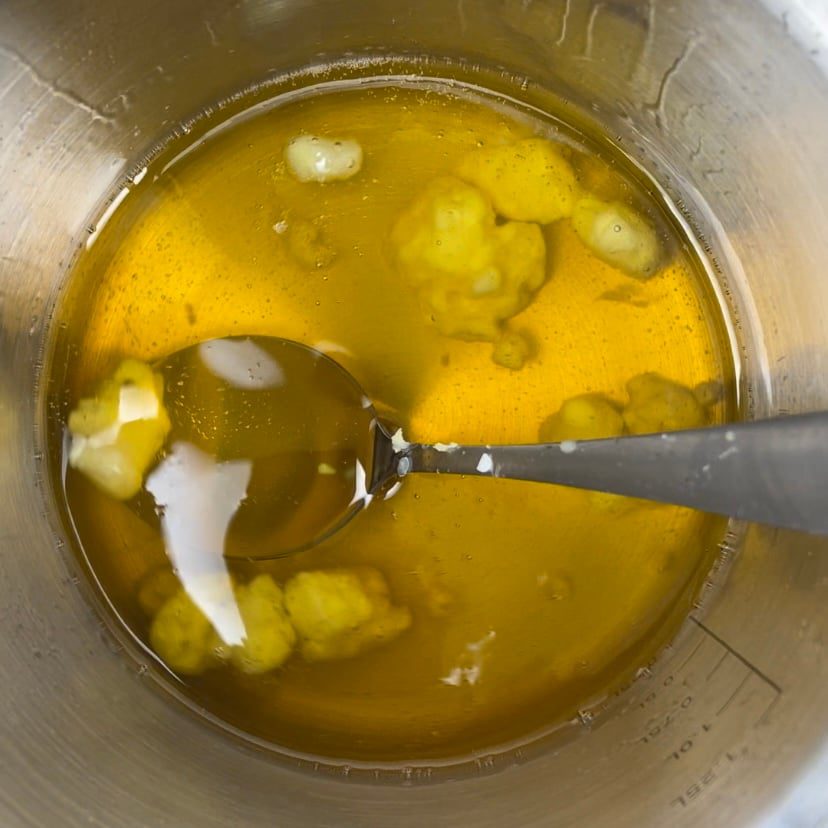 Step 4: Measure Essential Oil and Add to Wax
Measure 9g of essential oil and add into the wax. Make sure the wax is below 88°C as this is cinnamon essential oil flashpoint temperature. Stir until fully blended, avoiding adding any air bubbles.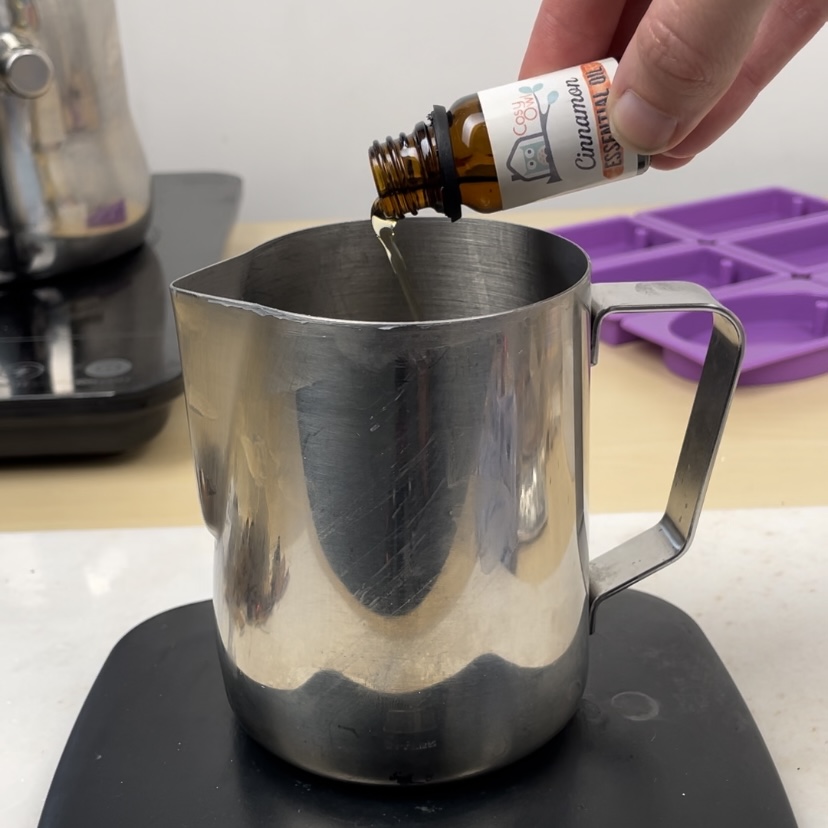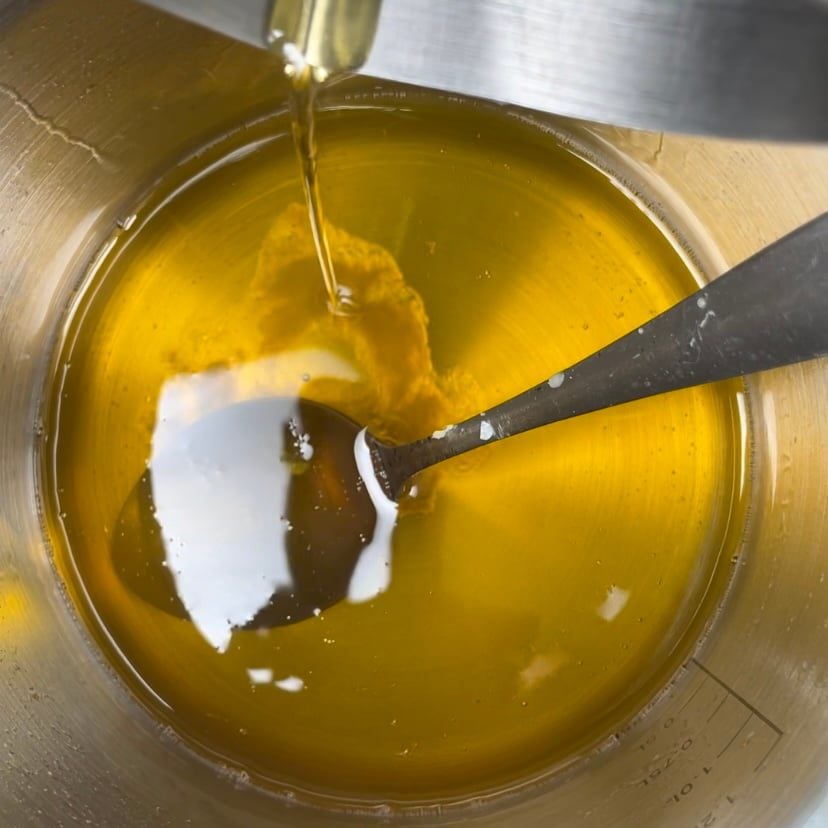 Step 5: Pour the Wax in 4 of the Mould Cavities and Arrange Your Designs
Pour the wax into the 4 of the moulds.
Using the photos you took, arrange the festive objects on top of the wax as quickly as you can, as the wax will harden quickly. You could use tweezers to place the items. You may need to push some of it into the wax gently if the wax is starting to harden too much.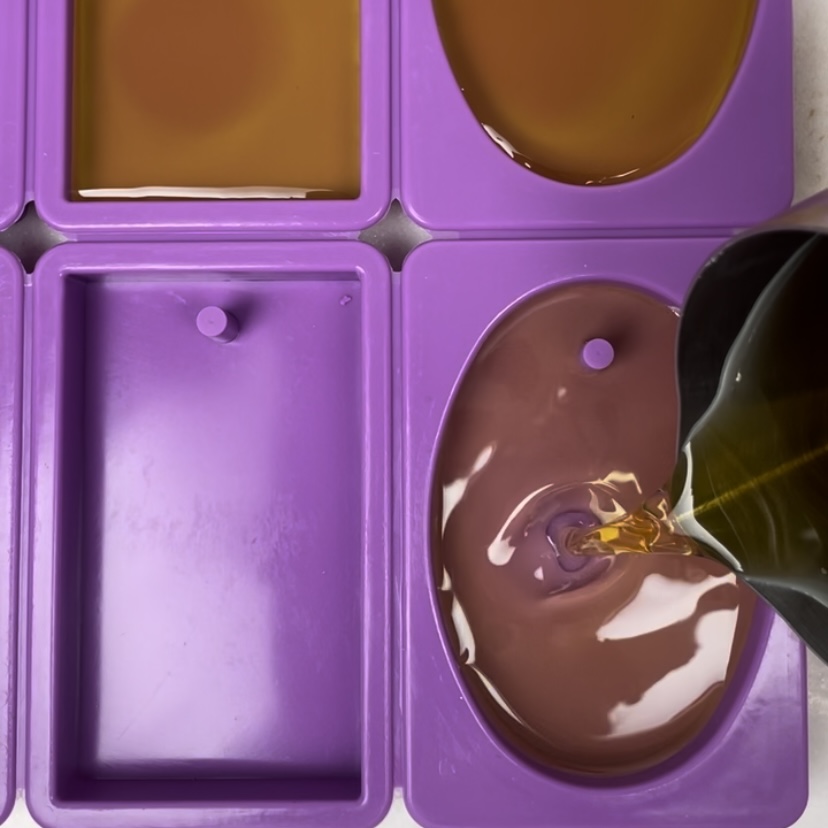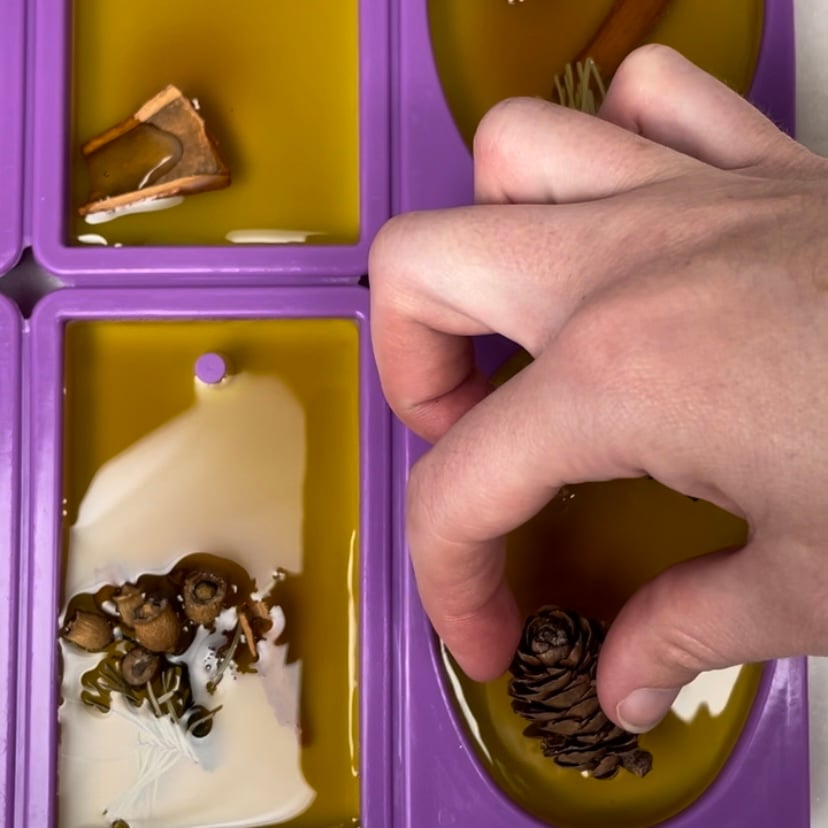 Step 6: Remove the Wax Tablets From the Moulds
Wait a few hours for the wax to harden in the moulds. Once solid and cool, gently remove the wax shapes from the moulds.
Add some hessian sting through the hole and tie together.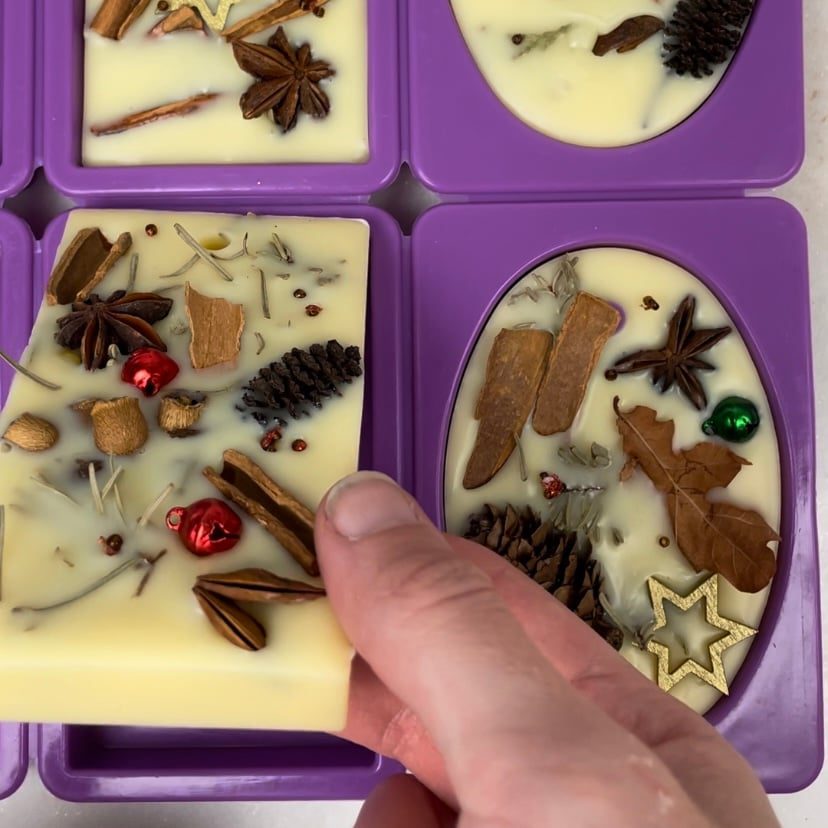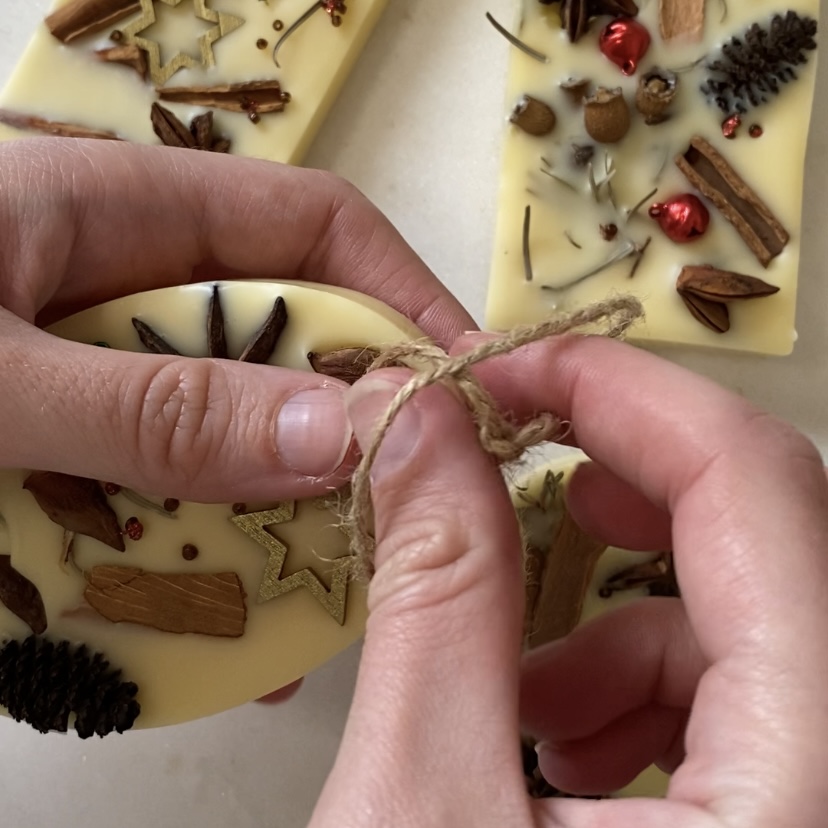 They are now ready to hang on your Christmas tree or decorate your room. Keep away from heat sources to avoid any melting/ manipulation. Allow the wonderful aroma of cinnamon essential oil to scent your tree with festive joy!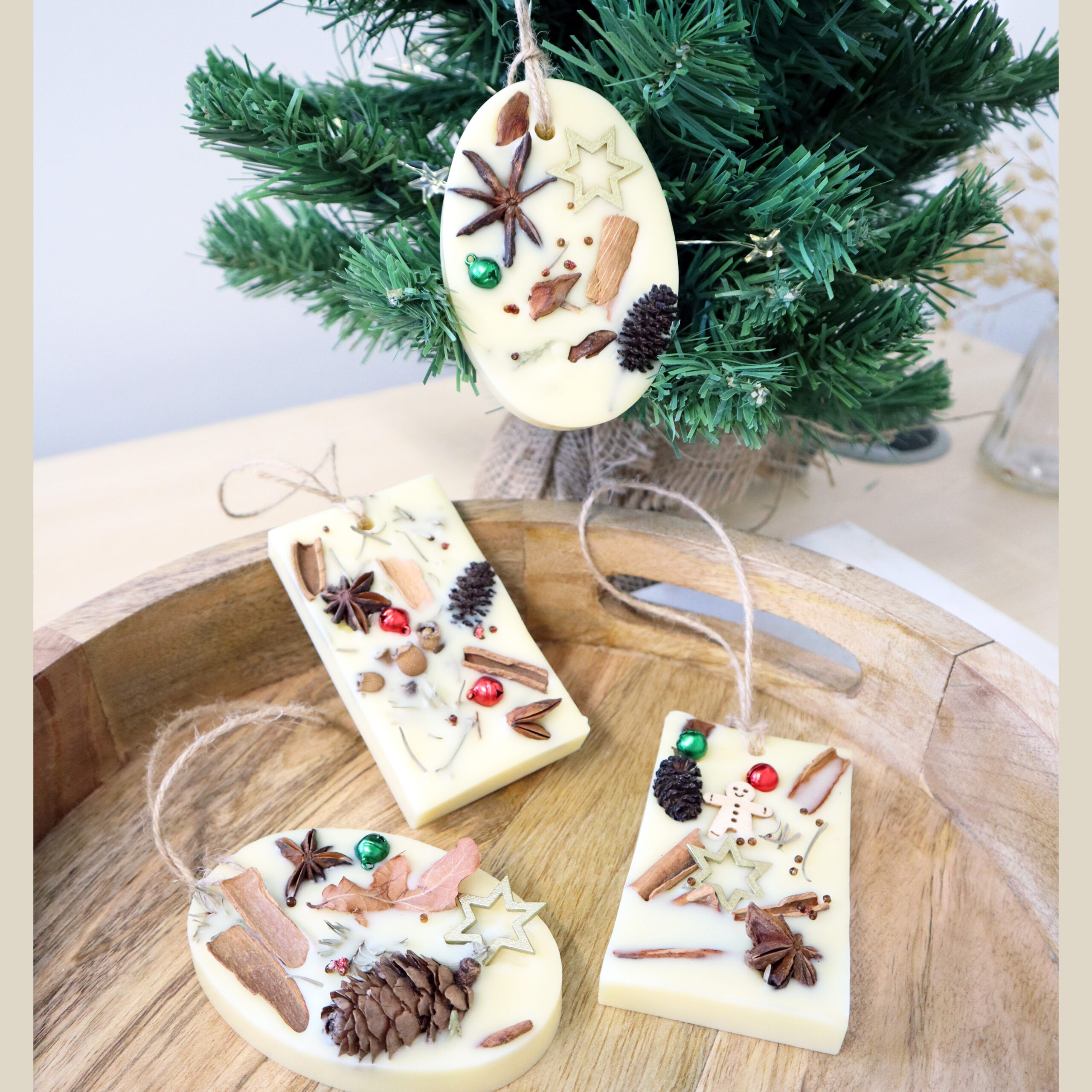 Share your creations with us on social media. We love to see what you have been making and we choose monthly maker features on our blog. #cosyowlfeature #cosyowlsupplies
Find us on: