The festive season is here and searching for Christmas gifts has commenced. Here at Cosy Owl we are super excited to share with you our Newest products which are perfect stocking filler gift ideas for anyone creative or looking to start a new hobby. Our craft kits include all the ingredients you need to make candles, wax melts, diffusers or soap. Packaged in a lovely box, these kits are perfect for all craft lovers out there!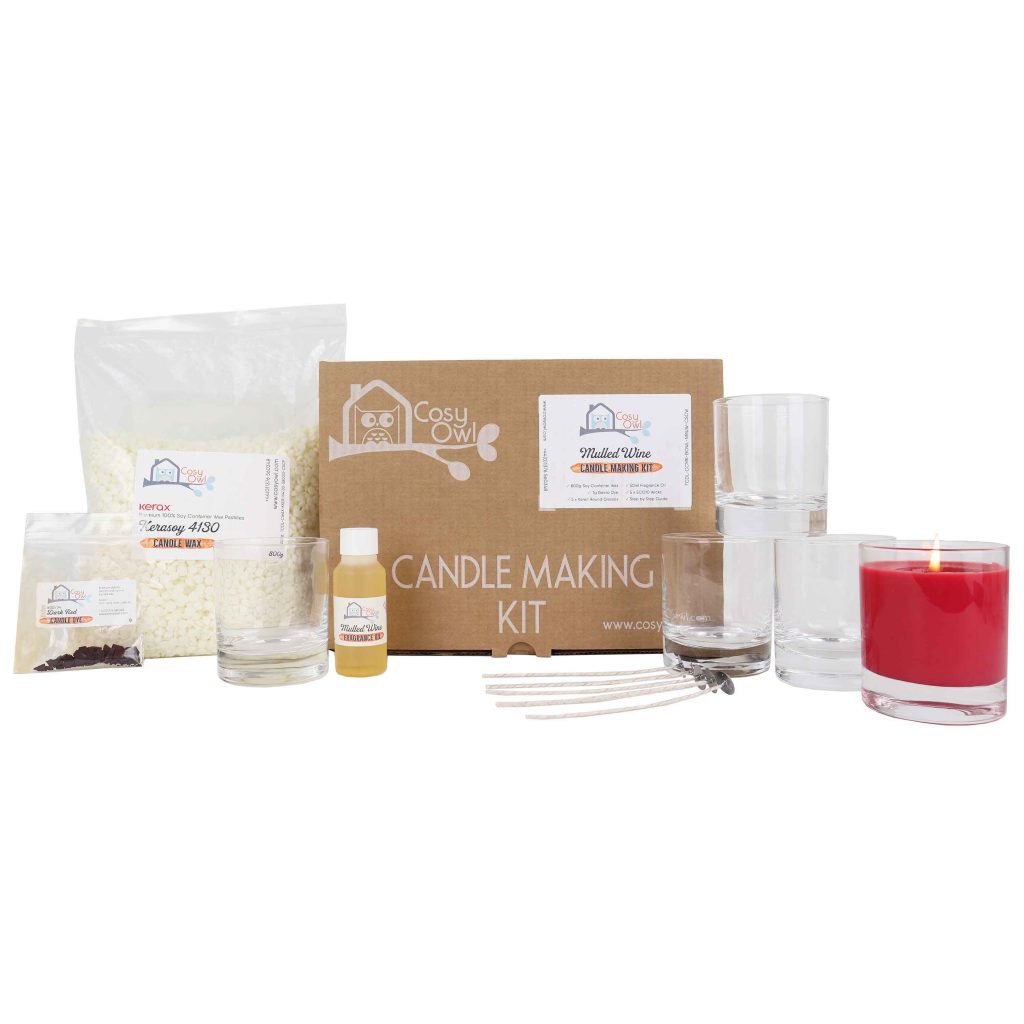 Our candle making kits are a perfect way to begin teaching yourself or a friend, how to make candles. There are 18 beginner friendly candle kit scents to choose from in wonderful dye colours. These kits will sure be a fun way to add a special touch to your home. Our candle making kits provide you with everything you need to begin making 5 candles right away. With wax, wicks, scents and additives all included, all you need is a kitchen and a desire to explore this brilliant hobby.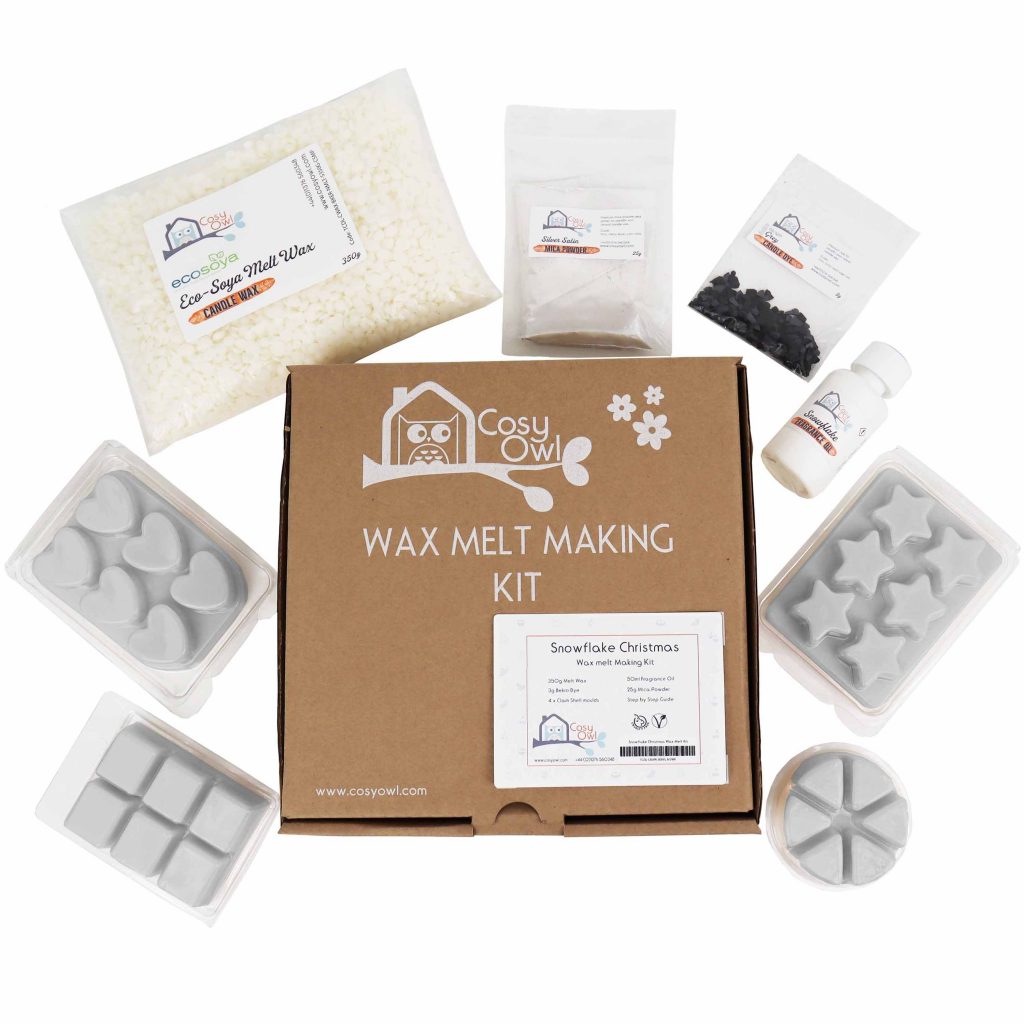 Our wax melt making kits include everything you need to learn to make 4 clam shell wax melt shapes. This means you will be able to make heart, star, square and triangular shaped melts, ready to add to a wax melt burner. Watch the beautiful swirls of mica powder mixed with dye once melting on a burner. Choose from 8 gorgeous scents to fill your home from fruity to Winter aromas.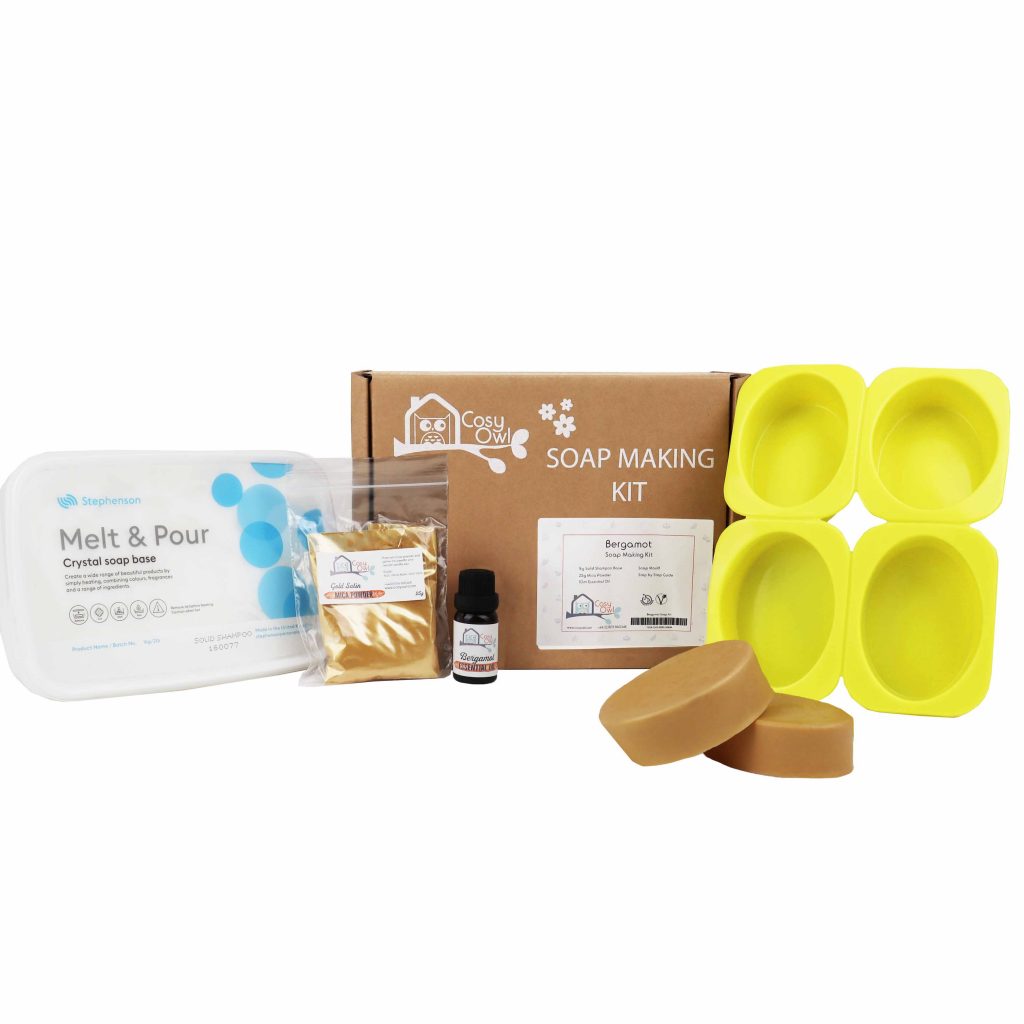 Our Soap making kits come in a variety of types from body soap to solid shampoo with 8 beautiful essential oil scents which have great properties. Learn how to make melt and pour soap in a few easy steps with everyth ing you need to make 4 soap bars. Un-mould your soap creation to reveal the smooth shape ready for using onto skin or hair.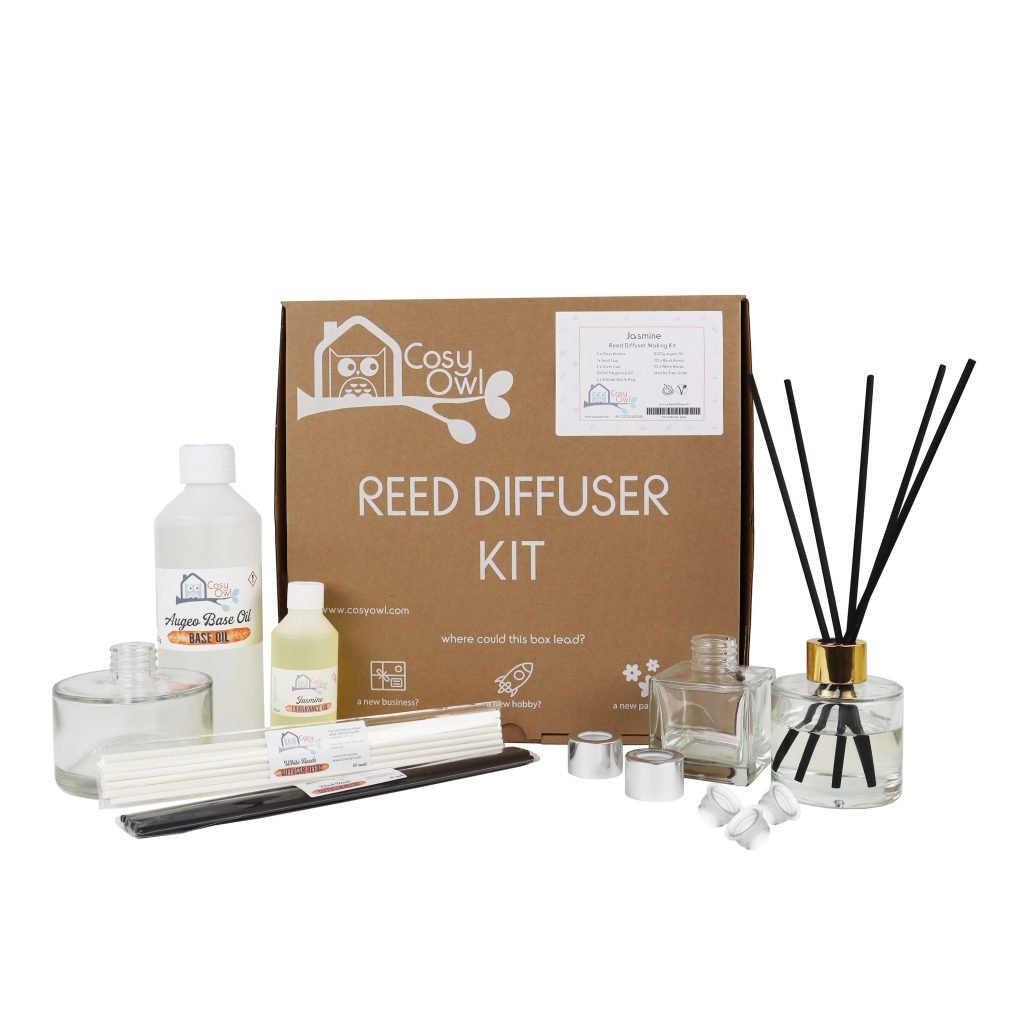 Our Reed Diffuser kits come in 8 aromas to give your home a fresh or cosy feel. With simple steps and all the equipment you need to make 3, you can personalise your reed diffuser the way you like. With 3 different glasses, black and white reeds and gold or silver screw caps, you can match the style to your home setting.
We hope you have fun making and don't forget to tag us in your creations over on our social channels.