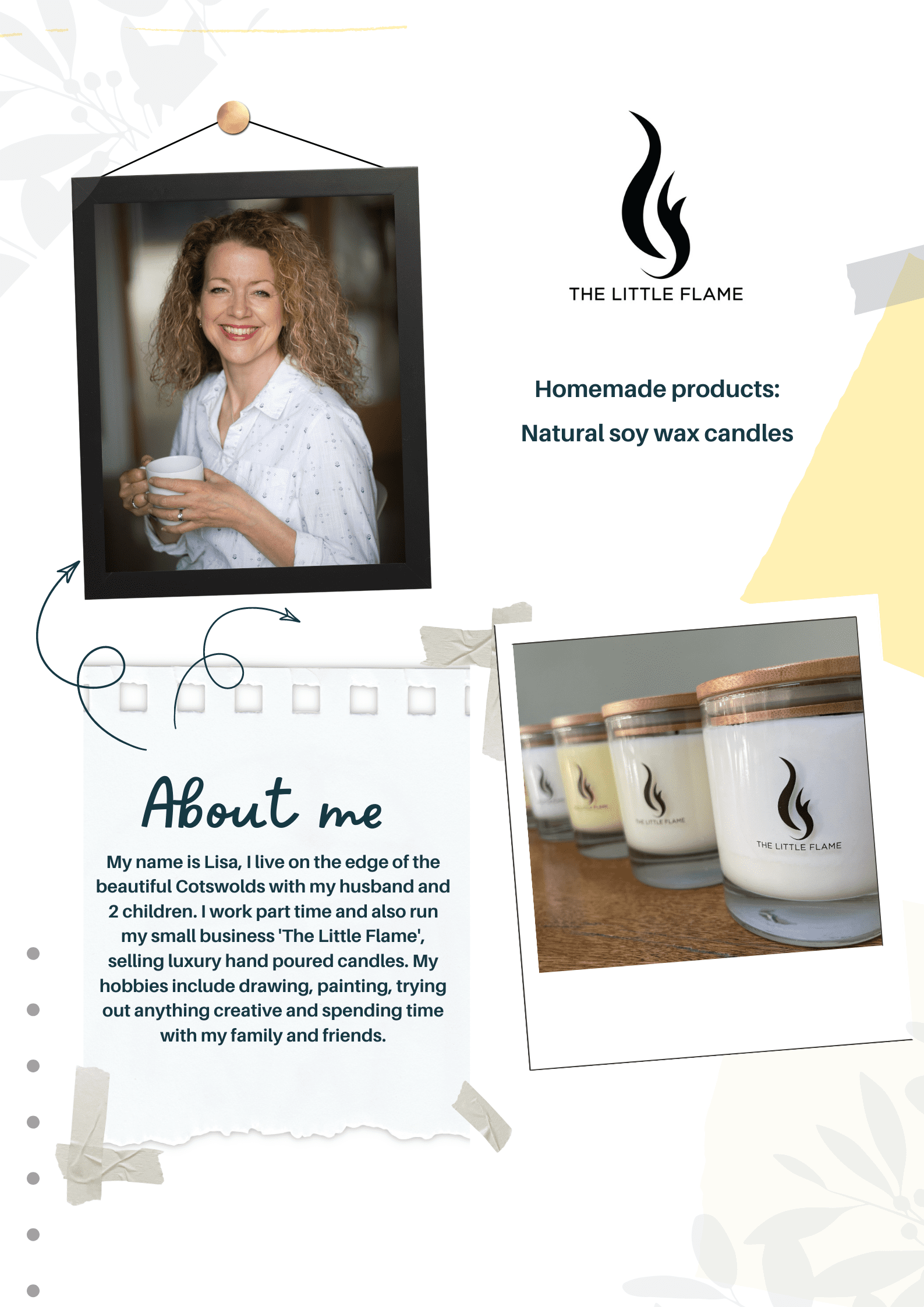 What inspired you to create 'The Little Flame'?
My inspiration for 'The Little Flame' came when my husband bought me a candle making set for our anniversary, during lockdown.  I started to make candles and found that I really enjoyed it.  Making candles for friends and family members along with their encouragement, gave me the idea to start the business. I always knew that I wanted my candles to be natural and sustainable. This is why The Little Flame only uses soy wax with cotton wicks and essential oils.  The candles come in a glass container which is recyclable and finished off with a beautiful bamboo lid. Every candle is hand poured and for every candle sold a tree is planted.
What was the first thing you learnt in your candle making process?
The most important thing I have learnt in the candle making process is that you cannot do everything yourself. I now have help making the candles so I can concentrate on everything else that has to be done when running a small business.
What is your go-to fragrance oil and why?
It is always lavender and orange.  I find the lavender is so calming and combined with the orange helps to relieve any anxiety at the end of the day. Nothing quite beats a lit candle to make the room cosy in the evening and curling up on the sofa with a good book!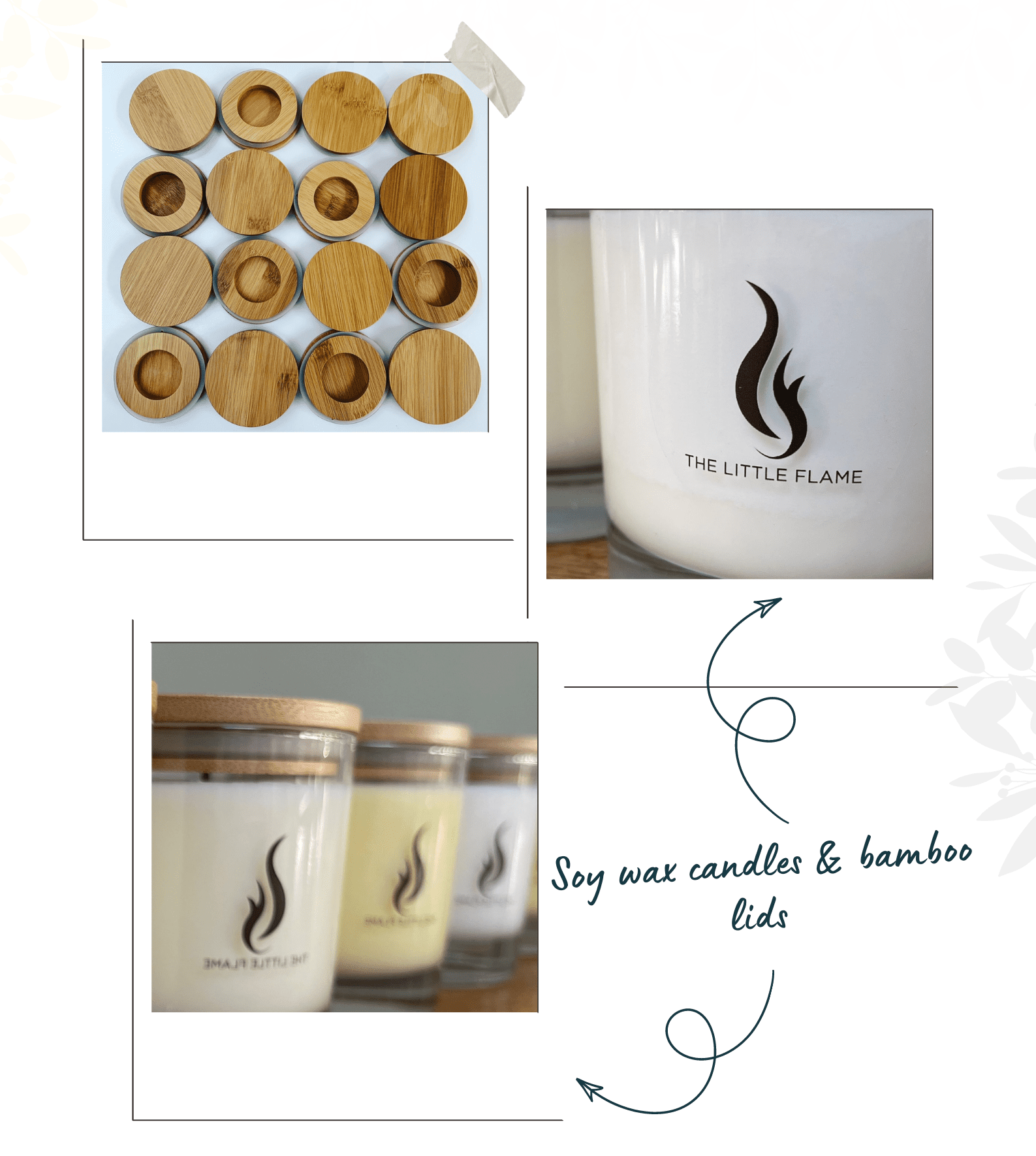 Where can your products be found?
The Little Flame products can be found on my website www.thelittleflame.co.uk. They are also stocked in a variety of shops. This includes, Bippity Boo in Chipping Norton, Bruern Farm Shop in Bruern, MadMolly in Shipston on Stour and Wellness_48 in Stow, with more to follow.
What is your favourite Cosy Owl product and why?
My favourite Cosy Owl product are your bamboo lids. Bamboo is a sustainable and beautiful material. I have also chosen these lids as they have the extra quality of a hole in the underneath, which protects the wick from bending.
What is 1 tip you would give to anyone wanting to create a candle collection?

We love hearing more about your candle, soap, cosmetic, wax melt or diffuser journey and the inspiration behind your products! Want to feature in our up-coming creator blogs?
Tag us in your photos on Instagram or Facebook, with the hash tags #cosyowlfeature #cosyowlsupplies and we will contact a creator once a month to be featured.