Festive candle making is in full swing, which means it's time to relax with glowing candles and comforting fragrances.
With the busy season and cooler months on the way, there are lots of burning questions which arise around the process of creating candles.
From frosting appearances on wax to working out how much wax is needed for a new candle container, we have covered our top 5 candle making FAQ's (frequently asked questions).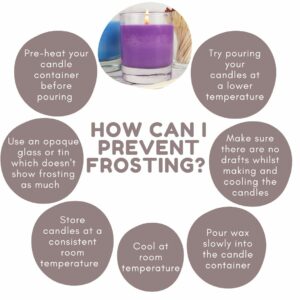 A frosting appearance is caused by small crystal growth within the wax which often occurs with changes in temperature.
It does not affect the burn performance of the candle and is a common occurrence within candle making.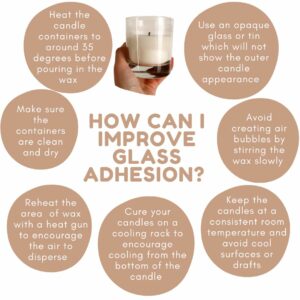 Wet spots occur when the wax pulls away from the container once cured, creating a pocket of air. It does not effect the burning of a candle, just the appearance.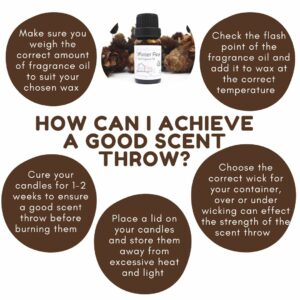 Testing the hot and cold scent throw with different fragrance loads will help with achieving the right level of scent for you.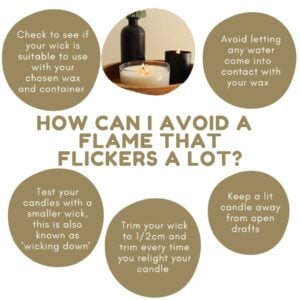 A flickering flame often occurs when the candle wick is too large.
We recommend testing a variety of wicks to see which suits your container and wax combination.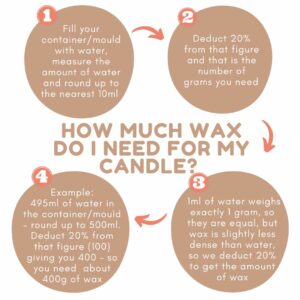 Working out how much wax you will need for a container can be tricky, using this method will give you an idea on what to get started with. It is best to pour your wax with a 1cm gap from the top of the container.
Want to read more frequently asked questions? Discover our FAQ page with more tips for candle making.
Follow us on social media and tag us in your creations. We love to see what you have been making!