Inspired by our wonderful essential oil properties, this hanging soap recipe is a match made in heaven with patchouli, dried rose bud decorations. With gorgeous patchouli essential oil benefits, this soap assists with relaxation, uplifting the mood and properties that enhance the mind. Combined with rose buds for a touch of elegance, these hanging soaps are easy to create for all skill levels. Let's take you through the steps to making your very own. 
You will need:
550g WST Soap
Half a teaspoon of Peach Pink Mica powder
Rubbing Alcohol (Isopropyl Alcohol)
Dried Rose bud decorations
Microwavable jug (for craft use)
Step 1:
First chop the soap base into small chunks. Add half to a microwavable jug and pop it in the microwave for 1 minute. Keep an eye on the soap whilst melting, as you do not want it to bubble over.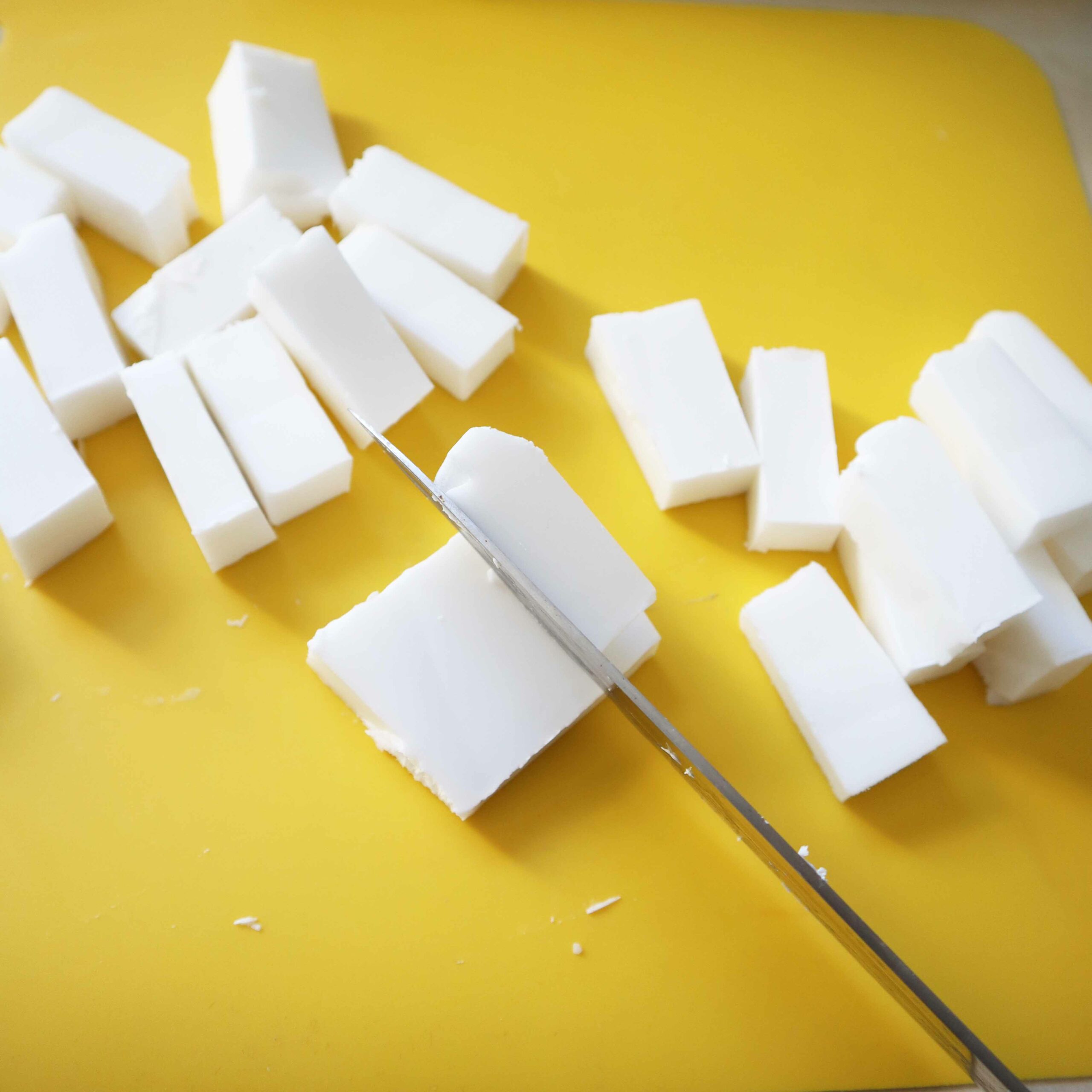 Step 2:
Give the soap a stir, then add the other half of the soap to the jug and melt for a further minute. Stir this to see if there are any soap lumps that need melting further. If so, add to the microwave in 30 second increments.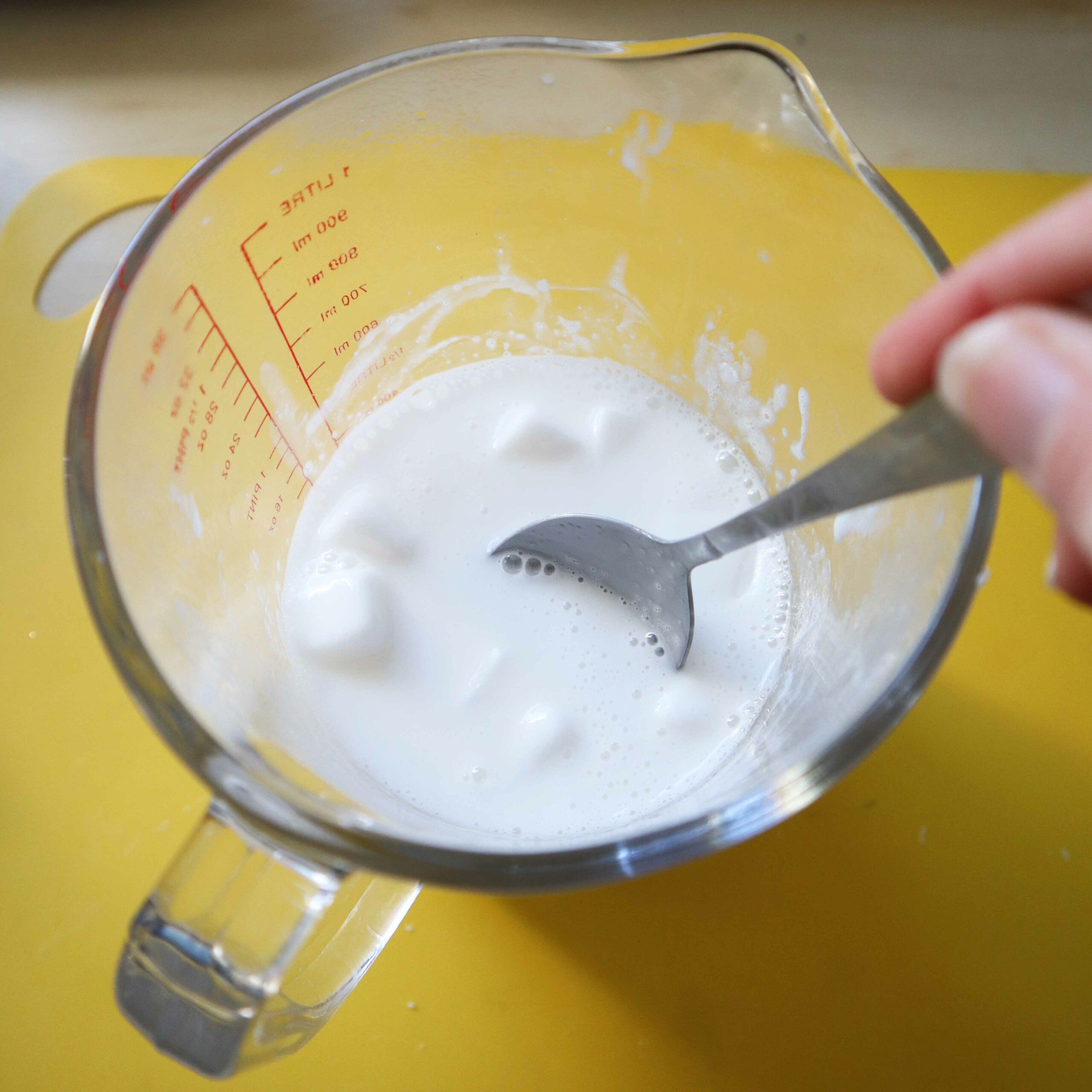 Step 3: 
Next, weigh out 10g essential oil, this works out at just under 2% that we will be adding to the soap.
Step 4:
Check the temperature of the soap is below the essential oil flash point. The flash point of Patchouli essential oil is 114°c. 
Add the essential oil and stir into the soap until fully blended.
Step 5:
Add half a teaspoon of mica powder into a pot and spray a few squirts of the rubbing alcohol. Mix this into a shimmery liquid and pour it into the soap and stir until fully blended. The soap will appear a pastel pink shade once fully mixed.
Step 6:
Next, spray the rubbing alcohol into the mould cavities, then pour the liquid soap in.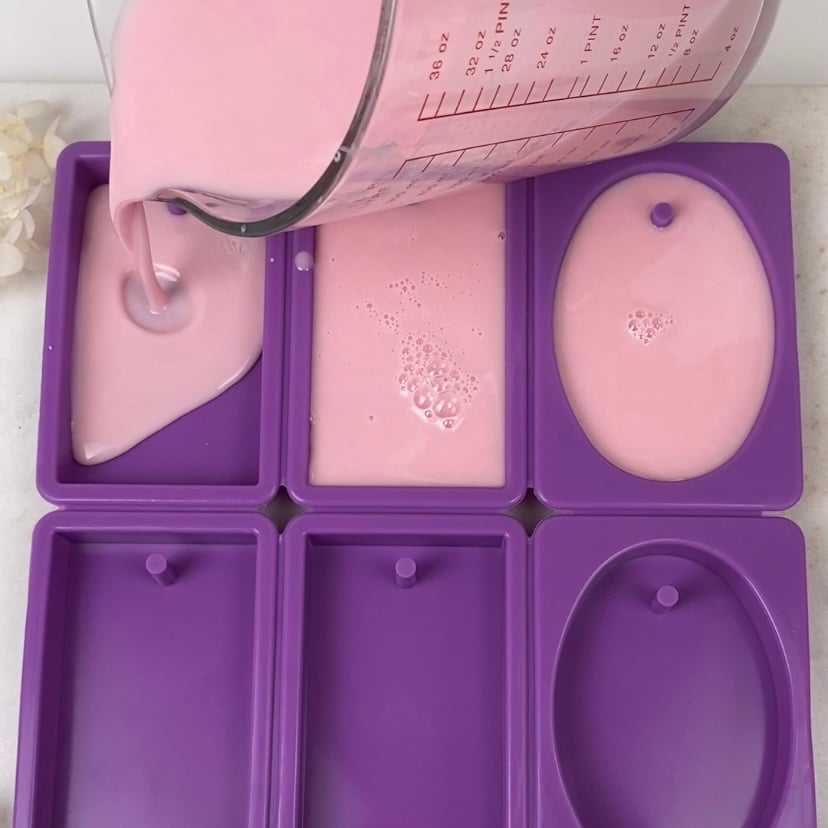 Step 7:
Spray the surface of the soap with rubbing alcohol to pop any bubbles. Then, place the rose buds and petals on top of the soap before it sets. Create a fun design to add a special touch to your soap.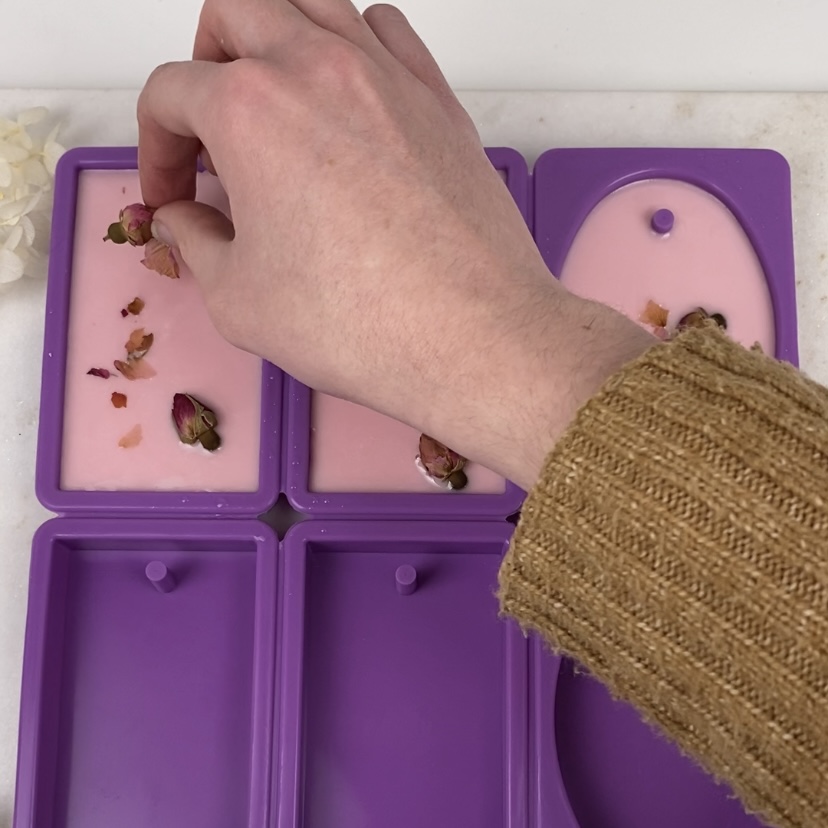 Optional: You could thread string through the hole of the soap and create a hanging bow. This will allow you to hang your soap up and add a decorative detail to finish it off, especially if it's for a gift.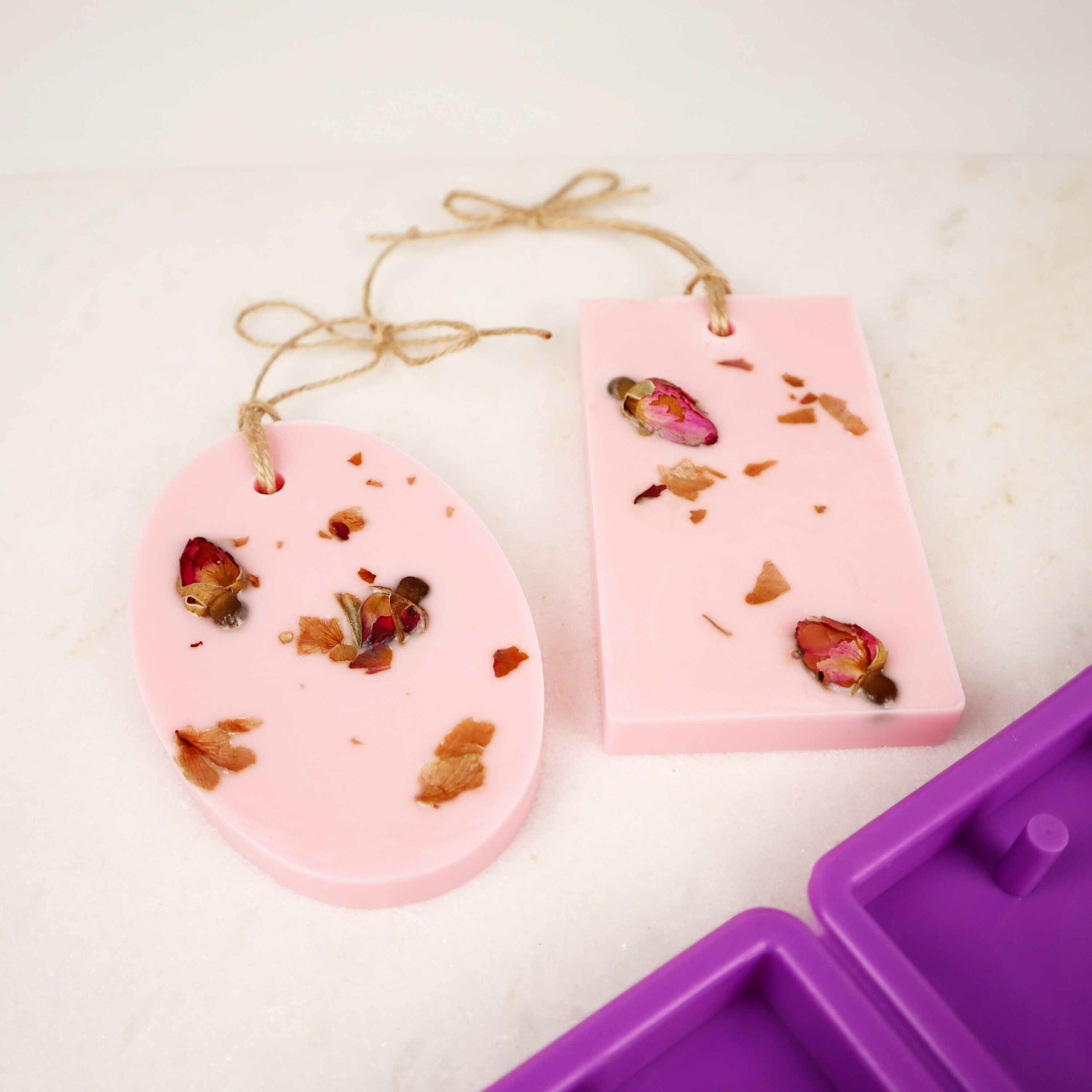 Display your creation in your bathroom by hanging it up and enjoy the wonderful patchouli aroma.
*Please note: The rose petals are for decorative purposes only. It is best to add the rose petals onto the surface of the soap as these can be removed after the first few uses.
Follow us on social media and tag us in your Valentines creations. We love to see what you have been making!