In today's world, any of us resent the amount of waste we create and so we're often looking for ways to reuse materials where we can. If you want to make pillar candles without having to purchase a mould, you can easily reuse some household waste to do so. From milk carton to plastic cups, the possibilities stretch as far as your imagination allows. We decided to use a Pringles tub for this tutorial. These tubs are lined with aluminium foil and plastic which makes it easy to unmold your candle.
What you'll need:
An empty, clean and dry Pringles tub. 
350g of pillar wax – we used Kerawax 4600
Fragrance oil 35ml – we used citronella
A nail and hammer, some blue tack, something to hold your wick in place (we used a chopstick)
Step 1 – Prepare Your Mould
Wash your Pringles tub and dry it thoroughly. Using a nail and hammer, make a hole at the bottom of the tub ensuring that this is in the center. 
Your current tub is very tall, so we'll need to shorten it. Cut your tub to about 15cm high all the way round.
Step 2 – Melt Your Wax
Pour 350g of wax into a jug and place in a double boiler or bain marie. Once fully melted, with your thermometer, check that the wax is around the ideal temperature of 60°C. If it's too hot, just pop it to one side and let it cool down for a few minutes.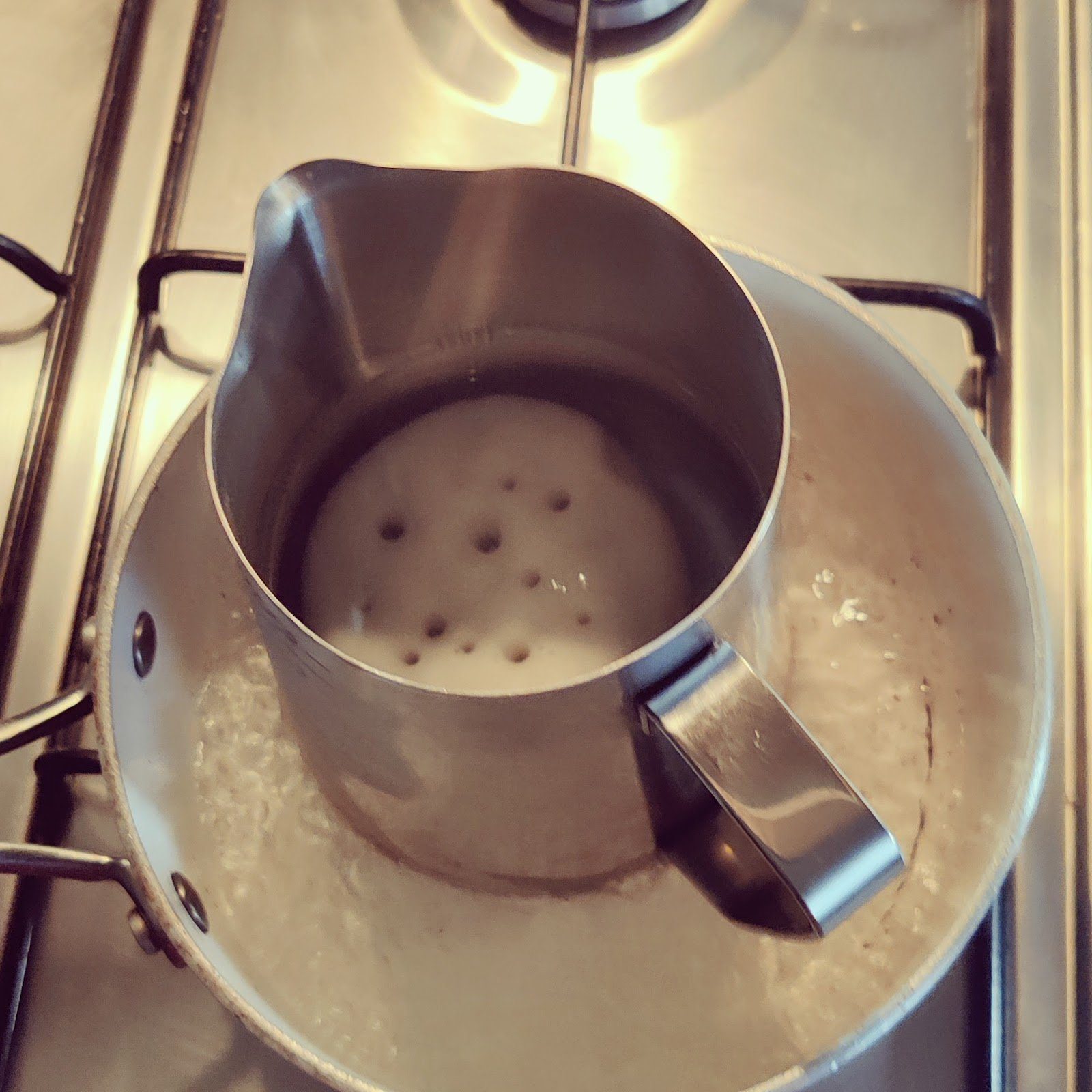 Step 3 – Add the Wick
As the wax is melting, dip your wick in the melted wax. Waxing the wick will stop it from burning too quickly or create soot.
Once the wax has set on the wick, feed the wick through the whole you made at the bottom. Secure the hole with some blue tack to make sure no wax leaks through it. Center your wick and secure it at the top (we used some blue tack and a chopstick).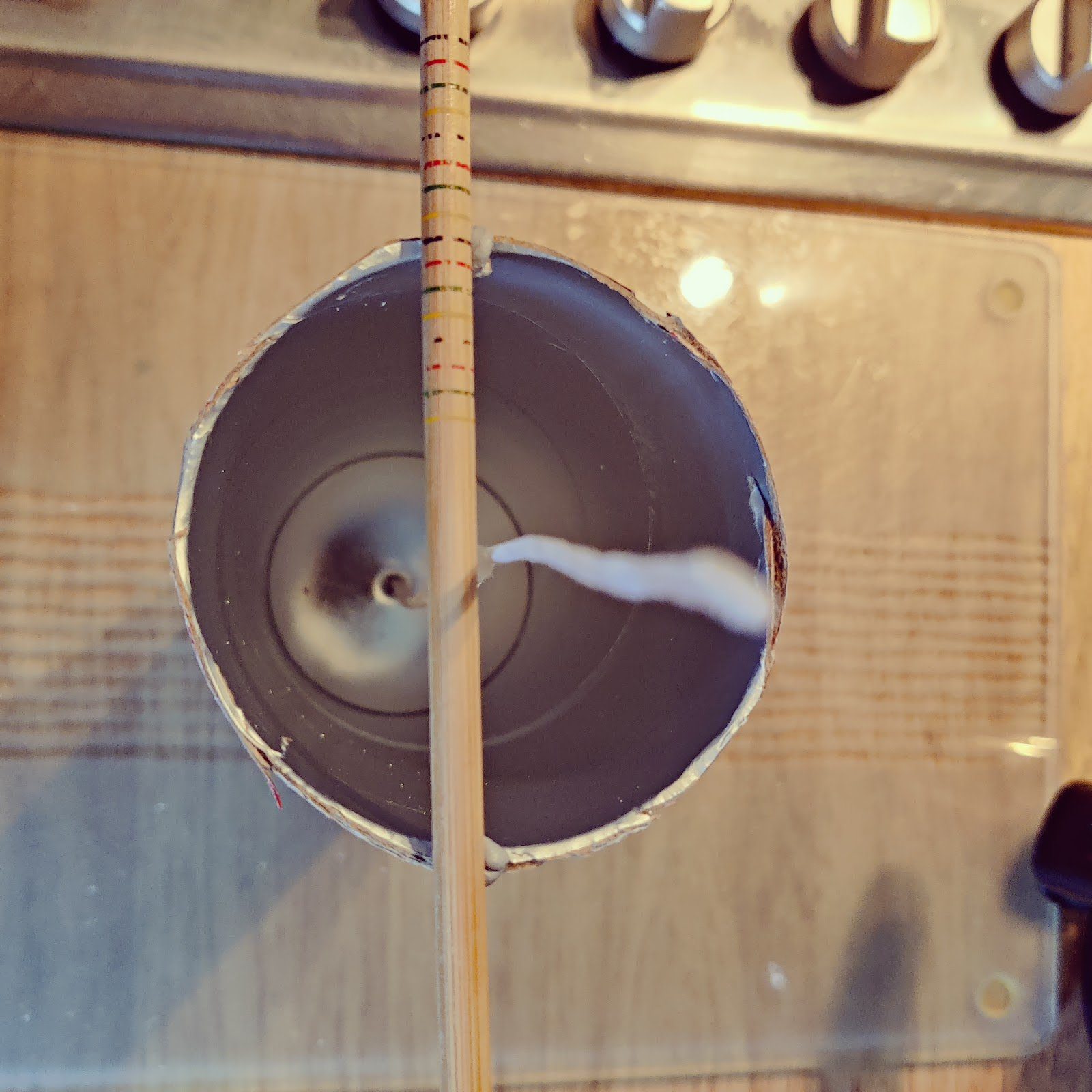 Step 4 – Add Fragrance Oil
Citronella candles are great to repel insects, and we designed this candle to be used outdoors. Therefore we went with a high fragrance % of 10%. Measure 35ml of fragrances oils, ensure your wax is at 60°C then add your fragrance and stir gently for 2 minutes.
Step 5 – Pour Your Candle
First, you should make sure your wax is around 55°C, this way the wax will set almost instantly. Slowly pour the wax into the mould.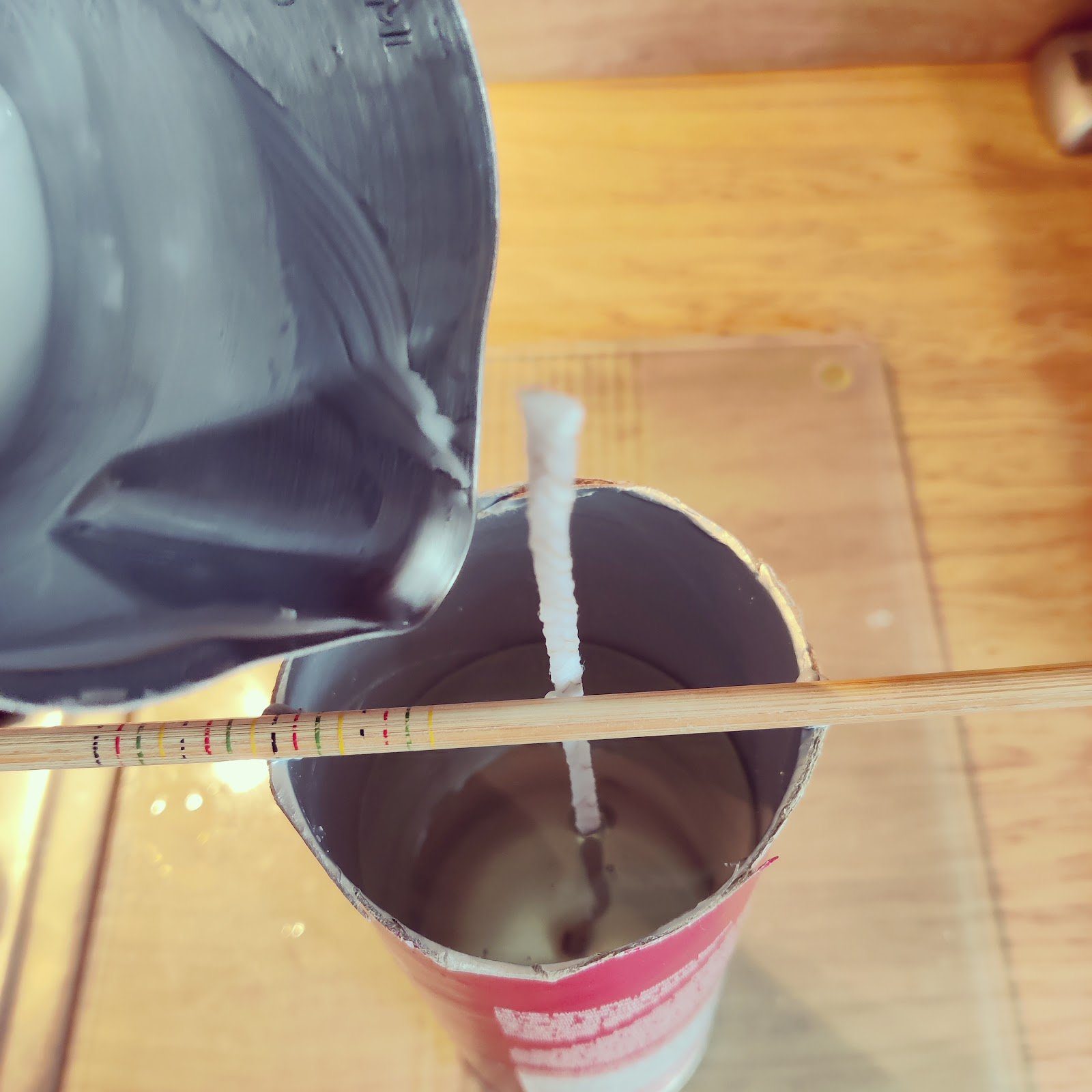 Leave room at the top for a second pour in case some sinkholes appear in your candle. Add more wax on the top if needed once your first layer is set. 
Step 6 – Unmold Your Candle
Leave your candle for 24-48h ideally. Then peel off the Pringles tub from the candle. Remove the blue tack at the bottom.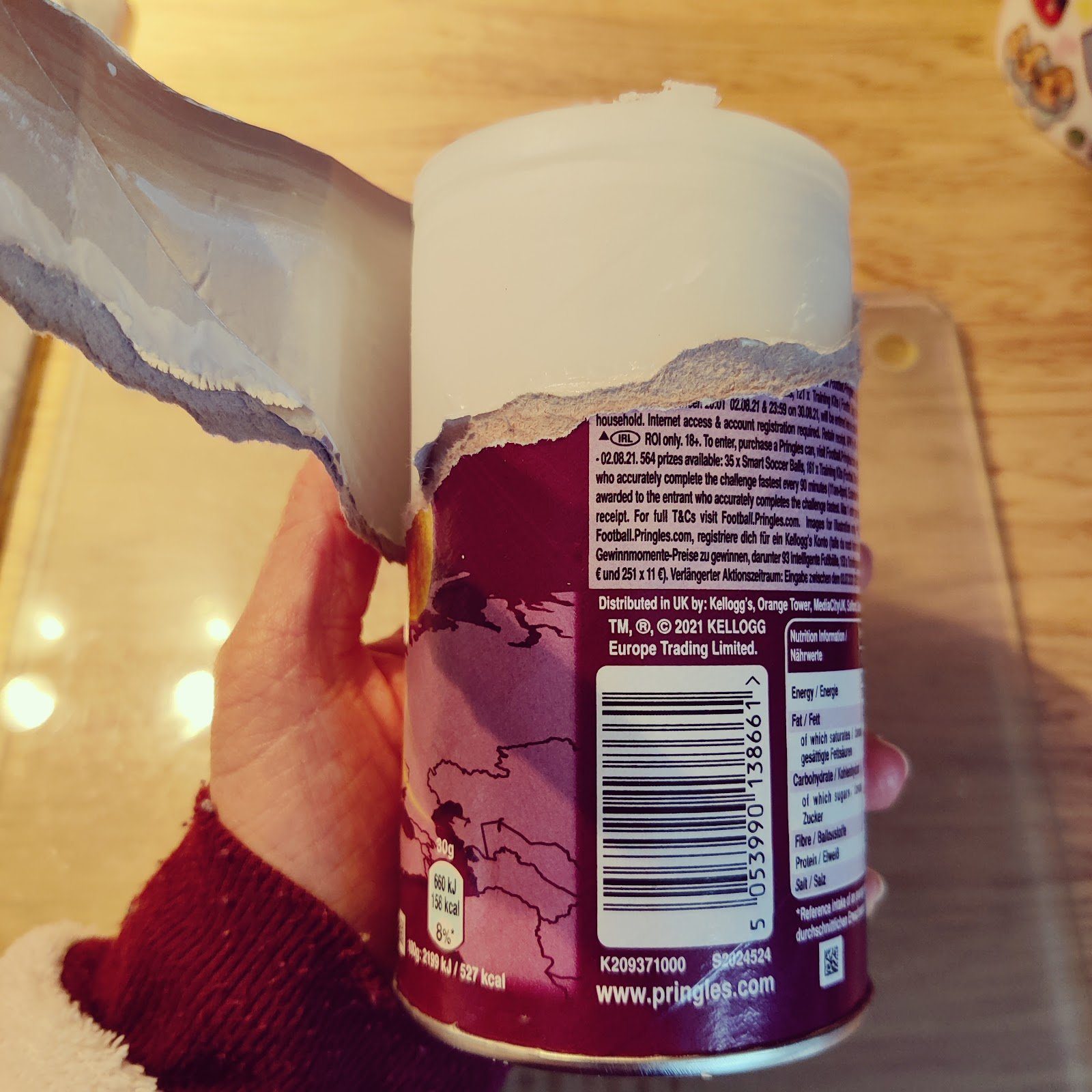 Your candle is now ready. Ideally leave it to cure for a week or two.