With the King's coronation around the corner it's time to celebrate our wonderful Best of British fragrance oils. These fragrances remind us of beautiful flower filled gardens, freshly picked fruit and Summer days spent in the great outdoors. From candle table centre pieces to wax melts, we have the fragrances you need to mark this historic occasion.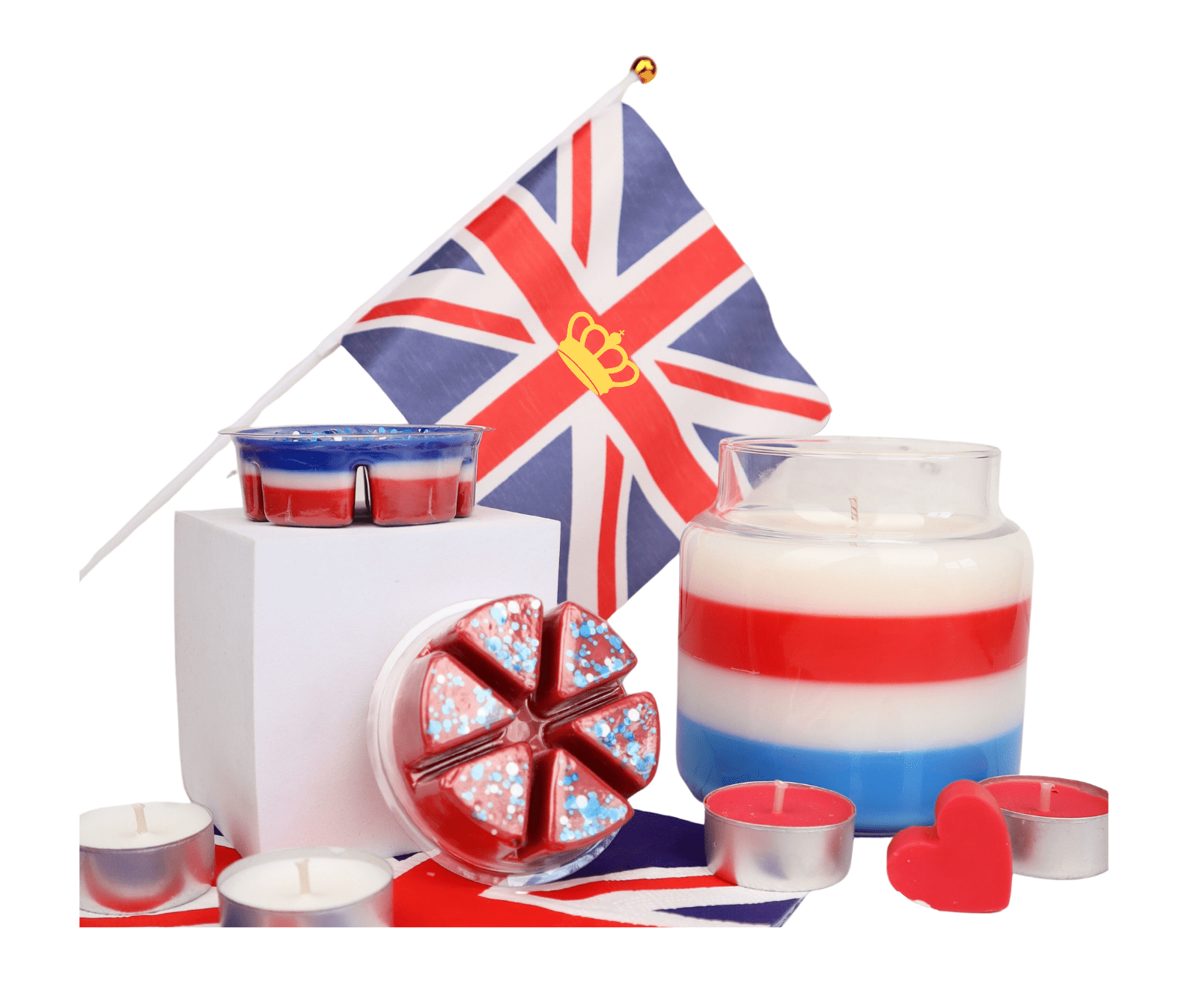 Here are our top fragrance oils for this occasion:
Champagne and Roses – This is the definition of celebration, with an English rose scent and notes of freesia, pink grapefruit, bergamot, spun sugar, vanilla and tonka bean. This fragrance oil is creamy in wax and oozes luxury!
Premium Sun Drenched Apricot – It's the perfect Summer aroma, with scent notes of bubbly aldehyds, plum, poppy flower, sweet nectarine, vanilla bean and sweet musk.
Premium English Pear and Freesia – This is a classic fragrance, full of subtle scent notes of honeysuckle, English pear, cassis, bergamot, freesia, lily of the valley, sandalwood
Premium Blackberry and Bay – What a gorgeous fruity aroma, reminiscent of picking fresh fruit with scent notes of white plum, honeysuckle, peach, black tea, orange blossom, bay leaves and creamy sandalwood.
Peony Petals– This is perfect for garden lovers, with notes of pink geranium, red currant, pomegranate, tonka bean, musk, amber and peach.
Sandalwood Vanilla – This fragrance is an enhanced vanilla scent, with scent notes of bergamot, freesia, lilac, clove, cedarwood, white patchouli, creamy sandalwood and vanilla bean.
Evergreen – This is the definition of British countryside, with scent notes of bergamot, wild flower, black currant, balsam, cashmere woods, tonka, pine, amber, sandalwood and oakmoss.
Green Tea – It's not British scented unless we mention the word tea. This is a fresh aroma, with scent notes of aldehydes, green tea absolute, white plum, geranium, clove bud, cashmere, vanilla, amber and creamy sandalwood.
Bibliotheque – This one's for the book lovers out there, with scent notes of grated ginger, dark plum, incense, vanilla sugar, cinnamon, honey, white patchouli, light amber, cashmere woods and tobacco leaf.
Premium Wood Sage and Sea-salt – This fragrance oil is reminiscent of seaside strolls, with scent notes of grapefruit, Sage leaves, pine needle, thyme, red algae, fleur de del, sandalwood, guaiac wood, patchouli, ambrette seed.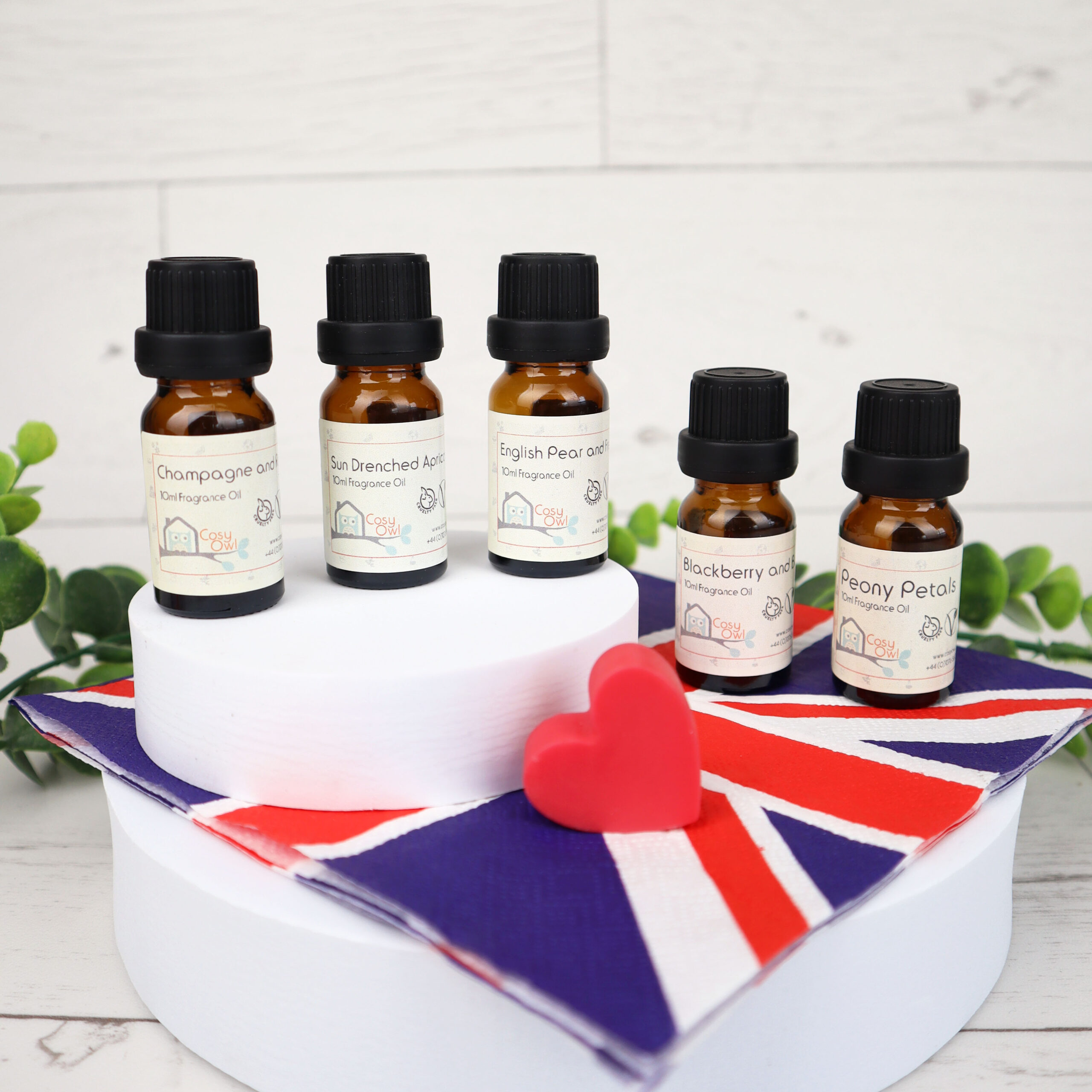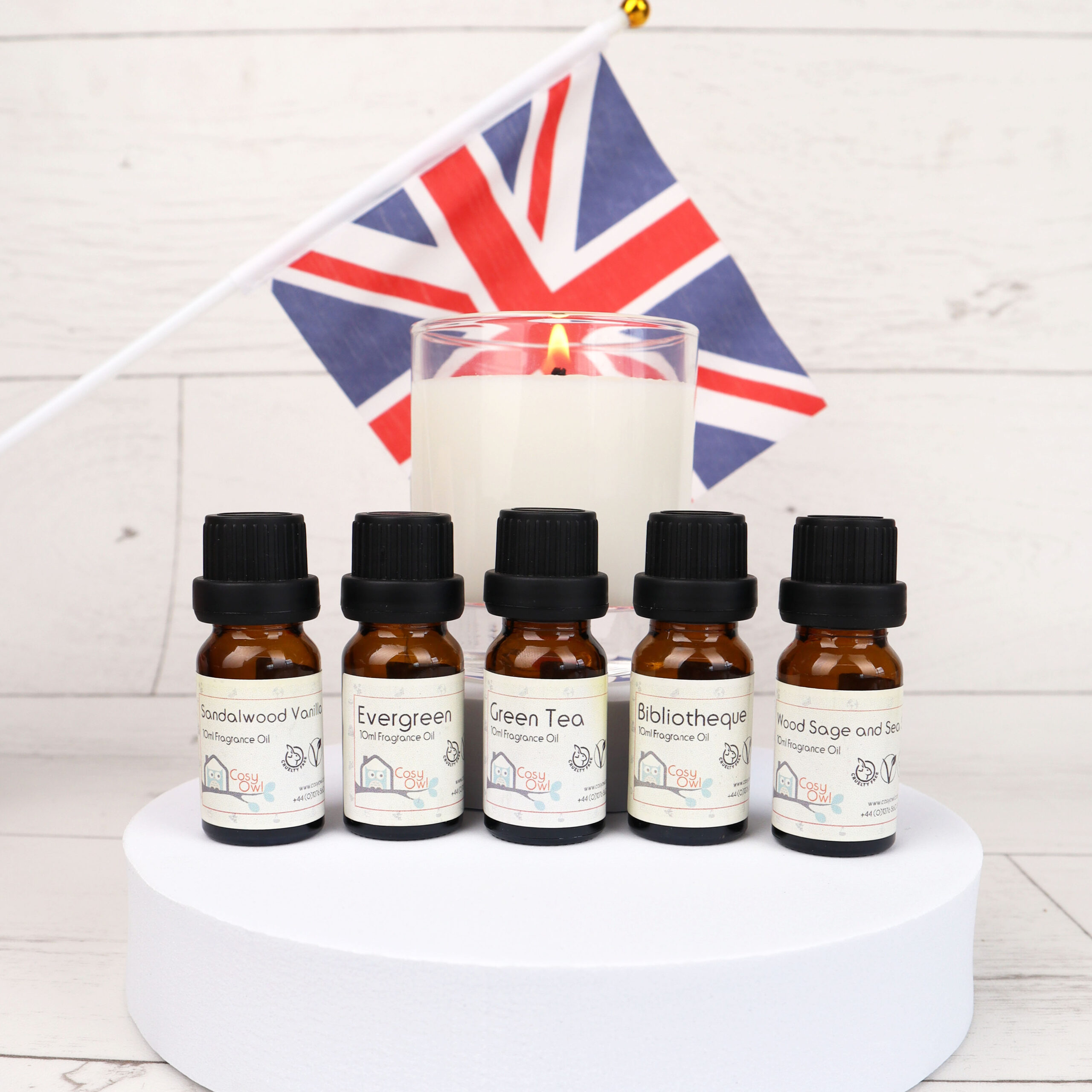 Follow us on social media and tag us in your creations. We love to see what you have been making!
YouTube – Find more tutorials and project inspiration