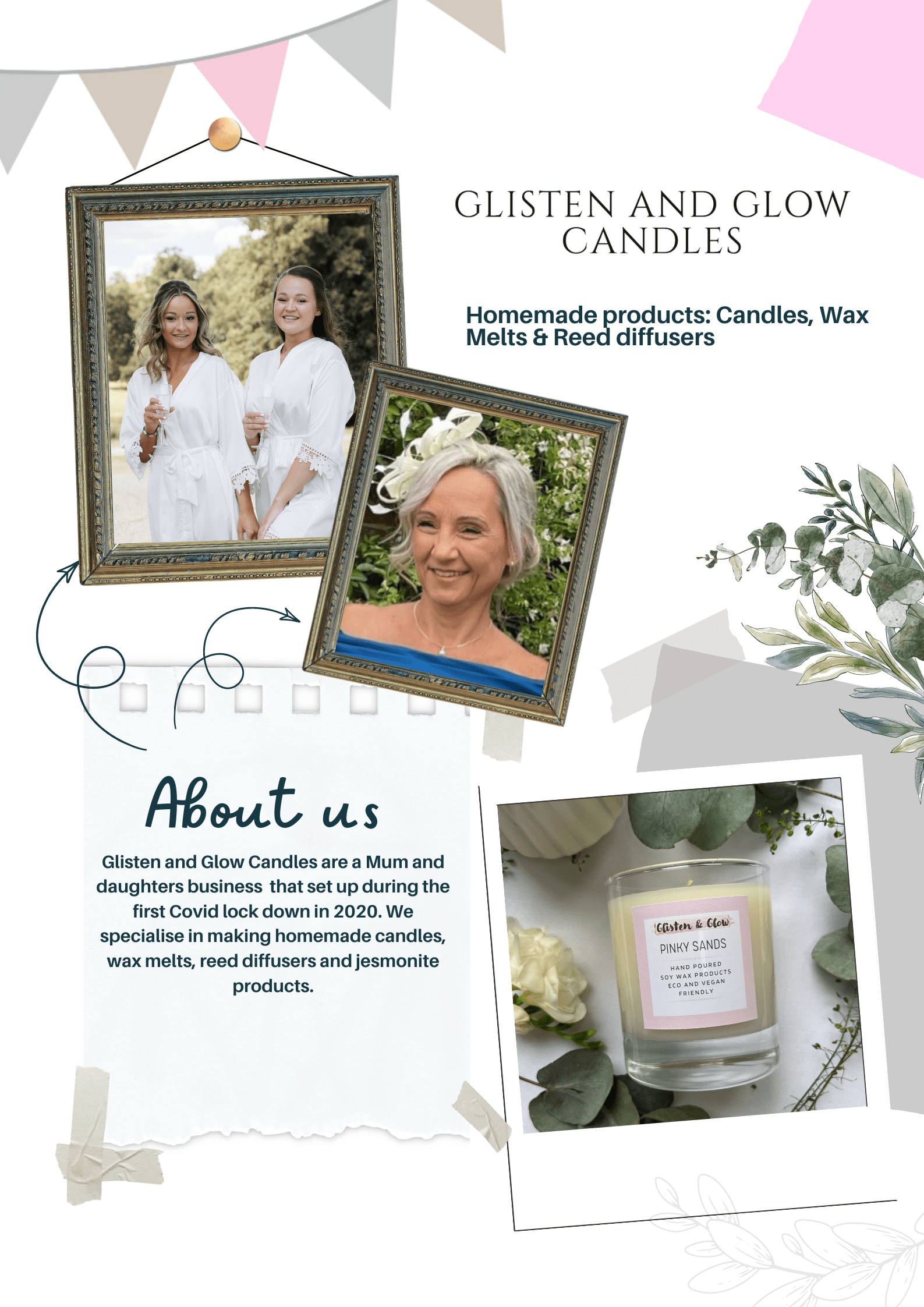 How did you start up Glisten and Glow Candles?
The Girls, Ella and Keira started Glisten and Glow Candles to give them something to do while they couldn't go out or go to school during the Covid lockdown. Their Mother Tracy helped get them get started with the legal bits like the CLP's and insurance and it grew from there. Ella is currently away at University studying Marine Biology and Zoology so she is in charge of the website, Keira is at college studying Interior Design and does all the social media posts and advertising. Tracy deals with the other side of the business, along with her husband Dave, bringing together a wonderful family run business called Glisten and Glow Candles. We started with just 2 scents and basic equipment, but quickly realised we needed to expand.
What products do you create?
We stock candles in 5 different vessels:  190ml jars, 20cl clear glasses, 250ml tins, 30cl white matt glasses with wooden lids and triple wick dishes.  We also make our own jesmonite products, made from Eco-friendly resin product. Wax melts and diffusers are also lovely additions to our collections.  All the wax products are made with Cosy Owl's SoyaLuna waxes. We design and print all of our own product and care labels too.
We offer a range of beautiful scents for our candles. For example, Pear and Freesia, Lemongrass and Ginger and Lavender spa.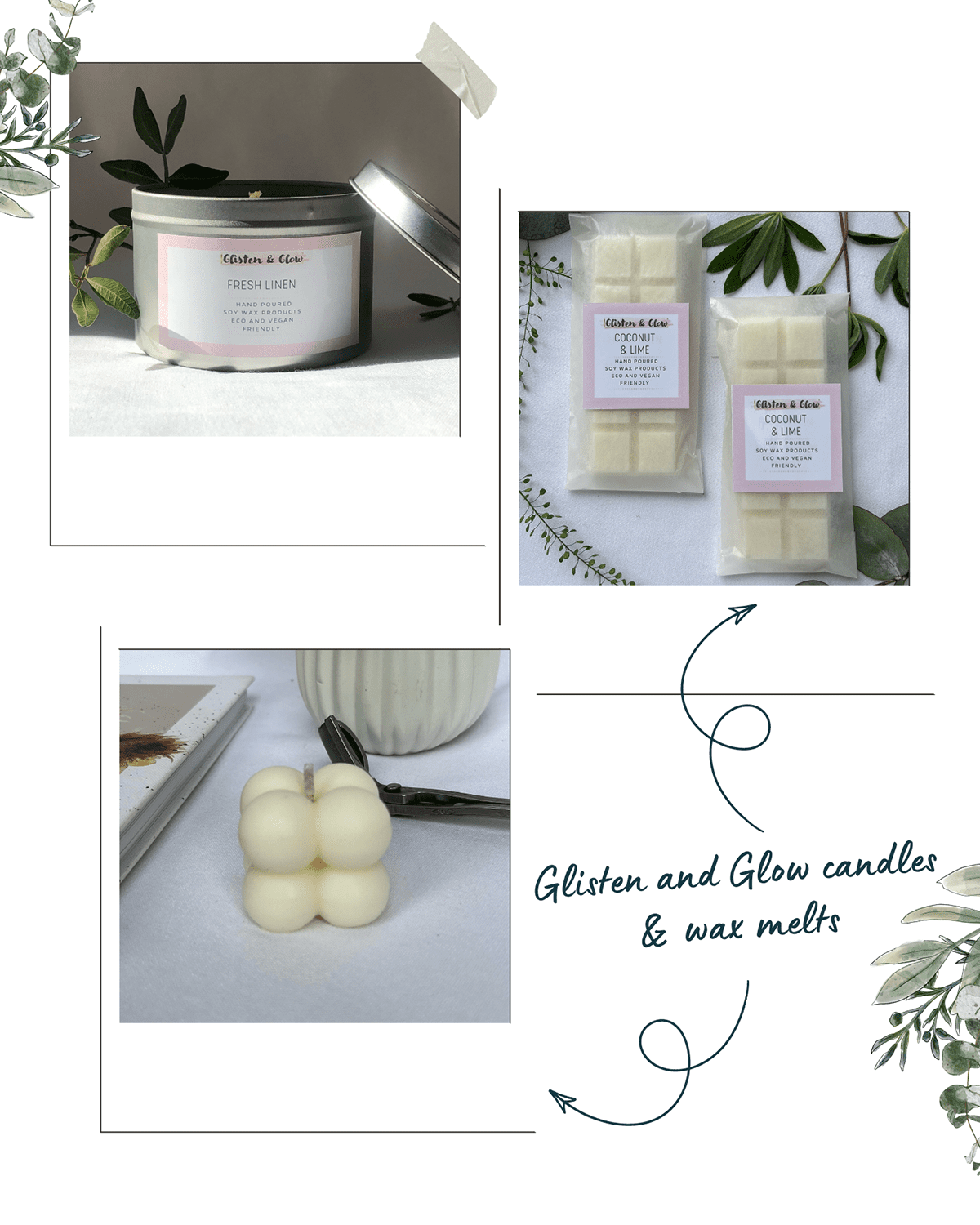 Where can your products be found?
We have a website, Instagram and Facebook accounts and do monthly local craft and farmers markets/village festivals. We also stock our products in two local village shops, one being Refill Mill in Ongar, Essex, an all sustainable product and refill store.
What is one tip you would give to other makers?
One tip I would give to someone starting out with candles is to work out your costings and how much time it will take, as it is important to test your products thoroughly. It can be costly to get set up and it can be hard to get your name out there, so have a plan of action.
What is your favourite Cosy Owl product and why?
Our favourite cosy Owl product has to be SoyaLuna wax. It's so white, with a smooth texture and really looks lovely for uncoloured candles.
What is the next step for your business?
We really want to expand and supply more wholesale products, to be sold near and far.  It is hard to get noticed with so many wax businesses around but we are determined to succeed.
We love hearing more behind how you started your business and the inspiration behind your products! Want to feature in our up-coming creator blogs?
Tag us in your photos on Instagram or Facebook, with the hash tags #cosyowlfeature #cosyowlsupplies and we will contact a creator once a month to be featured.