Spooky season is upon us and what better way to get into the spirit than making some cosy wax melts with Autumn fragrances? Choose from our full range of fragrances and dye colours to personalise your very own messages using our wax letter mould. These Halloween letter wax melts are fun and easy to make at home with our new Soyaluna pillar wax perfect for a smooth and creamy finish. Which spooky words would you choose?
Ingredients:
Step 1:
On a weighing scale, measure out 160g of wax. We are using a sample of our wax in block form, Soyaluna comes in a pellet form making it even easier to melt. The amount of wax will depend on how many wax melt letters you would like to make. We are making 17 letters for the words 'Spooky', 'Boo', 'Eek' and 'Yikes', ready for Halloween.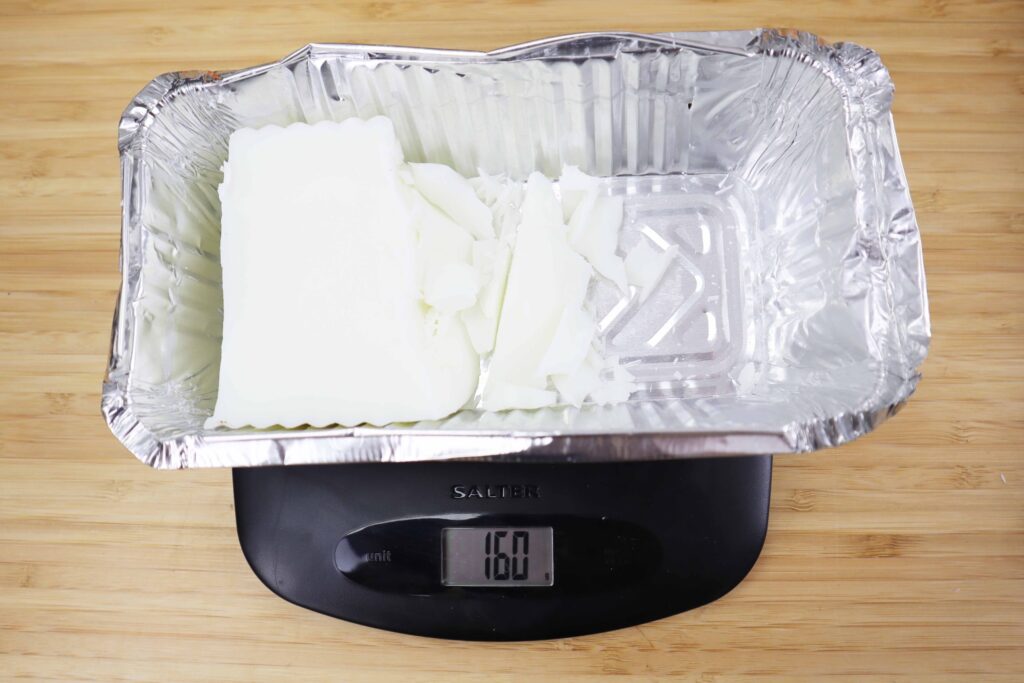 Step 2:
Add the measured out wax to a bain-marie or double boiler and melt at a medium temperature. It is important not to heat the wax above 85 degrees as this can discolour and weaken the wax. Use a thermometer to check on the wax temperature while melting.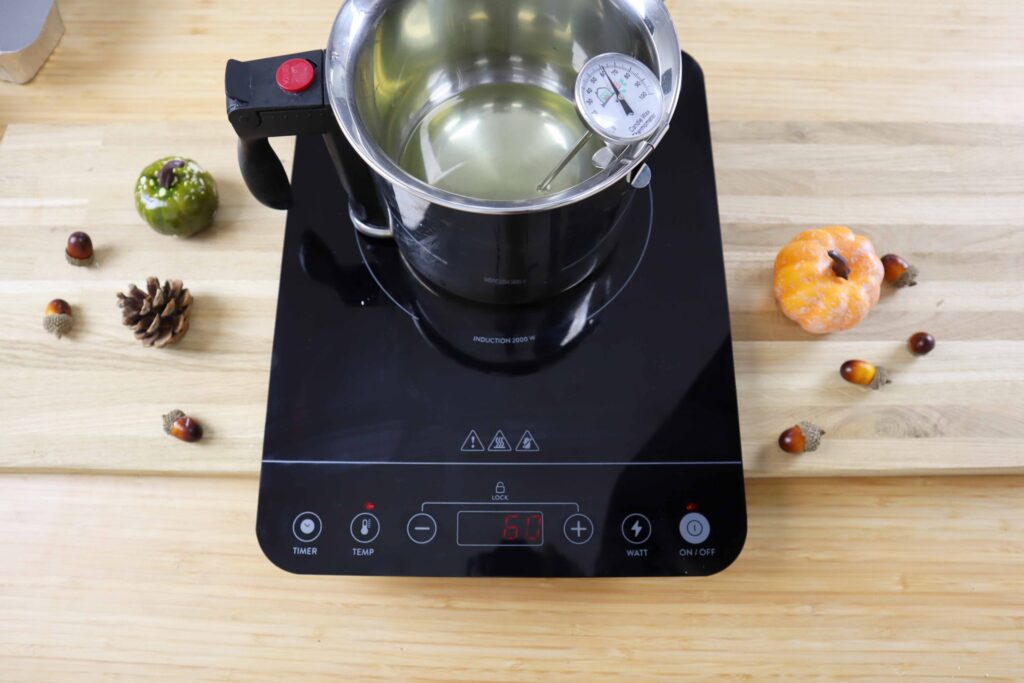 Step 3:
Next, weigh the fragrance oil according to the amount of fragrance load you require. We recommend using a 6% fragrance load with Soyaluna, however, this wax can take up to a 10% load. Each fragrance oil will have a temperature flashpoint in which it is important to check before using to avoid the scent evaporating. Once the wax has melted it should look clear and smooth. Once the wax has reached 80 degrees, the fragrance oil can be added. If the flashpoint of your fragrance is lower than 80 degrees, make sure the temperature of the wax is below this before adding. 
Stir this in slowly, making sure it has blended well.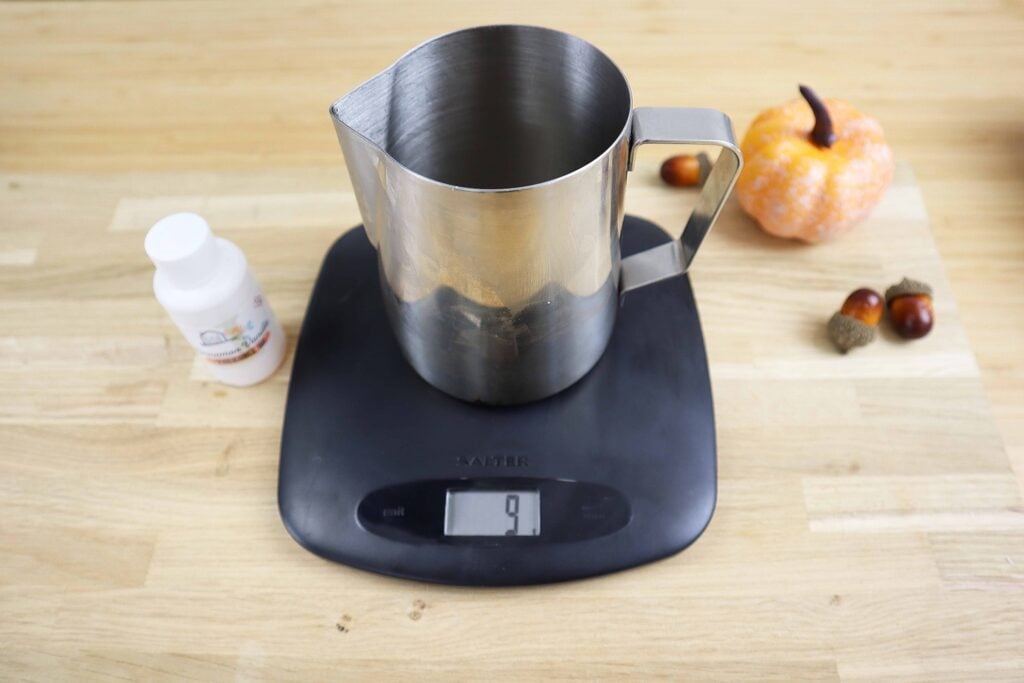 Step 4:
Now add a third amount of wax to a jug and add a small pinch of mica powder. This can be added using a small measuring spoon kept for candle crafts. Stir the powder in slowly to avoid any air bubbles and make sure it has blended into the wax.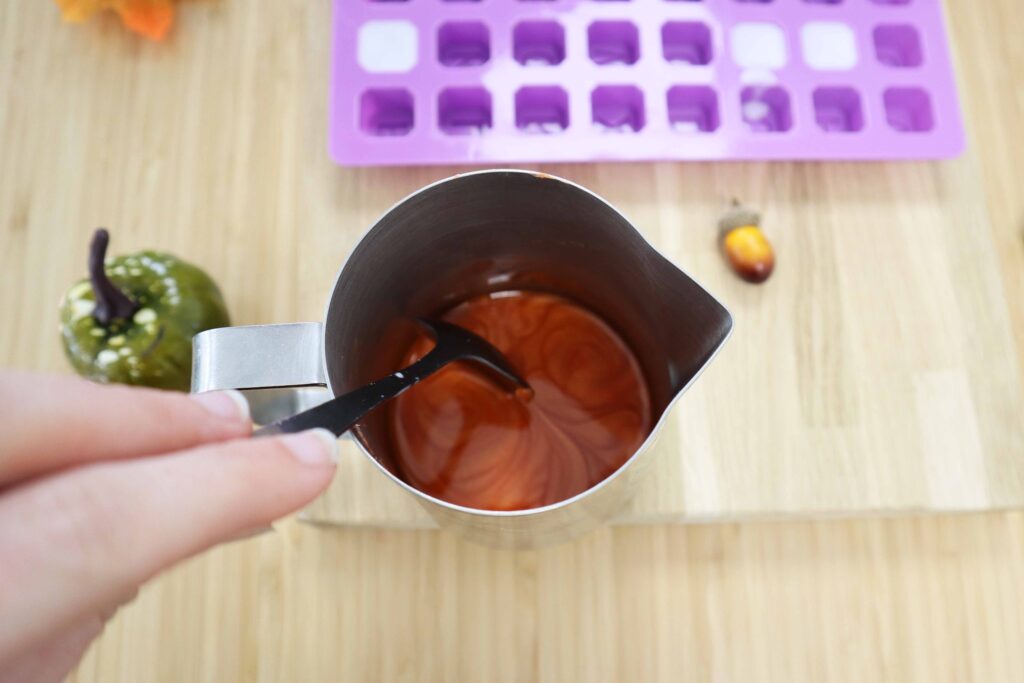 Step 5:
Now check the temperature of the wax, around 75 degrees is a good temperature to pour the Soyaluna pillar wax into the silicone moulds. If needed, wait for the temperature to drop to 75 degrees. It is a good idea to heat your moulds with a hair drier or heat gun before adding the wax so that the temperature is more controlled when cooling. Pour the wax into each letter mould and leave to set for 24 hours.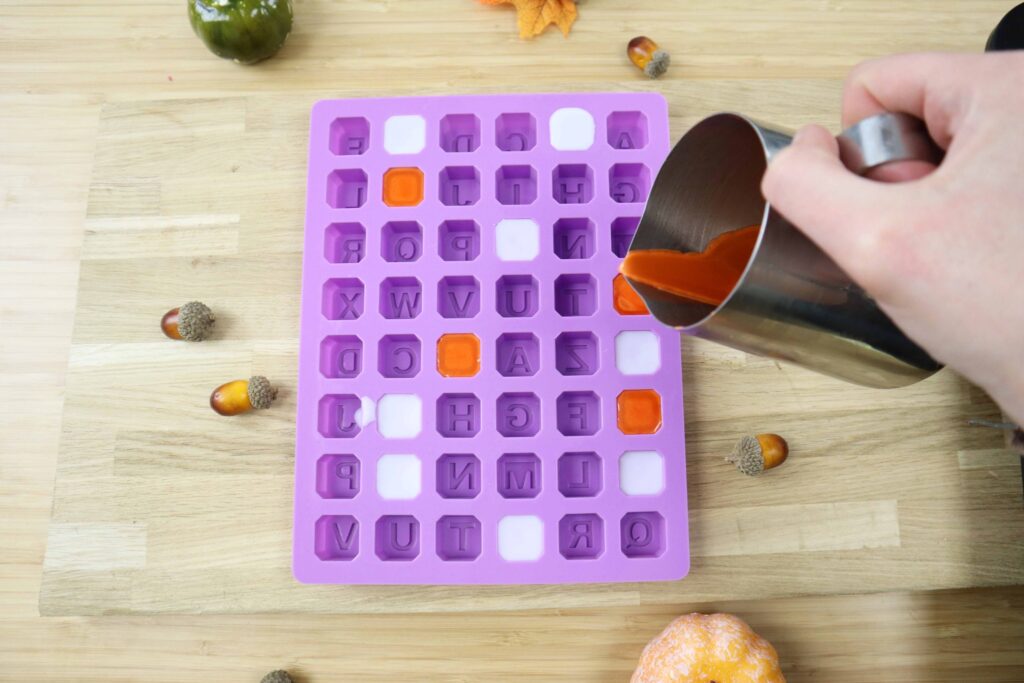 Step 6:
After 24 hours, push the wax out of the moulds slowly, to reveal your spooky letter wax melts.
Follow us on social media and tag us in your creations. We love to see what you have been making!