Valentine's Day is a the perfect time to craft something for yourself or loved ones as a little pick-me-up treat. A beautiful scent is always a winner for this time of the year, with fresh flowers, perfume and sweet treats being popular gifts. We have taken this as inspiration for our latest wax melts recipe, combining a love of homemade with adored aromas to fill a room with joy.
We have chosen the wonderfully sweet 'Marshmallow fragrance oil' with white sugar and creamy notes. This scent it enhanced by gorgeous light undertones of amber, white mimosa and lactone. Incorporated into the formulation for this distinctive fragrance is a wonderful trace aftertaste of vanilla, musk and heliotrope.
If you're a lover of pastel shades with a hint of sweetness and glitter then come this way to find out more…
For making these wax melts you will need:
Step 1
Melt all of the wax in a bain-marie or double boiler up to a temperature of 85c. Do not heat above 90c as this can damage the wax.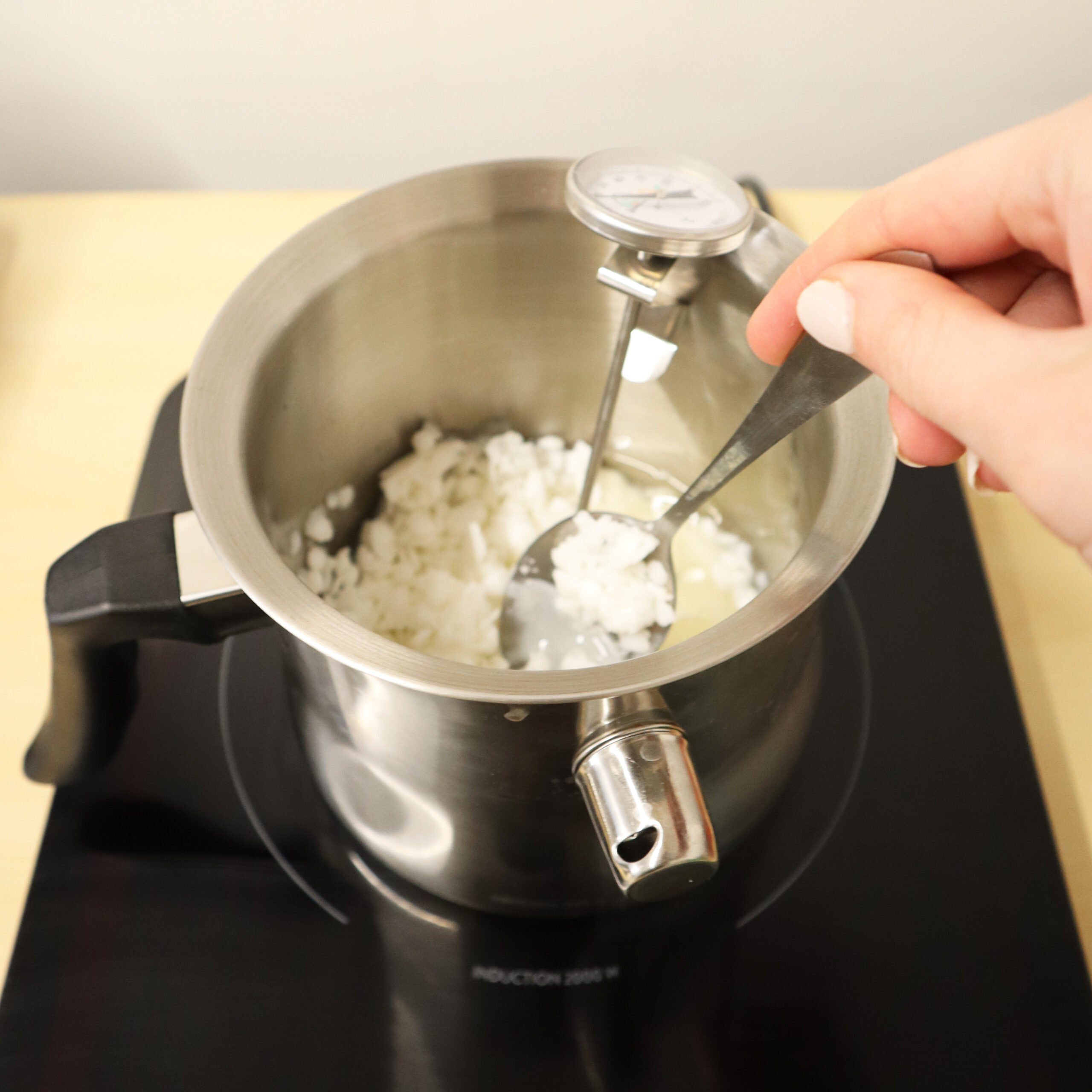 Step 2
Next, weigh out the fragrance oil in a jug. Once the wax has fully melted it will appear clear and smooth. Check the temperature of the wax is below your fragrance oil flash point.  The flash point of a fragrance, is the temperature at which the oil will start to evaporate. To keep a good scent you will need to add the oil to the wax under its flash point number. In this case, Marshmallow has a flashpoint of 93.33°C. Add the fragrance oil to the melted wax below 93.33°C and stir in gently until fully blended. Find each flash point temperature under each fragrance oil online.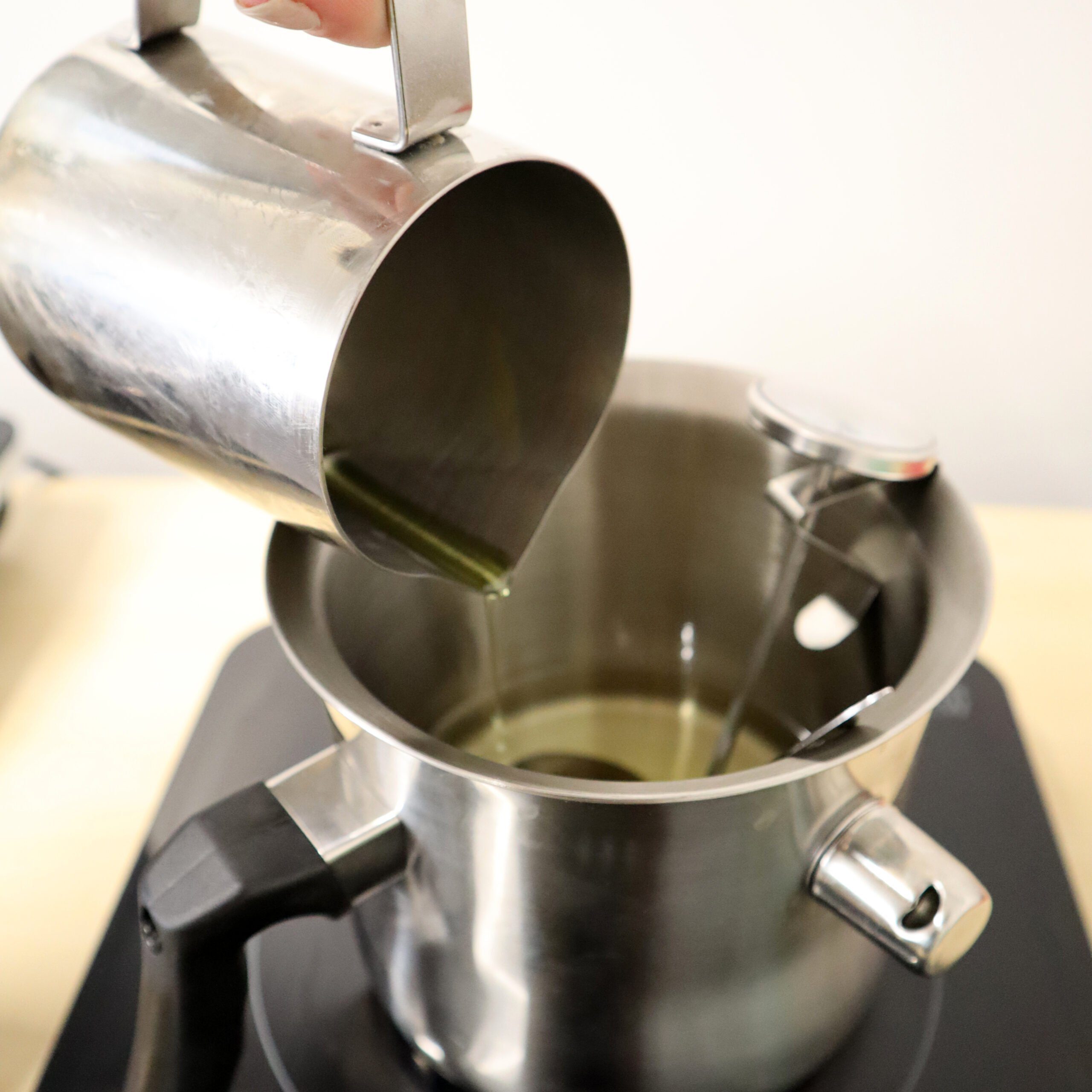 Step 3
Prepare your moulds by opening them out onto a flat, even surface. You could sprinkle some glitter into the cavities of the moulds beforehand for an extra sparkly touch.
Step 4
Once your melted wax is at about 75c, pour  1/3 of it into a jug. Add a small pinch of light rose pink dye and mix this in until smooth and blended.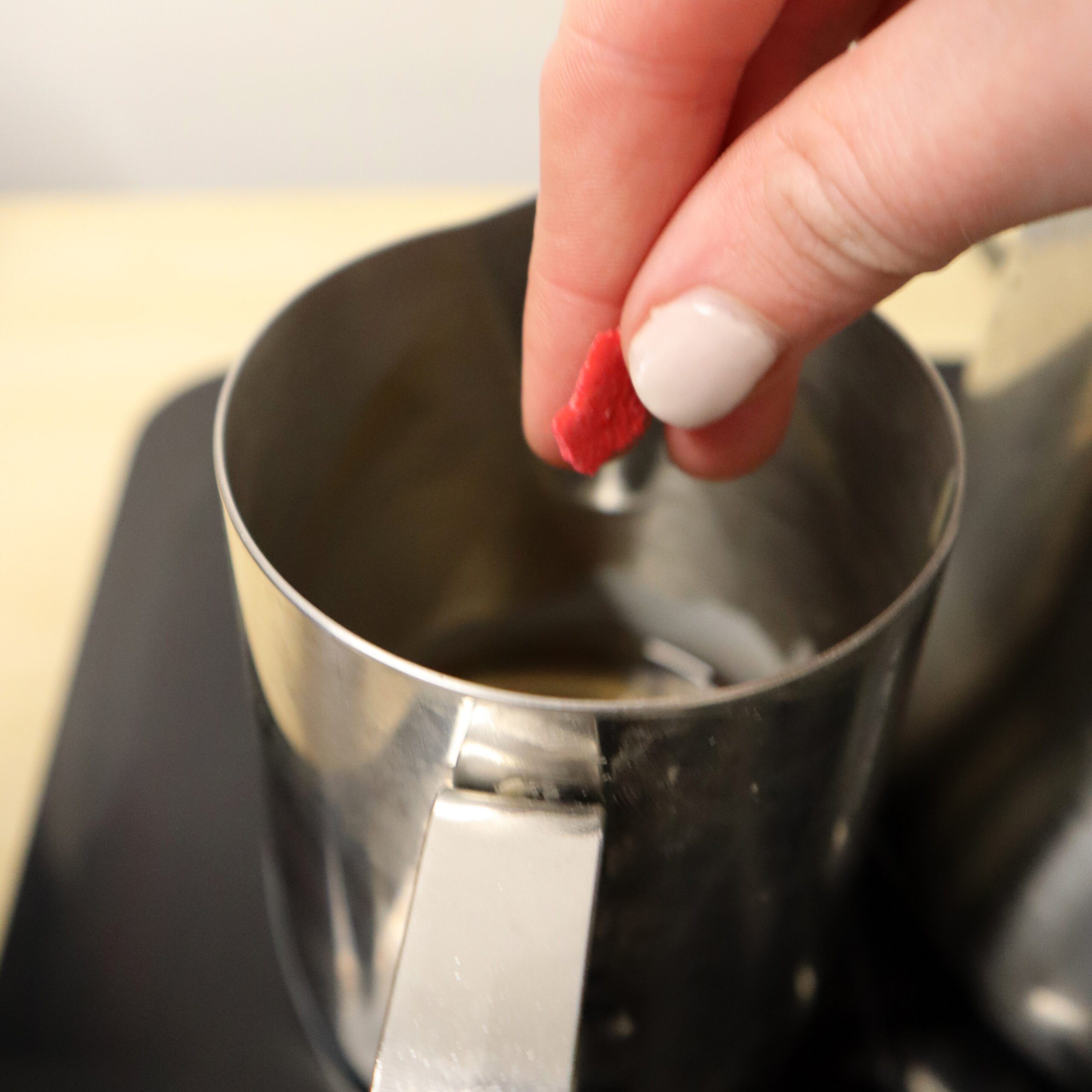 Step 5
Pour the wax into different areas of the mould without filling them up too much. The patchier the wax appears, the better. Put the wax to the side to use again in a moment.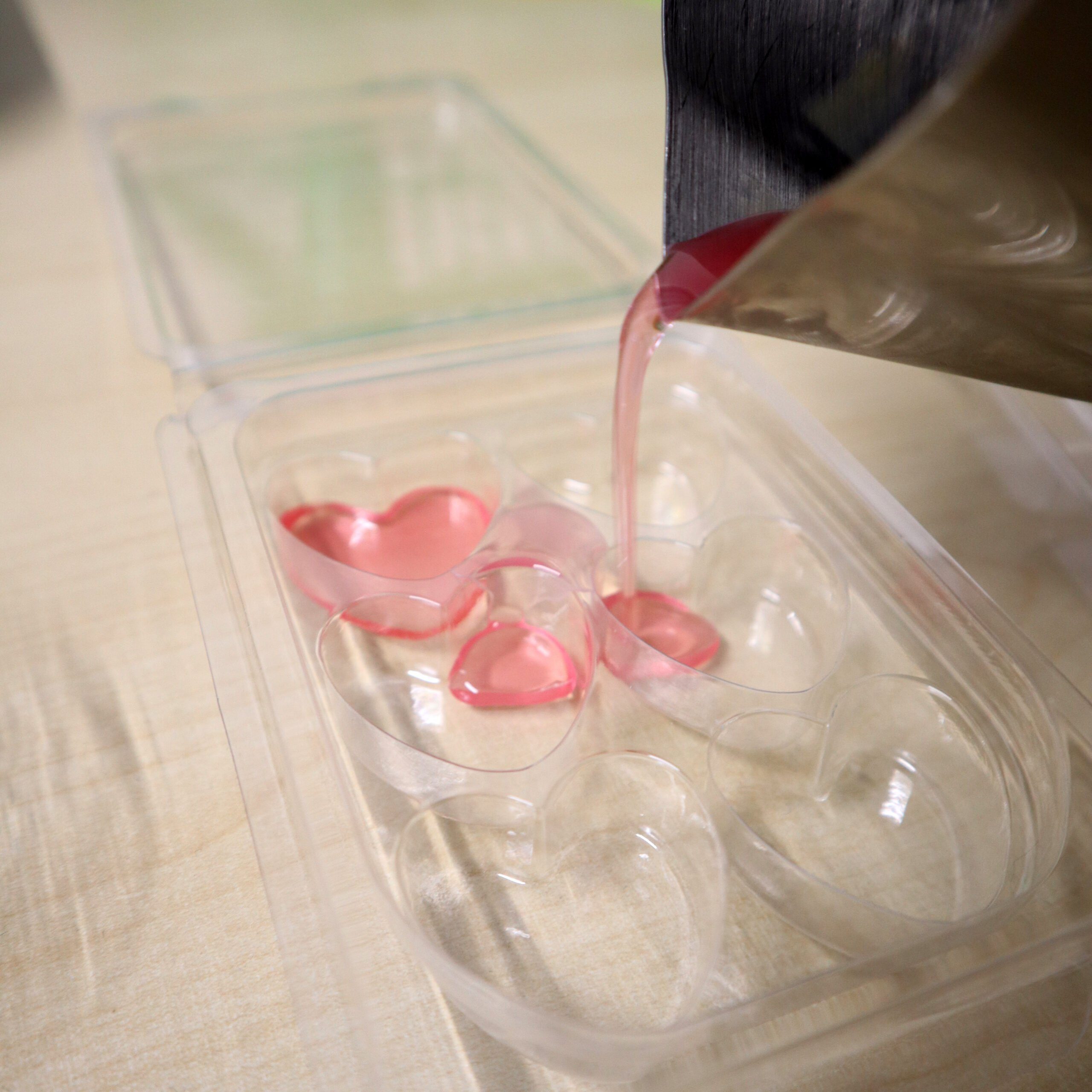 Step 6
In another jug add 1/3 of the melted clear wax. Add a small pinch of pink dye and stir this in until smooth and blended. You could add a sprinkle of glitter in between each layer for an added iridescent finish.
Step 7
Pour the pink wax into different areas of the mould, with some areas covered more than others. Repeat again with the lighter rose pink shade of wax.
Step 8
Repeat steps 6-7 with the lilac dye in a separate jug and finish the colourful marble effect.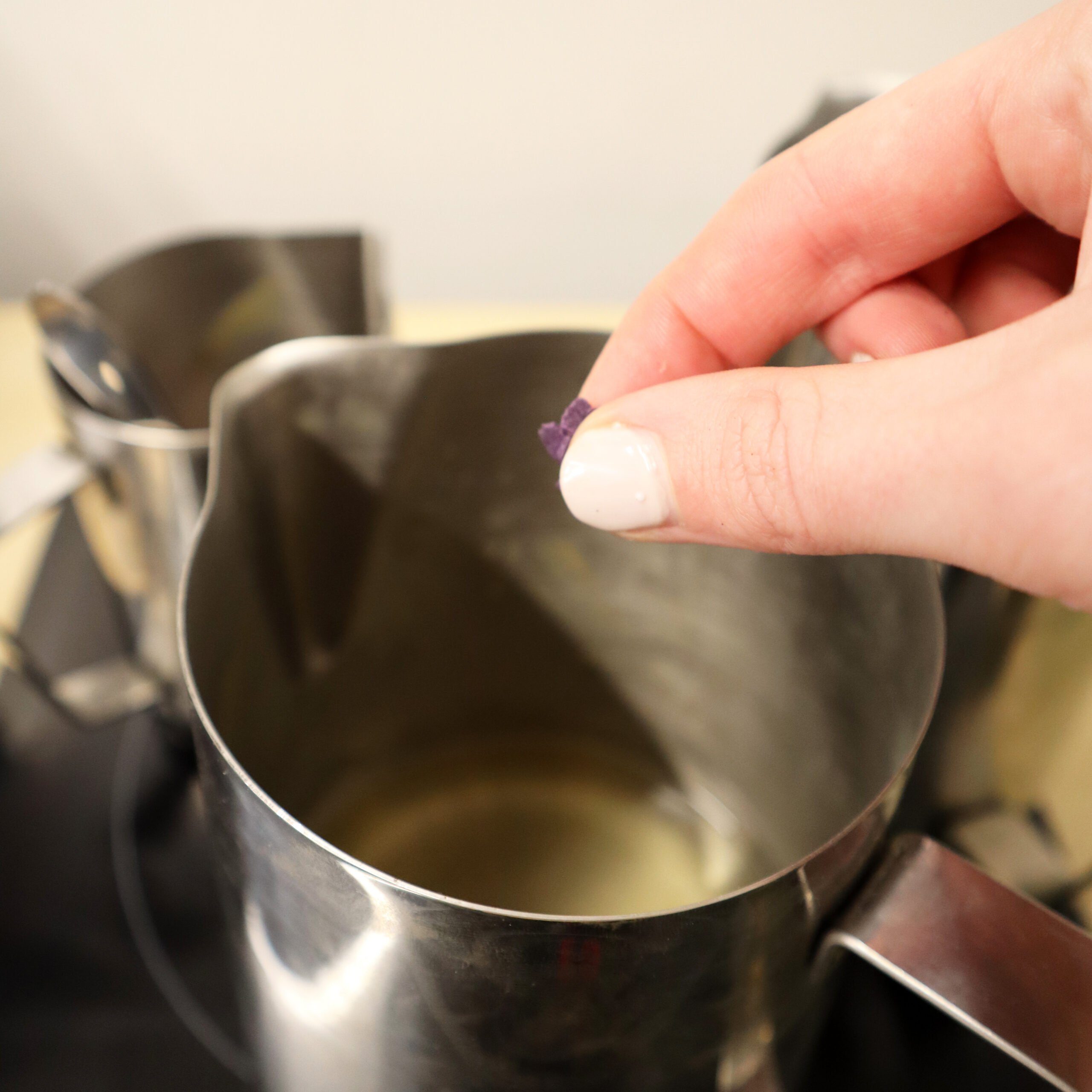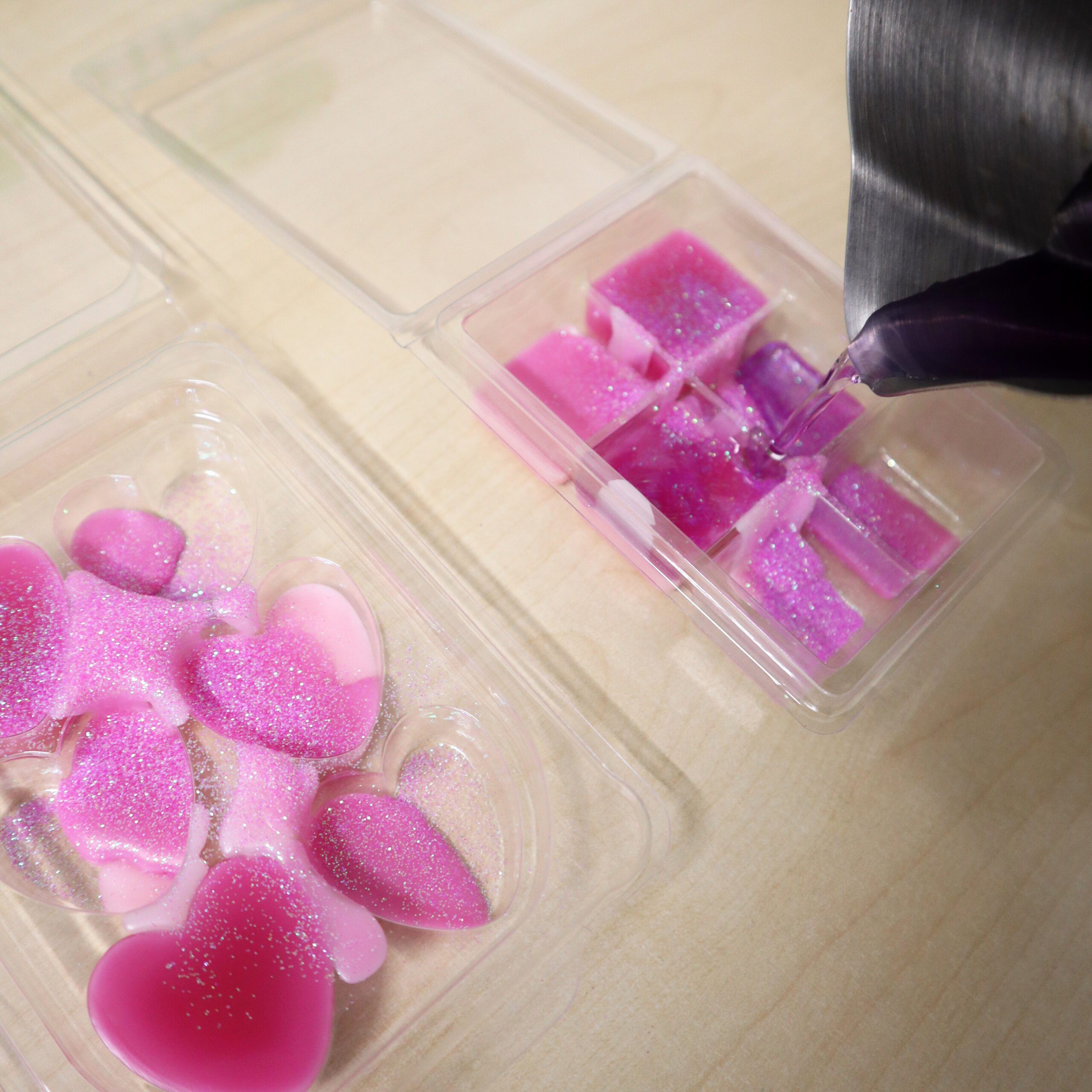 Step 9
Once the moulds are full, leave them to set for 24 hours. Once set, pop them out of the mould when you are ready to use them. You will be left with a marbled effect in wonderful pastel, Valentines shades. Enjoy the beautiful, cosy aroma by breaking your wax melts into segments and adding a couple to the top of a wax melt warmer.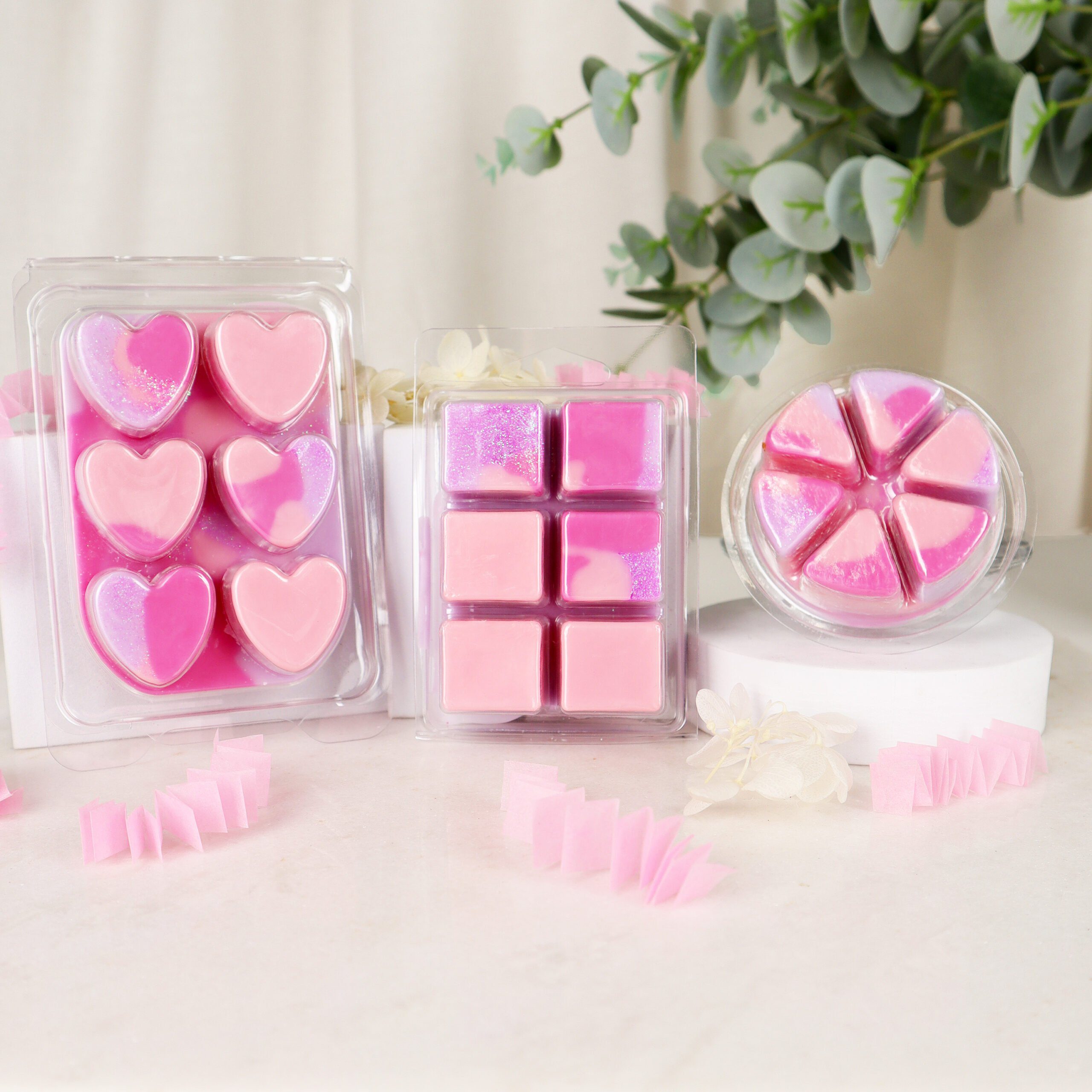 Follow us on social media and tag us in your Valentines creations. We love to see what you have been making!