Have you created a cubed shaped candle before? These cube glasses are wonderful for adding a touch of luxury and add a new shape to your collection. They look stylish standing alone as well as part of a group of candles on display in a room. At Cosy Owl we have 2 different sized cube glasses available, including 8cl and 29cl glasses. In this recipe we are showing you how to make your very own pair of cubed candles in a gorgeous dark forest green colour.
You will need:
Step 1
Melt the wax in a Bain Marie or double boiler. The wax will appear clear and smooth once fully melted and have reached a temperature between 75-80c. You can use a spoon to gently stir the wax to encourage it to melt, avoiding adding any air bubbles.
Whilst the wax melts, you can prepare the glasses by making sure they are clean and dry.
Pouring hot wax at a later stage into a cold container can encourage the wax to pull away from the glass, creating what's known as 'wet spots'. To help with adhering the wax to the glass, you can warm the glasses through using a heat gun or put them in the microwave for 30 seconds. Be careful when handling the glasses if they are warm.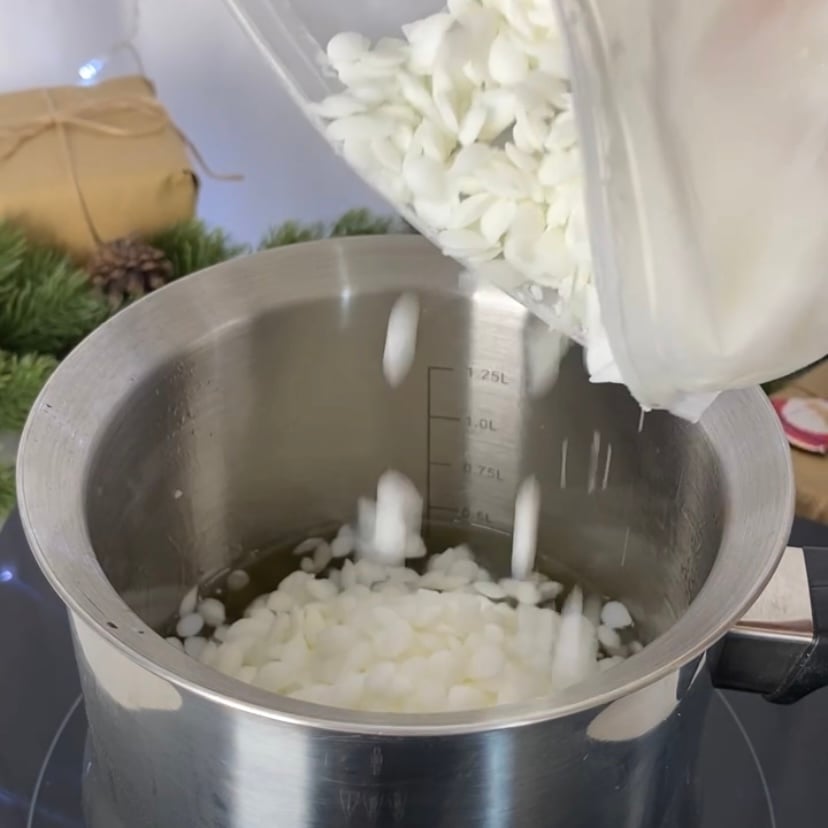 Step 2
Next, add the wicks in place by sticking a glue dot to one end of the sustainer, peeling the tab and placing into the middle of the glass. Thread a wick centring tool through the wick and secure in place. This will keep the wick central when pouring the candle and leaving it to set.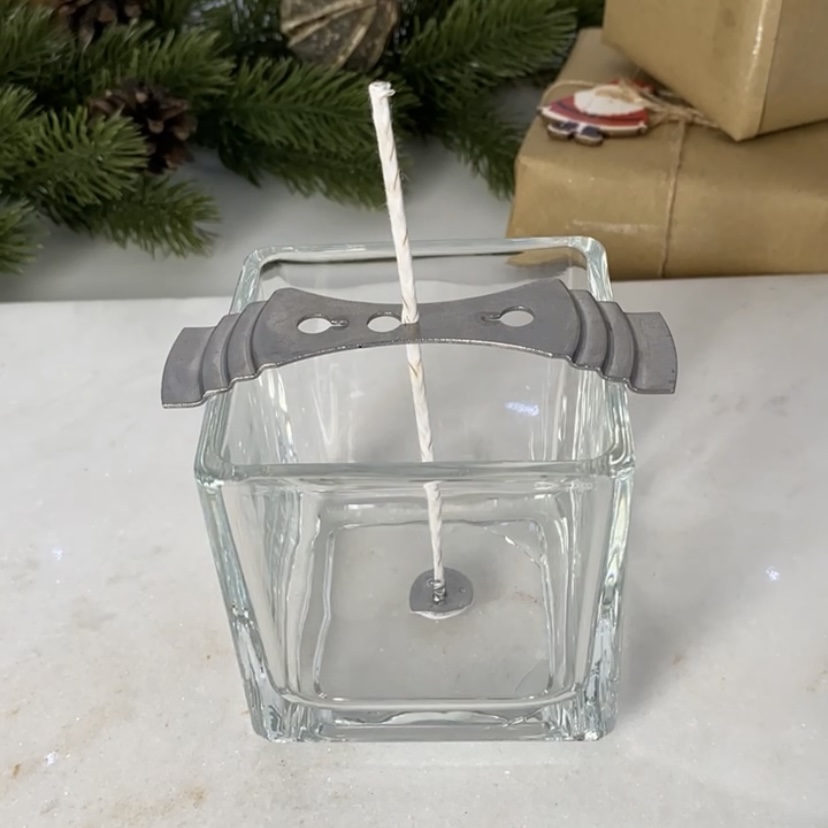 Step 3
Next, weigh out 17g teakwood fragrance oil and add to the wax below the temperature of 93.3°C (this is the oils flashpoint). The flashpoint is the temperature in which the fragrance oil will evaporate, so it is important the you add the oil to the wax below the recommended temperature. Each fragrance oil is slightly different.
Step 4
Stir the fragrance oil in slowly for around 2 minutes until fully blended.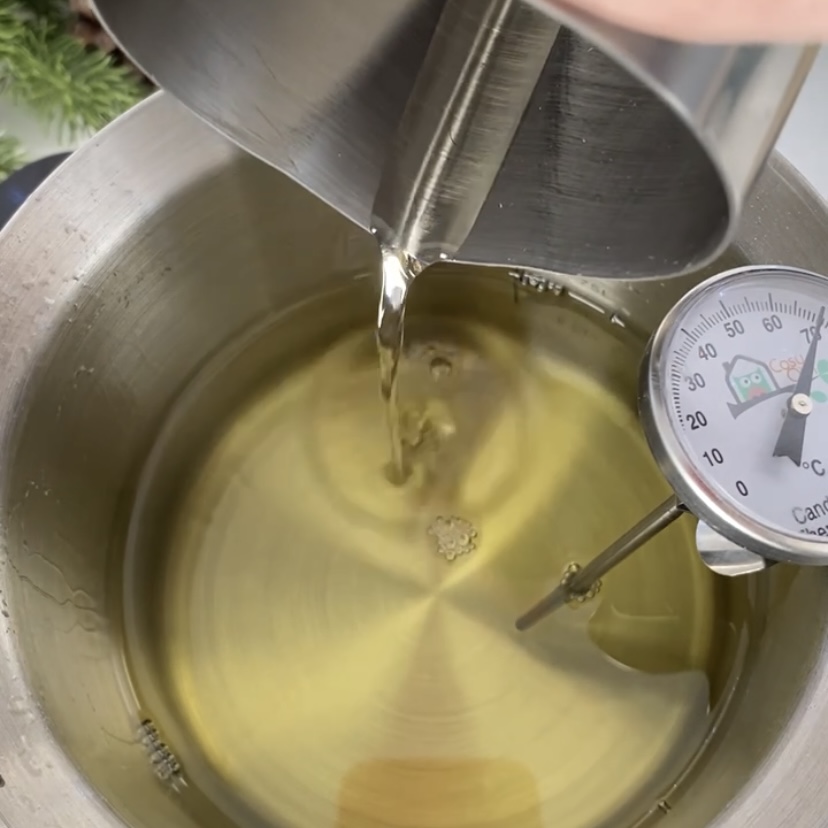 Step 5
Now it's time to add the dye. Make sure the temperature is between 65-70c. Then take a pinch of green dye and add into the melted wax. Stir this slowly until fully blended. Next, add a very small amount of black dye and stir into the wax, again until fully blended. To test the colour of your dye you could drop a small amount onto white paper and watch it set to the wax colour. You do not want to overload your candle with too much dye as this may clog up the wick. It is best to add small amounts at a time, as a little goes a long way.
Step 6
Once the dye is blended, check the temperature of the wax is between 70-75c. Then pour the wax into both glass containers slowly using a jug.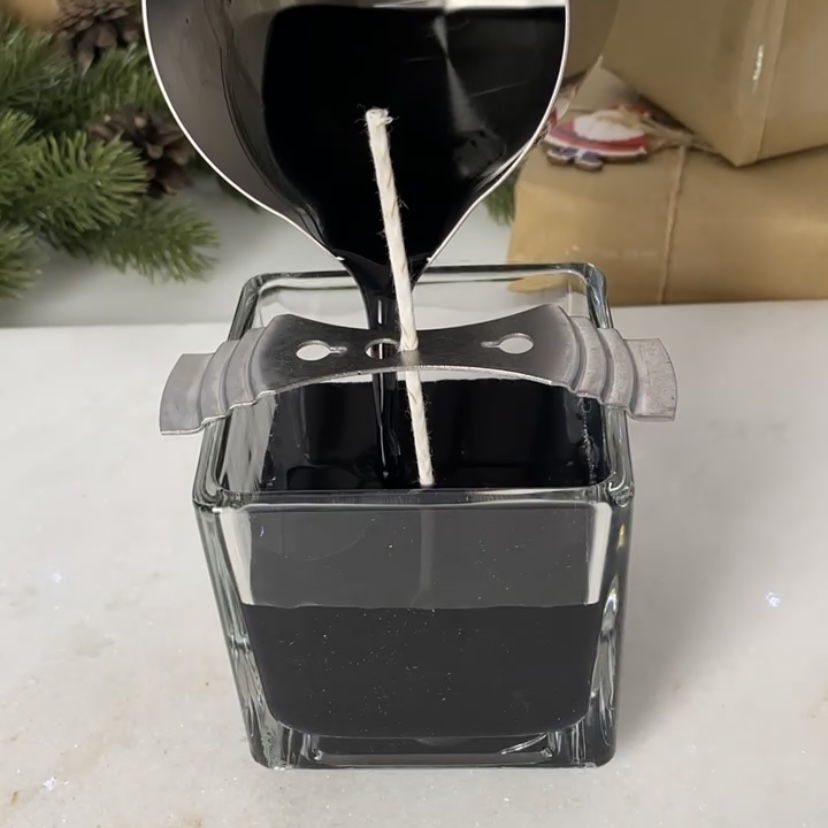 Step 7
Wait at least 24 hours for the candles to set. Remove the wick centring tool and snip the wick to around 5mm.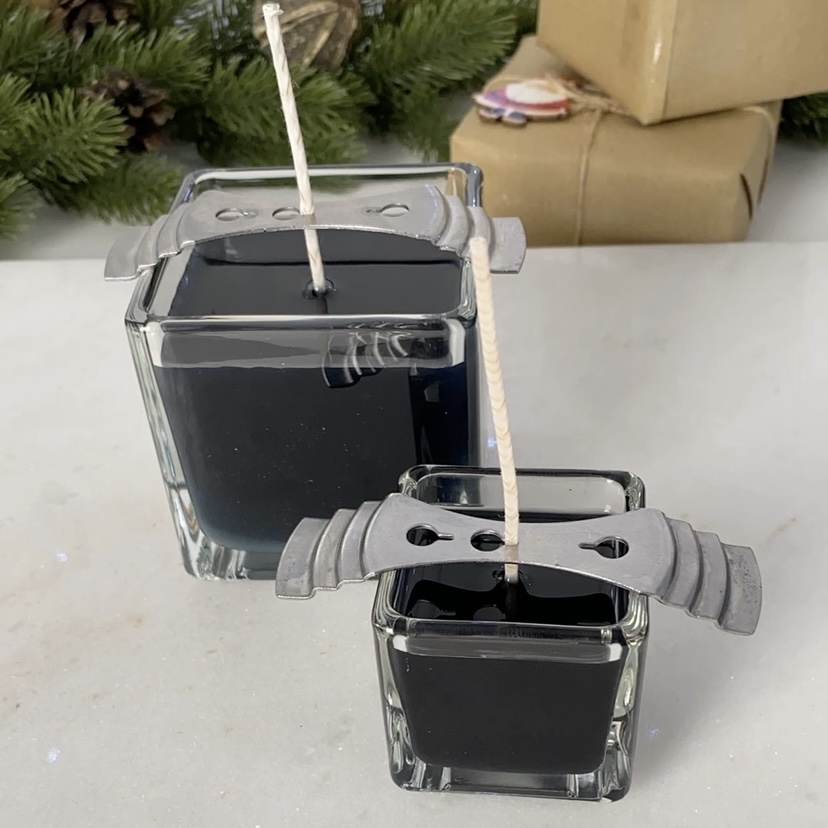 Enjoy your cube candles on a cosy evening, with a gorgeous prominent smell associated with honeysuckle and geranium. This aroma is the most pronounced as your candle starts to burn, filling up your room with a scent that is then enhanced by light undertones of oak moss and tonka bean, rosewood. Incorporated into the formulation for this distinctive fragrance is a delightful trace aftertaste of sandalwood, white amber, musk, vetiver and of course teakwood. Look how luxury they look paired together or even in a set with a 55cl flat candle glass!
Which dye and fragrance combination would you choose? Take a look at our fragrance range online.
Don't forget to tag us in your candle creations so we can see what you have been making!