We love the nourishing benefits of making your own beeswax lip balm at Cosy Owl. This quick and easy natural lip balm recipe is perfect for crafting yourself at home, along with ingredients that can be chosen by you, so you know exactly what goes into a daily used product.
This natural lip balm recipe contains moisturising unrefined shea butter which melts into the skin leaving a smoothing and soothing feeling, perfect for keeping dry skin at bay! Coconut oil has amazing antibacterial properties which hydrate and condition your skin. The added beeswax helps to prevent your skin from chapping in cold or windy conditions.
Ingredients:
Spoon (not supplied)
Weighing scales (not supplied)
Step 1:
Weigh out the ingredients. This recipe makes around 3 small heart tins of lip balm.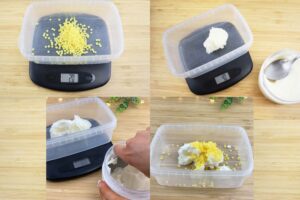 Step 2:
Melt all the ingredients on a medium heat in a bain marie or double boiler until smooth and melted. It is important to avoid any water combining with the ingredients, as this may cause it to separate and hinder the setting process.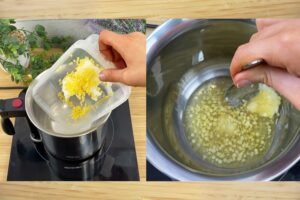 Step 3:
Pour the mixture into a jug and pour the liquid lip balm into the Cosy Owl heart silver tins. Leave to cool fully and solidify in the tin. Now your natural beeswax lip balm is ready to condition your lips with the beautiful natural scent of the beeswax.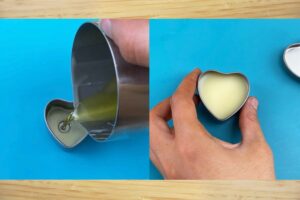 Optional: Add a little honey to the mixture before pouring and mix well. This will add extra moisturisation to your beeswax lip balm, assisting with relieving chapped lips.
You may even want to add a little essential oil for an added luxurious scent. We recommend 2% for dilution in a carrier oil. The scent throw from chosen essential oil will be a beautiful touch to your beeswax lip balm and is bound to go down a treat with your customers or family and friends.