Our hands get exposed to a variety of conditions every day from being exposed to changes in the weather to sanitising our hands daily. Particularly the cold, winter months can cause them to feel dry and cracked. The soothing benefits of beeswax in hand moisturiser means it adds a protective layer to the skin, keeping hands feeling soft and supple. Beeswax has anti-inflammatory properties containing Vitamin A helping to protect sensitive skin as well as rejuvenating and repairing damaged skin.
Ingredients:
Optional: 1g Lavender essential oil (2% of carrier oil)
Bain marie or double boiler
Spoon
Jug
Weighing scales
Step 1: 
Weigh out the ingredients. This recipe creates around 3 tins so we advise purchasing our pack of 10 silver round tins with a window lid. 
Step 2:
Add the shea butter, beeswax and olive oil into a double boiler or bain marie. Mix and melt the ingredients on medium heat until smooth in consistency.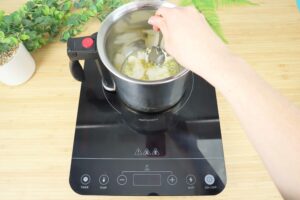 Step 3:
Remove from heat for a few minutes, then add an optional essential oil scent. It is important to check the flashpoint of the essential oil to ensure you are adding it at the correct temperature. For example, Lavender essential oil has a flashpoint of 70°c. This will mean the mixture's temperature will need to be below 70°c when adding Lavender. This is so that the fragrance does not evaporate.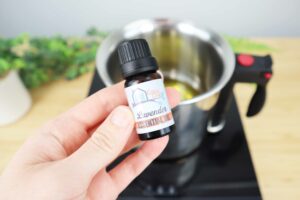 Step 4:
Pour the mixture into the tins and allow to cool and set for a few hours. Melt a small amount in the hand and apply it to the hand for a moisturising treatment. Leave the oil to melt into the skin for about 15 minutes and wash hands to leave skin feeling soft and supple.